News has been trickling in all off season long but now seems like as good a time as any to give my 2 cents on what's going on...
Yu-Na Kim Announces 2013-2014 Programs...Finally!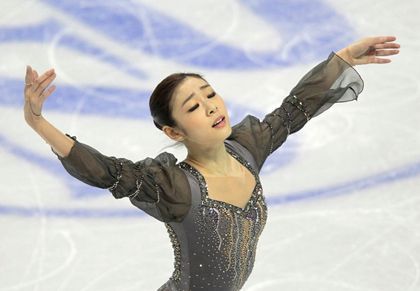 Yu-Na will tackle a lyrical piece and a tango for her final season
Yu-Na
announced today
that she will skate her SP to "Send in the Clowns" by Stephen Sondehim, a well-known selection of music but not one that I would have expected from her. It's a quiet and gentle piece that will demand a soft and lyrical approach. I think that's great news! Yu-Na is a lovely skater when she goes the full-on lyrical route. "Lark Ascending" is probably her best ever lyrical program but it was done back in 2007-2008 when Yu-Na was still a little awkward and gangly. She now has the maturity, elegance and presentation to make a lyrical program really shine. I think this is a lovely selection for her.
Yu-Na describes her FS as "an exact opposite" of her SP selection. I think contrast is what made Yu-Na's "Tango de Roxanne/Lark Ascending" combo so amazing because both programs were polar opposites. She's reversed the order this time, choosing lyrical for the SP and fiery for the FS. Yu-Na will skate to "Adios Nonino" by Astor Piazzolla. It's a tango and we all know she is brilliant at pulling that genre off. Yu-Na has the ability to skate with fire, passion and power as well as sensuality and sass so I'm expecting this to be awesome. She describes the program as "the most difficult program I've ever done" and I'm glad to hear it. Yu-Na is the overwhelming favorite coming into this season which means she could have easily taken the lazy route and half-assed her programs this season. I'm thrilled to hear she's challenging herself and I'm really excited to see this program!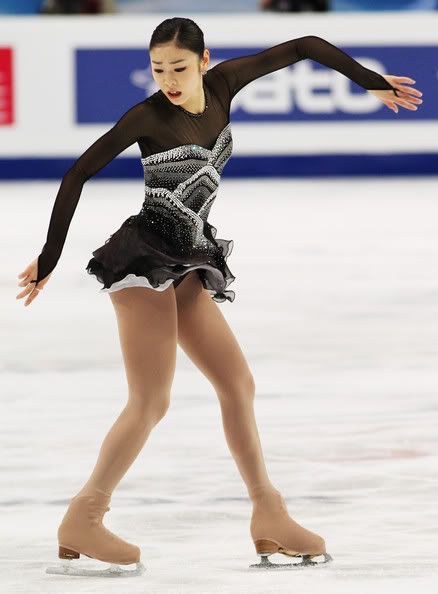 "Homage" was personal and all kinds of gorgeous...
I was tough on Yu-Na last year because I didn't think her two programs were fresh or new enough. They were good but they just didn't seem special to me. I think "Send in the Clowns" and "Adios Nonino" are already promising to be more unique and special. Yu-Na chose music that was personal to her, saying "For my last competitive season, I am pleased to have selected songs that I've always wanted to use in my programs." I think that will make a big difference in the programs. "Homage to Korea" was her last personal program and it ranks #2 all-time for me behind "Lark Ascending."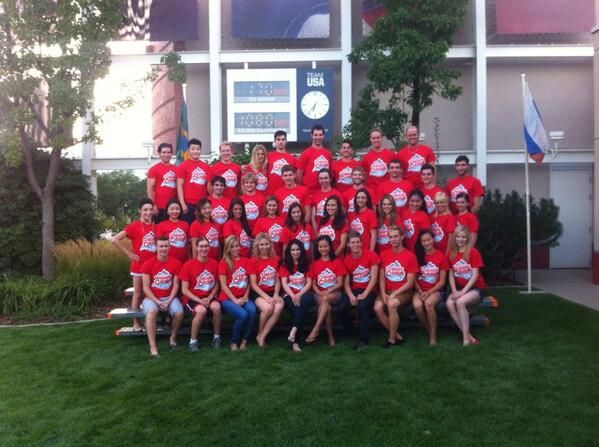 Yay, I guess
Good luck finding any actual coverage of this event. It seems to be limited exclusively to social media (Twitter, Instagram, Vine). That is sad and pathetic on another level, I must say. They wonder why this damn sport is all but dead in this country...I think we have our answer.
Anyhoo, the US team members gathered in Colorado to take part in a bunch of cheesy team building exercises and seminars. Interviews are conducted, pictures are taken, promos are shot and, oh yeah, the skaters debut their programs in front of a panel of judges and officials for critique. Of course, there are no videos of these test skates. Why would there be? It's not like the USFSA wants to generate any kind of excitement or interest in skating. Sure, they're still in the rough stages and no one wants to debut something that isn't ready yet. Then again they don't seem to have issues doing it in other countries. I'm just saying..
There's not much to report to be honest. Someone said Ashley Wagner landed a 3-3 in her FS which is weird because most were under the impression she was saving the 3-3 for the SP and the 2A-3T for the FS. Who knows? It's not like there is video or any actual accounts of the performance we can point to. *sigh* Whatever.
Things are not going that smoothly on the Evan Lysacek Comeback Train. Evan is set to compete in Salt Lake City in a few weeks at the US International Classic; however, Frank Carroll basically laid the groundwork for a possible withdrawal stating that
Evan is "in pain
and he has to be very careful with how much he does." Frank says Evan will go to the competition and will contend but they're aren't hoping for any miracles. The goal is still to reach Sochi but, at this point, I'm not too sure how confident people are in his ability to actually win another Olympic title.
Quads are essential in men's skating now which wasn't the case back in 2010 when Evan captured gold in Vancouver. The landscape has changed a lot since then, to the point it's going to be impossible to win gold without a quad. Hell, you'll probably need at least two to get on the podium! Evan has never been a quad king. He relied on his basic skills and ability to milk points out of the system to compensate for his lack of quads. That will not work this time around because there are far more skaters with great skating skills, spins and steps in addition to having one or two quads.
Evan is a hard worker and is very determined which means he's going to do his best to be in tip-top shape by the time nationals rolls around. But I do think it's crucial for him to make an appearance on the GP beforehand. Only time will tell if this comeback will go the way of so many others...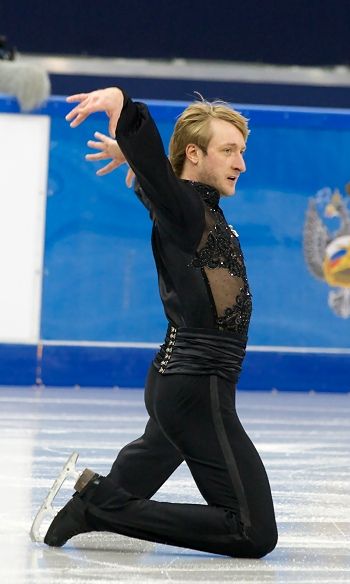 This could be a disaster...
I found out about this three seconds after I posted this entry but I just had to come back and add this. So apparently Evgeni Plushenko is skating to some sort of a
mash up of his greatest programs
. I don't think it's a mash-up in the traditional sense (where all of the music is fused together) but my guess is he'll take music edits from several different programs and attempt to turn them into one cohesive program. He is going to be using edits from "Adagio," "The Godfather," and "Tosca" just to name a few.
This is going to be one for the record books if he manages to pull this off without it looking like a hot ass mess. If it is a hot ass mess I think we can blame Alexi Mishin. Apparently this was his terrible idea...
That's it for now but as always, more to come soon!