Wow, what a season! We had comebacks and meltdowns and even skaters who made it into the history books. The year after the Olympics tends to be somewhat boring and lackluster. Thankfully, this new generation of skaters (and some of the older ones as well) made this an exciting and interesting season to watch.
With a full season in the books, I've reassessed my
End of the Grand Prix Power Rankings
from earlier in the season. There has been some movement in the rankings since then with some people moving up, others moving down, and some falling out of the standings completely. Here are my End of the Season Power Rankings...
10. Julia Lipnitskaya (RUS)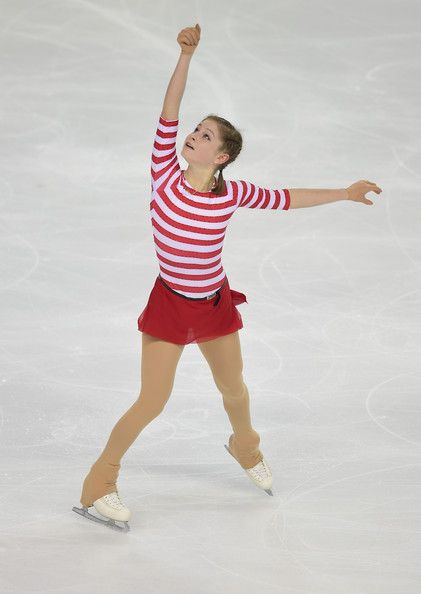 Previous Ranking: #5 (-5):
Julia was one of the major shockers this season. After the success she had last year, everyone figured she'd be the one leading the pack. Unfortunately, she struggled all season long and suffered some of the worst placements in her entire career. Julia seemed so cool and unshakable before...it was tough to watch her struggle this year. Honestly though, I think ending her season early will work out to her benefit in the fall. She'll have had time to rest and recuperate after the whirlwind that was the 2013-2014 season and the devastation she endured last season.
Next Season:
I'm almost positive we'll see a renewed, determined and hungry Julia next season. She suffered her sophomore slump in her junior year but I'm very confident she'll be back. Julia is mega-talented and very driven...all it will take is one strong competition for her to be back on the judges' radar. I hope she continues to improve her ability to connect with the audience and her choreography and, for goodness sake, no more "little girl" themed programs. Julia needs to branch out and find something else to portray.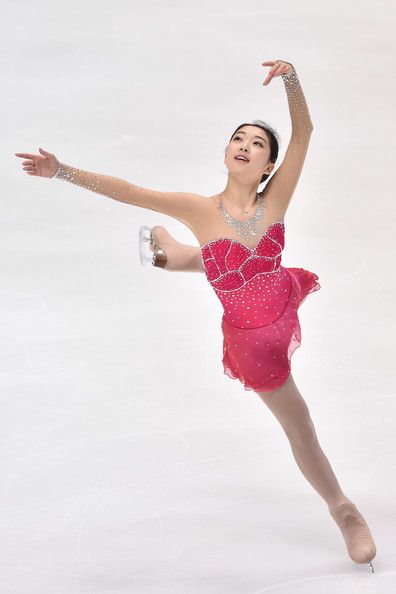 Previous Ranking: N/A
Zijun didn't make much of splash on the Grand Prix this season, finishing 6th and 7th at her two events. Thankfully, she began to show a few signs of life in the second half of the season. She turned in better performances at Four Continents where she finished 5th and then had stronger performances at Worlds where she made the final group and finished 9th, a major improvement on her 17th place finish the year before.
Next Season:
After a season and a half of injuries, coaching changes and growing pains, it seems like Zijun might be getting herself back into the swing of things. She has enough technical firepower to be a factor in this field of ladies and her style of skating is very lovely. Zijun needs to work on bringing more energy and life to her programs as well as getting her tougher jumps more consistent.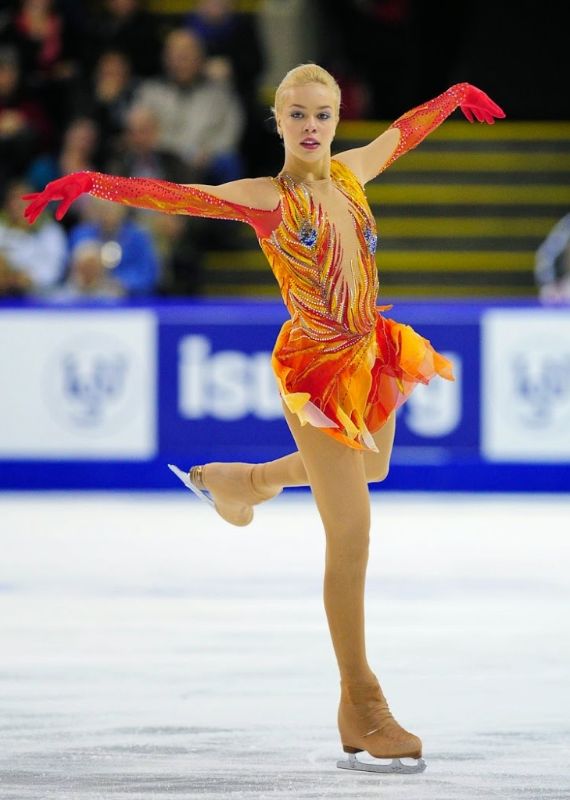 Previous Ranking: #6 (-2)
Anna had a decent second half of the season. She wasn't able to land on the podium at Russian nationals, losing out on the bronze medal to Evgenia Medvedeva. However, she was able to complete the Russian sweep at Europeans where she earned her first medal (bronze). Unfortunately, Anna suffered an ankle injury prior to Worlds which resulted in some rather disappointing performances and a 13th place finish overall.
Next Season:
Anna is in a really murky place right now. Russia will have a few new stars entering the senior ladies field next season (Medvedeva and Sakhanovich) as well as the possibility of some returning stars (Lipnitskaya and Sotnikova). She's got the jumps but she lacks that ex-factor she needs to stand out. I don't know where she'll fit in next season. Wherever she ends up, I'd like to see her continue to work on controlling her movements (she's
so
sloppy), connecting to her music and selling her programs from start to finish.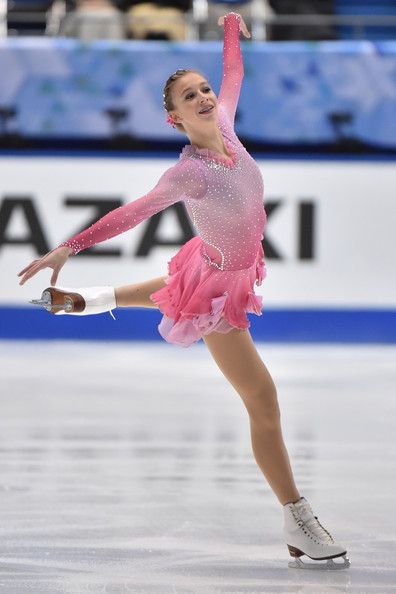 Previous Ranking: N/A
Polina had a rather disappointing debut on the Grand Prix this season. She struggled with putting together two clean programs and, as a result, never really got a strong foothold in the standings. She was able to pull herself together at nationals, though finishing 4th there wasn't what she needed. It wasn't until Polina's surprise win at Four Continents that she started skating with confidence. Though she turned in two strong performances at Worlds, Polina's 8th place finish indicated that the judges were not as impressed with Polina as she expected them to be.
Next Season:
Hopefully Polina and her team will reevaluate her skating this summer. I'd like to see her stabilize the edge into her flip and work on her speed and power across the ice and into her jumps. Most importantly, Polina needs to fix her on ice appearance. She's a visual contradiction: why would you take a tall, striking young woman and dress her like a toddler? It's confusing and makes no sense. I think more mature styling and better programs that leave a bigger impact will help Polina move up next year.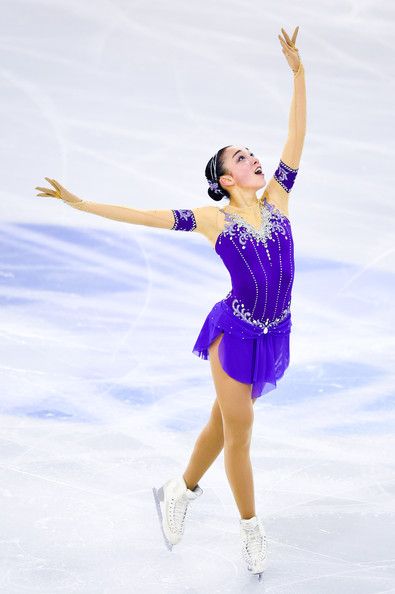 Previous Ranking: #10 (+4)
I think Rika deserves a lot of credit. Of all of the skaters this year, I think she grew the most. After keeping Japan's Grand Prix Final streak alive, Rika went on to place 2nd at nationals, 3rd at Four Continents and a very close 6th at Worlds. I feel as though Rika wins the award for Most Under-Appreciated Skater this season. She doesn't have megawatt star quality but her consistency, enthusiasm, ability to deliver under pressure, and ability to learn and grow will eventually pay off for her.
Next Season:
I'd like to see Rika continue to work with Akiko Suzuki. Akiko's mentoring has brought so much energy and life to Rika's skating. She feels her music, connects to the choreography and reaches out to the audience and judges. Rika needs to work on her posture as well as cleaning up some of her jumps. She often loses several points on under-rotations. Minimizing those mistakes will help her get the scores she needs to challenge for the podium.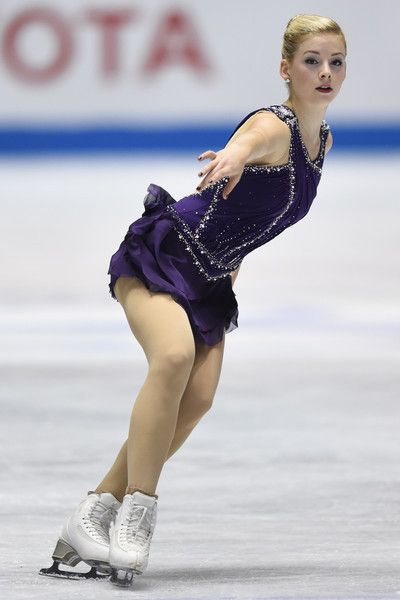 Previous Ranking: #4 (-1)
In all honesty, Gracie never really got the ball rolling this season. I think most can forgive Gracie for not defending her national title against Ashley (that was a tough act for anyone to follow) but missing the podium at Four Continents was nearly unforgivable. Gracie had a weak SP but a better FS at Worlds and managed to place 4th. She had a spectacular SP at the World Team Trophy but reverted back to her old ways in the FS. After three seasons of this kind of seesaw skating, Gracie is now officially in "headcase" territory. She's consistently inconsistent and it's cost her a number of medals this season.
Next Season:
I don't know if there's anything anyone can do for Gracie when it comes to her nerves; however, Gracie is talented enough to survive a few mistakes and still make it to the podium. While her nerves were her biggest issue, her other issue is easily fixable. Gracie needs better programs that highlight her strengths (speed, power) and downplay her weaknesses (musical connection, emotion). Her SP was nice but
BTDT
, and her FS bored me to tears. The fans have been praying for Gracie to step outside of the "pretty skater" box and show more of her real personality on the ice. With any luck, we'll see that next season.
Previous Ranking: #3 (-1)
Ashley slipped one spot on the list but, overall, maintained her positioning in the second half of the season. I have to take my hat off to Ashley: despite the odds, she keeps finding ways to improve and keep herself in the running. After two straight years of sub par performances at nationals, Ashley was able to turn in her best ever performance and convincingly win her 3rd national title. However, like Gracie, Ashley missed a key opportunity to snag a spot on the world podium and finished 5th.
Next Season:
It's clear the drive and determination are still there for Ashley. She's got enough in her to make it happen but until she can get it to materialize when it counts, she will continue to fall short. When it comes to overall presentation and polish, Ashley is head and shoulders above just about everyone. However, she has to continue to work on getting those 3-3 combinations consistent and clean, as well as adding more in-betweens to her skating.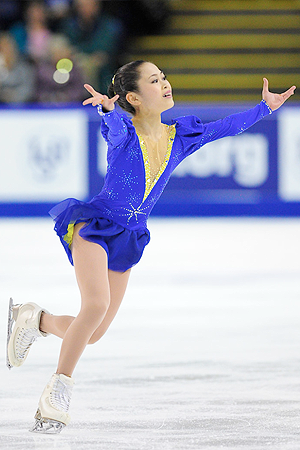 Previous Ranking: #7 (+4)
Satoko had a decent first half of the season but had a stronger second half. She won her first Japanese national championship but took a step backward by losing out on a gold medal at Four Continents. Luckily she rebounded at Worlds and, thanks to some solid skating (and a bit of luck), now she is the World silver medalist. Satoko's World Team Trophy performances were up and down but she is clearly Japan's #1 at this point and a force to be reckoned with internationally.
Next Season:
Satoko still has the same problems she's had for the past few seasons: tiny jumps. I don't know if there is any way to fix this. She appears to get around on most of her jumps but a picky technical caller can hammer her if they decide to ding her on pre-rotation (which she is most definitely guilty of). Questionable jumps aside, Satoko really emerged as an artist this season. Her programs were the class of the field.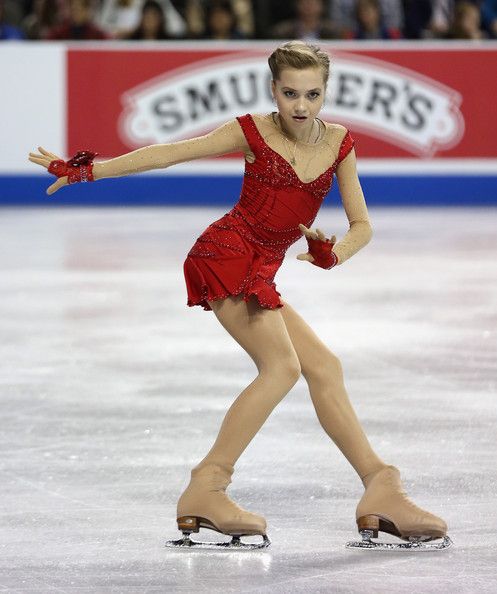 Previous Ranking: #2
(--) Elena maintains her positioning from the end of the Grand Prix. She was able to maintain her steadiness and consistency throughout the second half of the season. She beat Elizaveta at nationals but began to lose ground to her teammate as the rest of the season progressed. Elena narrowly lost to her at Europeans and then placed a disappointing (but still admirable) 3rd at Worlds. She redeemed her less than stellar performances at Worlds by turning in stronger performances at the World Team Trophy and placing 2nd overall.
Next Season:
Technically, there's not much Elena can do to improve. She has two 3-3s, she consistently executes 7-triple programs with high level elements...the only thing she needs to do is improve the quality of her jumps. A little more height as well as more control and flow on her landings should help her earn more GOE on her jumps. I'd like to see Elena continue to work on her posture and overall presentation as well. She grew taller this season which means she'll need to work even harder on controlling her limbs and smoothing out her movements.
1. Elizaveta Tuktamysheva (RUS)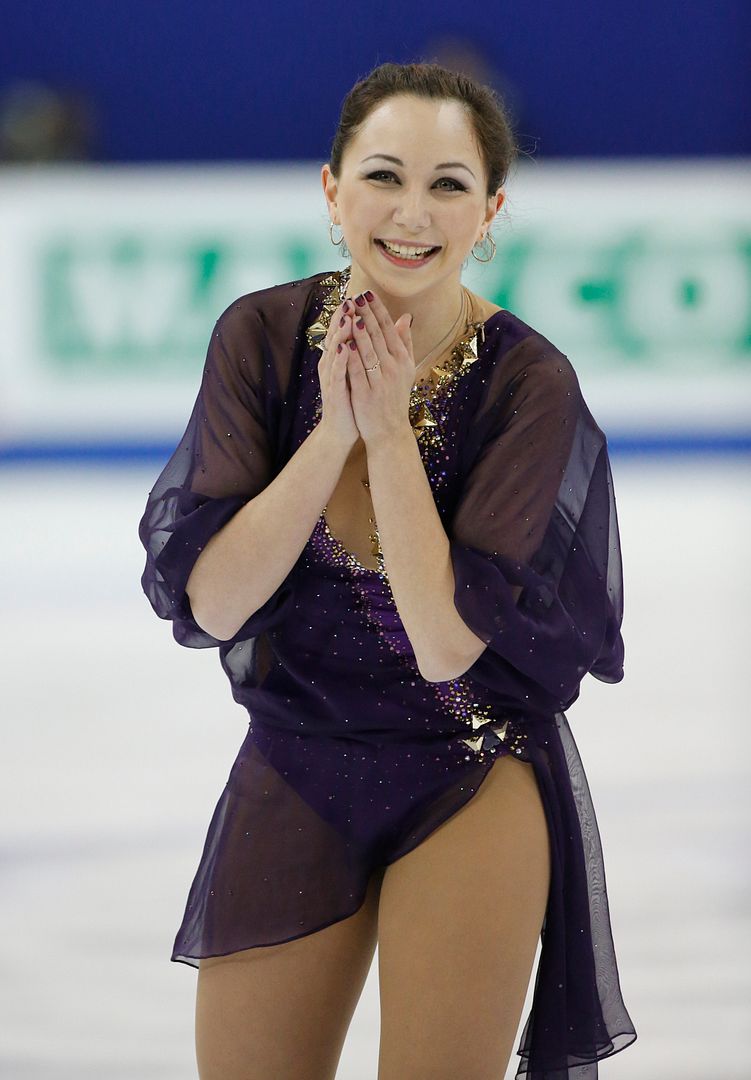 Previous Ranking: #1
(--) Elizaveta continued her season of ass-kickery. Despite competing more than some skaters combined, Liza T was able to keep up her energy and turn in strong performances at pretty much all of her competitions. She placed 2nd at Russian nationals but went on to win Europeans, Worlds and place 1st at the World Team Trophy. Liza T's amazing triple axel made its international debut at Worlds and it was incredible. She became only the sixth woman in history to land that jump in international competition.
Next Season:
Having the triple axel gives Liza T a major advantage moving forward. Whether it's hit or miss, as long as she lands it she has the advantage over everyone else. I do feel as though aside from her jumps (and pizazz) Liza T's overall skating needs plenty of work. Her PCS jumped significantly despite a lack of any major improvements in those areas. The triple axel will take her far but with a number of better rounded skaters possibly returning next year, Liza T will need to step up her game in other areas to make sure she retains her number one spot.