The Grand Prix series is over and we're moving into the second half of the season. Based on what we've seen and what we can expect to see, here are my Power Rankings for the top 10 ladies of the 2014-2015 season so far...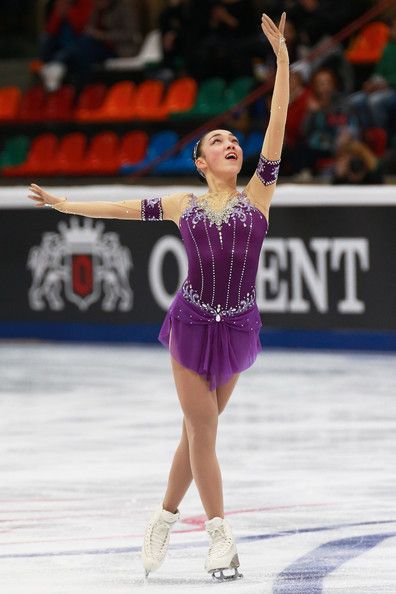 Rika Hongo was a very pleasant surprise this season. In her senior debut she placed 5th at Skate Canada and, to the shock of everyone, came from nowhere and won Rostelecom Cup. Thanks to Gracie Gold's withdrawal from the Final, Rika was able to compete in the event and keep the Japanese ladies' Finals appearance streak alive. Even though Rika finished last in the event, she delivered two very respectable performances. It's always tough to gain a foothold in the standings when you're a newbie, but Rika's strong performances along with her consistency has made her a solid top 10 skater. Her chances of making the national podium are looking very good and she's a great bet to make an appearance at Four Continents and/or worlds.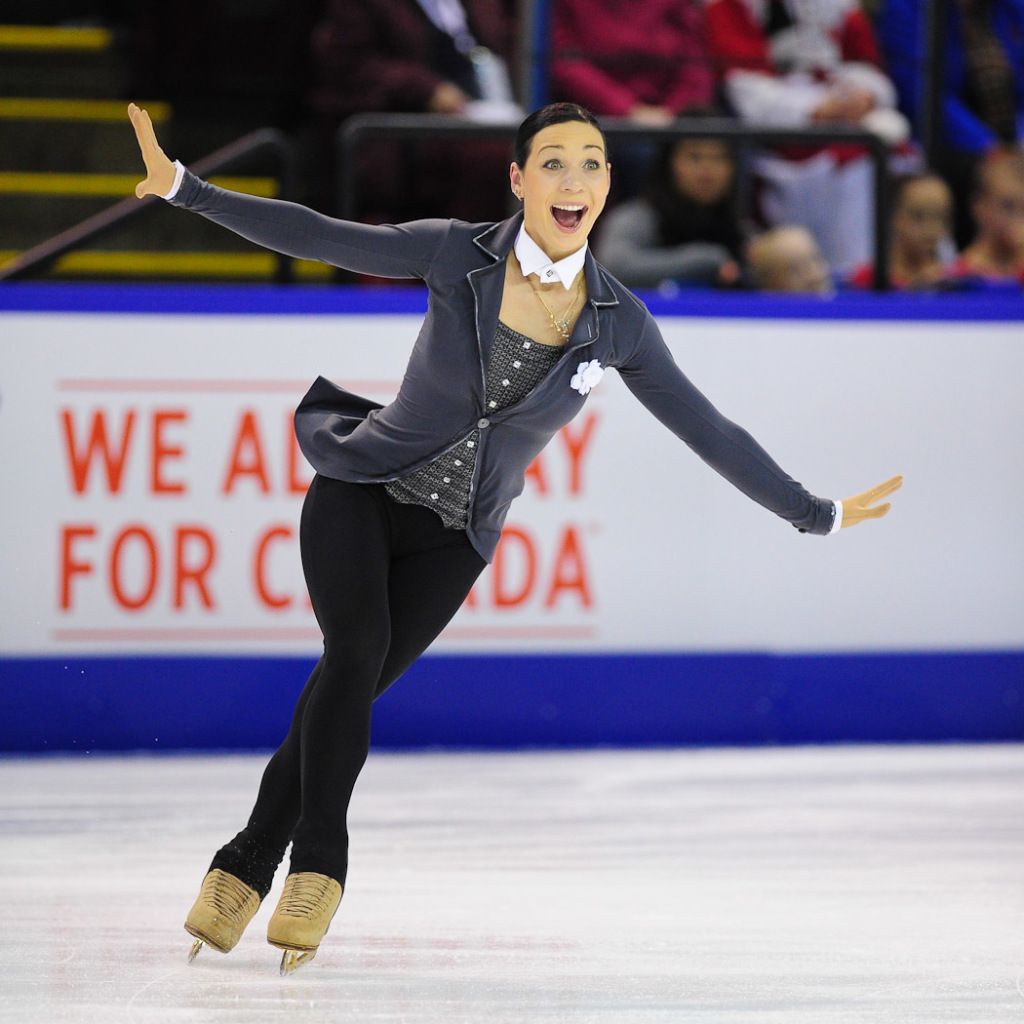 Alena started off her season with strong performances and a silver medal at Nebelhorn Trophy. Her skating and scores had most people thinking she was on the upswing and could be a legitimate challenger for the podium again. Alena's "Charlie Chaplin" SP has been a hit this year and is one of the top scoring SPs of the season; unfortunately, she has not been able to carry the momentum of her SP into her FS. Weak FS performances left her in 6th place at Skate Canada and 2nd at NHK Trophy (an event she would have won with a stronger FS). Alena will have to take on the toughest skaters in the world at Russian nationals. Against that kind of talent and consistency, she doesn't have much (if any) room for error. Alena may be able to earn a trip to Europeans if she manages to skate well; however, based on what we've seen so far, her chances of making the world team aren't looking so good.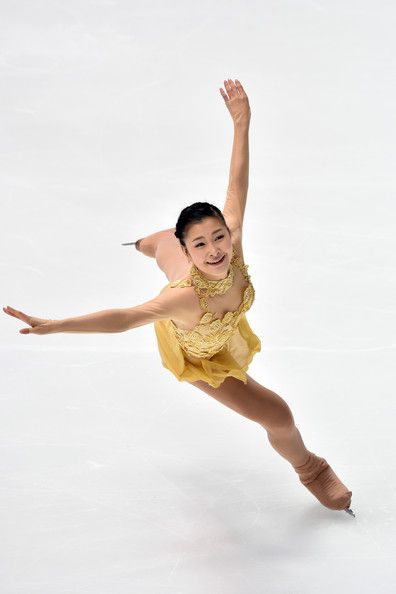 Mao Asada and Akiko Suzuki left very big skates to fill and so far, no one from Japan has come close to filling that void. Kanako's placements have been good this year (3rd at Cup of China, 4th at NHK Trophy) and her skating hasn't been that bad either. She's had some issues with under-rotations (as usual) and had a run-in with the new Zayaking rule that cost her a medal, but for the most part Kanako has skated decently. The national title is up for grabs this year in Japan and if she can skate well, she has a great shot at becoming the champion. Kanako usually gets stronger as the season progresses so there's a good chance her best is yet to come...however, if she wants to get herself back into the top 5 internationally, she's got her work cut out for her.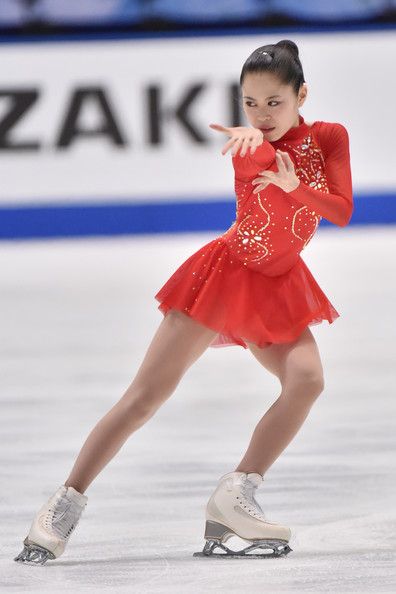 Satoko has had a decent season though I do feel she has a case to have had a better season. She earned bronze medals at both of her events, though (I feel) she had a case for silver in at least one competition, if not both. Satoko has lovely programs, nice presentation and the difficult content needed to be a medal contender in this sport. Unfortunately, she's had issues with under-rotations this season in addition to the fact that the judges don't reward her for the aspects of her skating that she excels at (choreography, interpretation, transitions, skating skills). She has been lowballed in PCS all season long and, unless she can add some height and power to her jumps, I don't feel as though she's going to get the kind of marks she needs to be competitive with the top ladies. Satoko has a great shot at the national title this year as well as strong placements at Four Continents and worlds. As far as her breaking into that upper ring of skaters, it's going to take some time...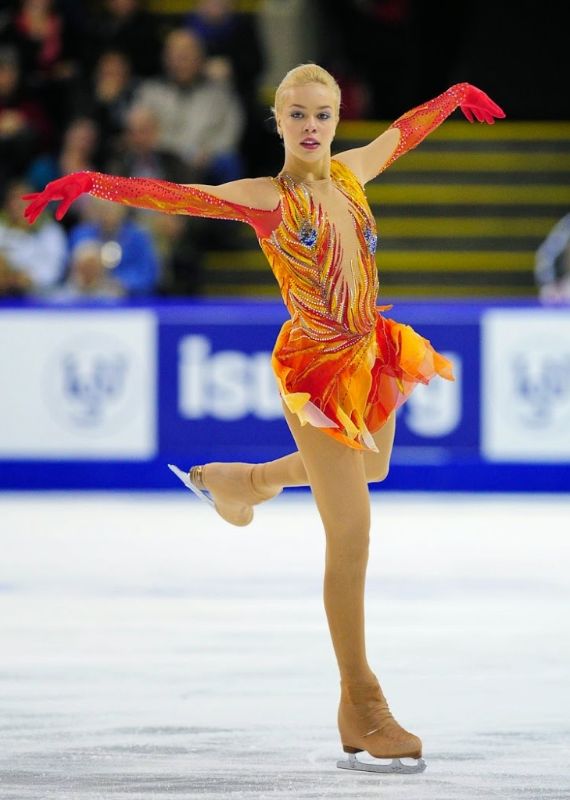 Anna started off her season in grand fashion, winning Skate Canada with ease. Ever since then she's been struggling to skate well. She lost an easy gold medal to Rika Hongo at Rostelecom Cup and then struggled in both programs at the Final where she placed 4th. Anna has improved areas of her skating this season but she doesn't have the star power or
Wow!
factor that skaters like Elena, Liza T and Julia have. Her PCS have increased this season but she's not on the same level as her compatriots which means she has to rely on her technical score to make up the difference. Without her jumps, Anna slides in the standings. She had a similar situation last year: she did well during the Grand Prix, didn't skate well at the Final and continued to struggle at nationals where she placed 8th. Anna is still a solid #4 for Russia heading into nationals but unless she can pull herself together, she might be left out of the big events.
5. Julia Lipnitskaya (RUS)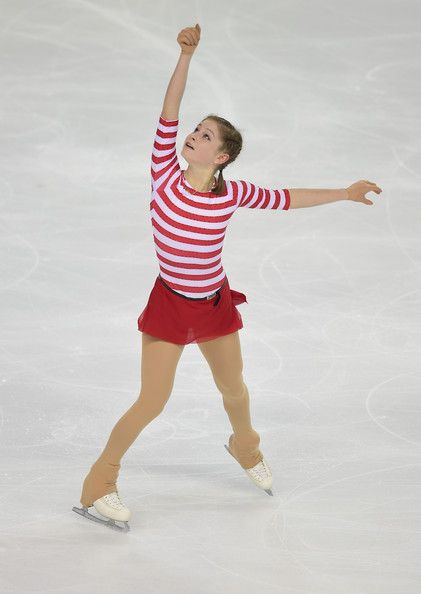 Despite two silver medals on the Grand Prix, Julia is in a major slump this season. She has been really strong in the SP and even holds the highest score this season (69.56). Unfortunately, she has not managed a strong FS all season long.
Julia herself admitted
to not being prepared for this season. In addition to having issues adjusting to life since the Sochi Olympics, she's had boot issues, technique issues, and has even said she's forgotten how to compete. Julia is going through a rough patch but insists she wants to tough it out and get it all out of her system now. I admire her
glass half full
approach to her season and, in the end, I do think it will pay off. However, at the moment, her struggles are hurting her. Julia missed the podium at the Final and, unless she can deliver at Russian nationals, she is in danger of possibly missing the podium there too. The good news is even when she's skating somewhat poorly, Julia can do enough to stay in the top 10 internationally. That fact will probably help her in being named to the European and/or world team if she's unable to place at nationals.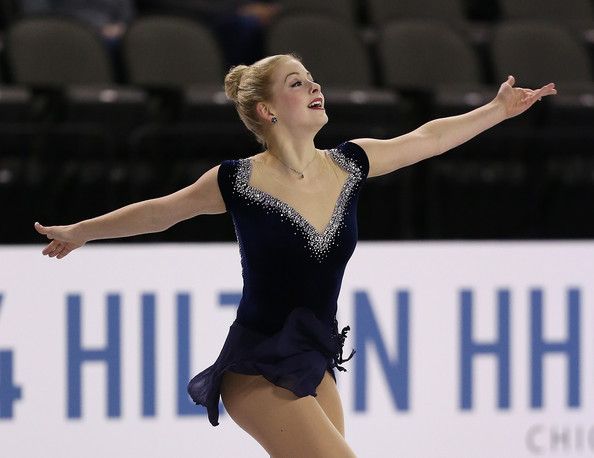 Gracie has had a good season so far in terms of her results. She placed 3rd at Skate America and finally captured her first gold medal at NHK Trophy. Gracie had to forfeit her trip to the Final due to an injury but finally qualifying to compete was a big achievement for her. Despite Gracie's solid results, her actual skating has not been as convincing. With the exception of her beautiful SP at NHK, Gracie's skating has ranged from decent to
meh
this season. She's still having issues managing her nerves during competitions. The good news is she has enough PCS advantage and reputation wiggle room to get away with a few mistakes and still score well, which wasn't always the case last season. Unfortunately, Gracie's injury leaves a question mark over her head as we move into nationals next month. She's had to take time off of training to heal a stress fracture in her foot. No one ever knows what to expect from skaters coming off of injuries. Gracie is facing a very difficult task at nationals this year: defending her title. Win or lose, Gracie's spot on the world team is already set in stone. The US needs her if they hope to retain those three spots...
Most people questioned Ashley's motivation for continuing to skate this season...me included. The sport has reached new heights in terms of technical demands and Ashley, while very confident and determined, continued to struggle to keep up with her younger competitors this season. She won silver at Skate Canada though in all fairness, she probably should have placed 3rd behind Miyahara. Ashley delivered a slightly better performance at Trophee Bompard and managed a bronze medal, but it was clear to everyone that in a deeper field Ashley's under-rotated jumps and lack of a reliable 3-3 would take her out of medal contention. She made the Final for the 3rd year in a row (an accomplishment in itself) and, against all odds and naysayers, fought her way to the podium with a game-changing performance in her FS. Ashley swung the momentum in her favor by earning bronze at the Final, but
one good skate does not a season make
...she has to keep it going. Nationals has not been Ashley's strongest event for the past two years. However, now that she's
pursuing
the title rather than trying to
defend
it, I think we may see a different more determined Ashley Wagner as the season goes on...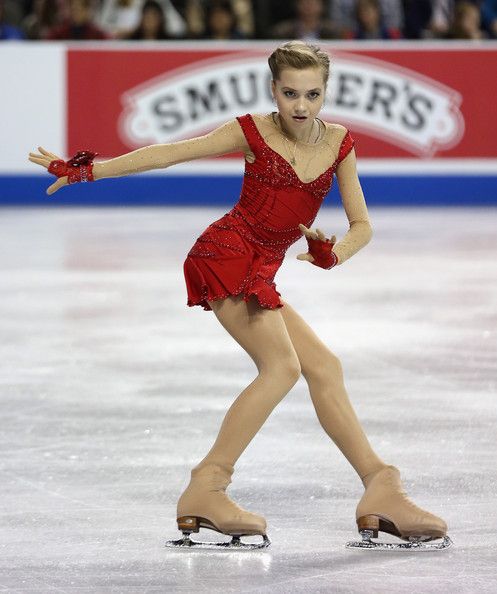 Whereas some skaters have had an up and down season so far, Elena has been performing at a high and steady level all season long. She's been solid from top to bottom since she made her season debut at Japan Open back in October. Elena lacks the maturity and polish that many of the older ladies have but she makes up for her shortcomings with her amazing technical content, clockwork consistency, and her ability to capture an audience/the judges with her performance. Those strengths carried her to gold at both of her GP events, a Grand Prix Final silver medal and the highest overall total score of the season (203.92 at Trophee Bompard). Elena's PCS are right where they need to be to allow her to be competitive at the top. She is a favorite and huge threat for the major titles as we move into the second half of the season. As long as Elena continues to perform the way she has been performing, she's likely to land on every podium for the rest of the season.
1. Elizaveta Tuktamysheva (RUS)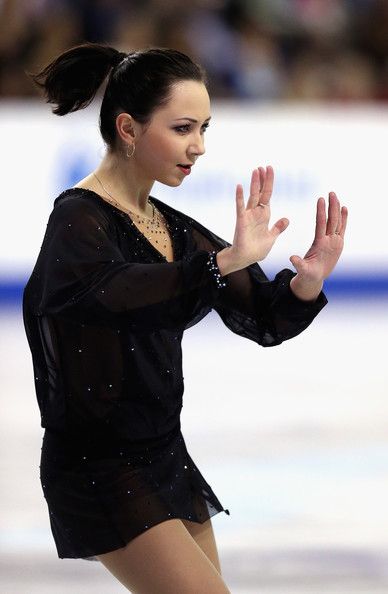 Liza T was barely on anyone's radar last year and now she's at the head of the pack. This year's strategy of competing as often as she can has paid off very well. She had two good skates at Skate America and two great skates at Cup of China, winning silver and gold respectively. Her great performances at the Final earned Liza T the title and set her up as the main one to beat as we move into the second half of the season. She's a favorite to reclaim the Russian national title she lost last year; however, Russian nationals is the most competitive national event in all of ladies' skating which means she has to be great if she wants the crown. Liza T has already competed seven times this year; the average elite skater competes about six times
in a season
. With several major competitions coming in the next few months the question becomes whether or not she has enough gas left in the tank for the rest of the season. It will take a lot but if she can maintain her form and deliver the way she has been delivering, Liza T may end up being the world champion when all is said and done.
Those are my rankings for the 2014-2015 season so far. Let me know how you would rank the ladies this year.
Russian and Japanese nationals are later this week!