Hello all. *sigh* I really, really miss posting about skating but my time to do it is rather limited and when I do have time (which is usually during a lull at work), I can't access Blogger! I've missed way too much to try to catch up now (Worlds, WTT), so I'll just pick up from where we are now: GP assignments for next year.
I'm going to do the lazy thing and re-post what I posted to FSU a day ago. I can only access FSU and Golden Skate from my computer at work (no MKF, no YNKF, etc.)...it's hell. That's the only way I can get my figure skating fix.
Anyhoo, these are my thoughts about the 2012-2013 GP assignments for the US ladies:
My, my, my...how the tables have turned. When you compare and contrast the US ladies field from 5 years ago to where we are now, things have somewhat flip-flopped in this last year. We had Mirai, Rachael and Alissa jockeying at the top with Ashley and Caroline drifting back and forth in the standings. Now we have Mirai, Rachael and Alissa each only getting one assignment, and Ashley and Caroline moving to the top in terms of prospects for the US. Funny, ain't it?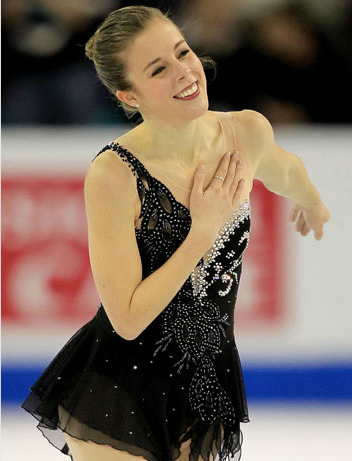 Of course
Ashley Wagner
is the flagship for the US ladies and deservedly so. She really emerged last year and it's refreshing to see a well-rounded skater with the mindset and drive needed to succeed...it's been far too long. She's the only skater in the last 5 years who I think has a great shot at defending her title. Nice that she'll be headlining SA and her chances of winning there are very good. TEB will be a fight for her (against Ando and Kostner) but she definitely has the goods to challenge for gold. Lucky for her she has a nice gap between competitions. I'm happy for her and excited to see what she comes up with next season.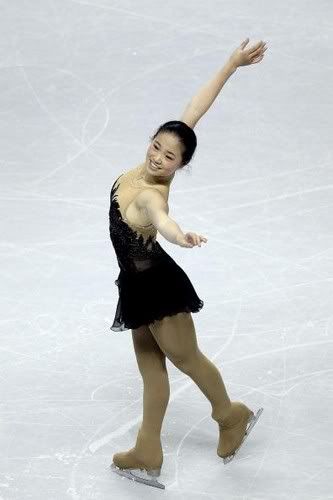 Way to pull yourself up Caroline Zhang

! To go from one invite to two is proof that you can work your way back into the standings. I'm proud of how far she's come but she still has a long way to go. Hopefully she's expanding her jump arsenal as well as her choreography capacity. But the point is Caroline is capable of scoring decently even when omitting certain jumps. If she can get that 3l-3l to materialize with some consistency she'll definitely be in the mix. One of the things that I loved so much about Caroline when she showed up in 2007 was her focus; she's capable of skating clean programs with a certain amount of consistency. We saw shades of it at nationals and 4CC so hopefully that trend will continue. I don't expect her to be on every podium but a top 5 finish for her is considered a win in my book given where she was this time last year.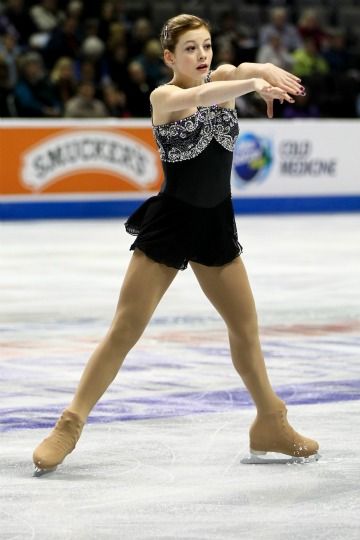 Gracie Gold
has her work cut out for her at both of her events. At SC she has to battle against against Akiko, Liza T and possibly Kanako and Caroline; and COR is going to be tough against home favs Leonova and Sotnikova, not to mention Kanako and Caroline again, along with judges' favorite Korpii and wildcard Agnes Zawadski. Gracie's got the technical goods but her battle is going to be in the PCS. Hopefully we'll see a much more mature/refined/polished skater by the time SC rolls around. Her programs this year were terrible, so she can only go up from here. Of course everyone's hopes are high; hopefully she won't disappoint...too much anyway.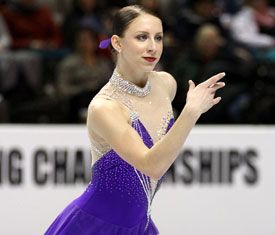 Agnes Zawadski needs to prove herself. I'm not too much a fan of her style, but she's got all the cards she needs: good technique, good speed, good spins, decent presentation, and the technical goods to compete. It's up to her to find a way to put it all together. Like so many US ladies, she's got nearly everything she needs sans the mental toughness/focus. I really hope she can find it...with her jumps and charisma, she'd be deadly.
On the not so happy end...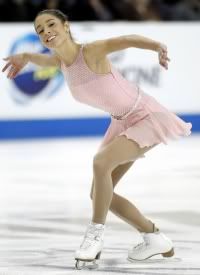 Pretty bad news for
Alissa Czisny
(news of her needing surgery)
...given her age and overall inconsistency, is she going to come back from this? I wish her a speedy recovery and everything but looking forward, I don't really think Alissa's mental state combined with her lack of technical goodies can keep her in the standings, especially with Ashley coming into her own, Zhang reemerging and Gold making the jump to seniors...not to mention the up-and-comers who have yet to emerge. I don't think the USFSA will dump her as quickly as they dumped Rachael, but they'd be whole
fools
to give her the benefit of the doubt on anything at this point. Whatever Alissa gets from here on out needs to be
earned
...not gifted.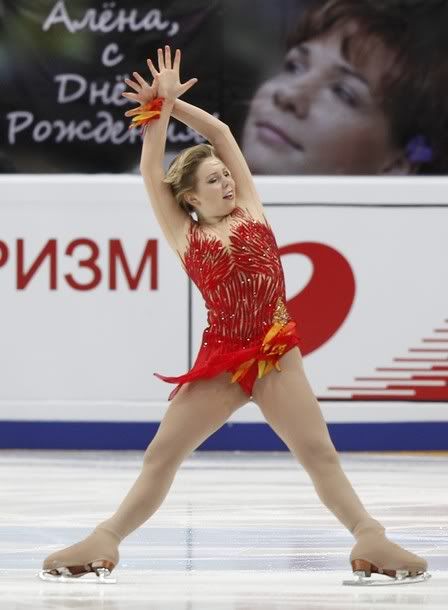 I'm not surprised that Rachael Flatt only got one invite. I figured if she did she'd get SA. Even though it's the host event for the US, lately it's been reserved as a last hoorah for skaters who are on the decline (remember Caroline had a spot at SA last year). I really think Rachael's focus should be school but it's nice they're giving her a chance to earn some points. I hope she does well at SA and given her competition, if she does have a decent performance she can definitely manage a top 5 finish (behind Wagner, Sotnikova, Leonova and possibly Helgesson/Gao).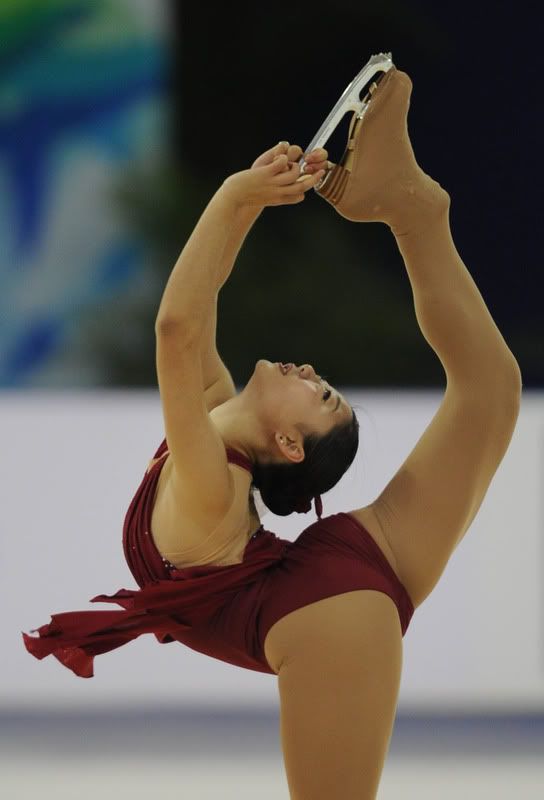 I'm a bit shocked that Mirai Nagasu only got one invite (COC). She wasn't terrible last season; just completely uninspired/disinterested, or at least that's how she came across. Still, I figured she'd still get two spots especially when you consider what she's capable of at any given competition. The one spot tells me that the USFSA are finished waiting on her to wake up and realize the potential everyone has been talking about for the past two seasons.
Again, it's the flip-flop. Last year it was Caroline who had to prove herself and work her way back into the standings and the USFSA's good graces. She only got the SA invite and had to compete at lower level competitions to earn a trip to nationals. Caroline renewed their faith in her with her performances/results at nationals and 4CC and now she's got two GPs again...so it can be done. Mirai is going to have to follow a similar path. With only one shot at the GP this season, she's going to have to nail it and then follow it up with a stand-out performance at nationals. That's the only way she'll get the USFSA back on her side...she's going to have to work and earn her way back in.
So those are my initial thoughts about the assignments for the US ladies. I'll try my best to post my thoughts about the rest of the ladies later...Ta for now!