The last major national competition is right around the corner! I'm talking about the US nationals, taking place this week in Omaha, Nebraska. I've stayed away from making predictions about competitions this season (mainly because I sucked so badly at it last year) but I think I'm going channel my inner Miss Cleo and try for this one...
This ought to be pretty good...


Go get 'em girl!
Ashley is the overwhelming favorite coming into this competition and, depending on how she handles it, that will work in her favor or it will be her undoing. Ashley is the favorite which means it will be hard for her to lose and much harder for others to win. As long as she doesn't going into zamboni-mode and delivers the way she has been all season long, this title is as good as hers. However, the pressure of defending a title is immense. I've always heard skaters say it's very difficult to win but it's twice as difficult to defend. The pressure of defending combined with being the favorite could take its toll.
I think Ashley will do well and here's why: she's not in defend mode…she's in attack mode. When you defend, you're basically waiting on someone to come at you. That's why so many people fail at defending; they go into the competition scared they're about to lose their title and forget to attack and fight for it. No one has defended a title since the Kween did it back in 2005…but I think Ashley is on her way. She's got the drive, that fighter mentality, the competitiveness and she's still hungry. Ashley likes being the US champion and I don't see her giving up her title without a fight.
Silver / Bronze - Mirai Nagasu / Gracie Gold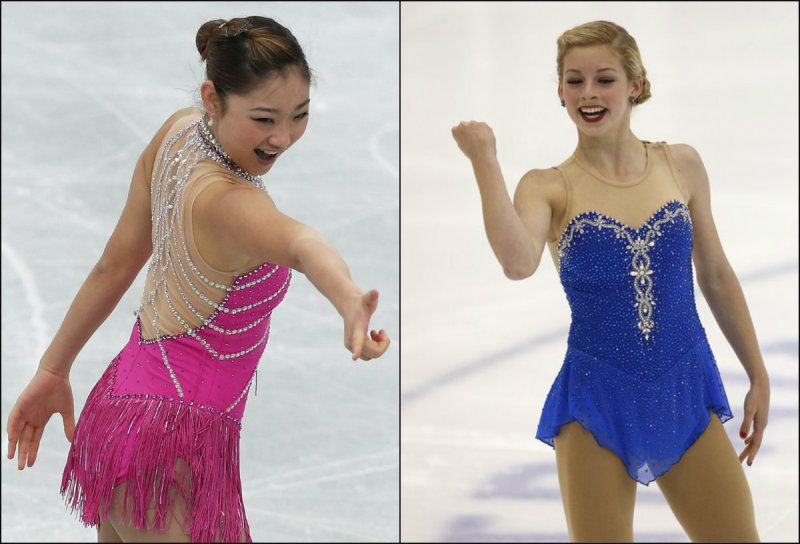 Strongest skate will get that 2nd spot
You know, 2nd and 3rd is a toss-up between these two. Given their results on the GP this season, they're virtually tied coming into nationals in my opinion.
Mirai placed 4th and 3rd in her GP events; Gracie placed 7th and 2nd. Mirai's top score of the season is 176.68; Gracie's is 175.03. Both have completed no more than four triple jumps in their FS. Mirai has stronger spins, spirals and presentation; Gracie has stronger transitions and more difficult jump content. Both have a good SP and a weaker FS. Mirai is prone to edge calls and URs; Gracie is prone to edge calls and popping jumps…
These two are tit-for-tat when it comes to pros and cons so it's going to come down to who has the stronger skate of the night. Mirai has been trending upward all season which makes me hopeful she'll do well. She has the experience and she knows what it will take to earn that spot. This is Gracie's first time at senior nationals but she's got a boost over other debuting seniors because the media has been all over her and the judges know who she is and what she's capable of.
I honestly don't know how to call it between these two. I'd like to see Mirai continue her upward swing, have two strong skates and earn a trip to worlds. She's always a threat coming into nationals but this year she's slightly under the radar because most of the focus is on Ashley defending her title and Gracie's senior debut. Mirai could use that to her advantage.
On the other hand, Gracie has some of the most technically ambitious layouts in the competition. The judges love her fresh look and huge jumps which means if she does well they'll give her that 2nd spot. However, Gracie is still a question mark in my book because she hasn't competed at this level yet. The pressure is entirely different from competing at a regular season GP event and I don't know how she'll react to it. I want Mirai to get silver and Gracie to get bronze. I think Gracie may lead after the SP but I don't think she'll hold up under the pressure of skating last and she'll drop to 3rd.
Like I said, this could go either way. We'll just have to see...
4th – Christina Gao
Christina has had a good season so far. She's actually my darkhorse pick this year. She shocked everyone at Skate America by performing so well but hasn't quite matched that level since. The SP has been an issue for her all season but if she hits it well, she could score big. Christina has delivered some pretty decent performances of her FS and is capable of scoring well there too. I think she has the potential to sneak into 3rd or even 2nd place depending on how others skate. Lately she hasn't been that great but if she delivers here she could make the podium.
5th – Angela Wang
Angela placed 8th last year in her debut at senior nationals. This year she's my second pick for darkhorse of the competition. Her technical content is actually better than Gracie's. She has all five triples, a great 3Lz-3T and does not receive edge calls. Angela's jumps are beautiful, her spins are decent and her programs and presentation are lovely. I vastly prefer her skating to Gracie's to be honest…
Angela hasn't received nearly as much attention as Gracie or any of the other ladies despite her success on the JGP this season (bronze, gold and 4th at the JGPF). As always, flying under the radar is the best place to be. Angela is a strong FS skater but her big test will be the SP. She has a bad habit of making mistakes that knock her out of medal contention. If she can get past the SP cleanly she'll definitely make that final group of skaters and could possibly make the podium.
6th – Agnes Zawadzki
Agnes has had a decent season so far but she's still inconsistent. She placed 3rd and 5th in her two assignments this season which is a definite improvement over last year. However, her top score of 166.61 is far off of Mirai, Gracie and Christina's 170+ performances. Add that to the fact Agnes has never been known to keep her head under pressure, I don't see her on the podium this year…then again, she may surprise people. Her jumps are huge and her SP is fun, energetic and has a 3-3 which means if she does well, she'll be in position to medal. The FS is where she tends to mess up and, given the level of competition this season, I don't think she'll do that well.
Outside of the top 6 skaters, I think the rest of the placements are a toss-up. Alissa Czisny (bless her heart) has withdrawn from nationals this year due to her hip injury and Rachael Flatt won't be there either. With these two top finishers out of the competition, there is now more room for the lesser known skaters to make it into the top 10. There are a number of debuting seniors and a few returning skaters as well...
Caroline Zhang
I hope Caroline will place somewhere in the top 10 this year but I don't think she'll be anywhere near the podium. She's skated well this season in terms of landing her jumps. The problem is the rest of her skating is still subpar so even when she lands the jumps, she gets hammered on PCS and is unable to score well. The judges are more generous at nationals so if she skates well I think she'll score better.
Hannah Miller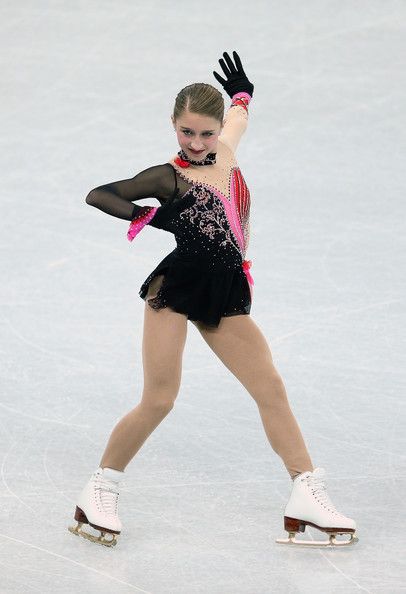 Hannah skates with a lot of energy and pizazz which makes her very fun to watch. She doesn't have the technical content of the main competitors but she is capable of scoring very well when she skates cleanly.
Samantha Cesario
Samantha has some of the best presentation in this current crop of junior level skaters which should help her if she's able to skate cleanly. Samantha competed at senior nationals in 2010 where she placed 14th, but due to injuries, this is her first year back. She lacks the difficulty a number of the other competitors have but if she can do her job well, she'll be able to leave a nice impression on the judges.
Courtney Hicks
Her skating is very unappealing to me mostly because she's all over the place when she skates. Even though she makes me itch, Courtney skates with speed and her jumps are big (albeit hideous) which tends to earn her decent scores. She's been a little inconsistent this season so we'll have to see how she does.
Yasmin Siraj
I love Yasmin's musicality and the way she performs when she skates. She's not very strong in the jump department but I always enjoy watching her deliver her programs. Her SP is absolutely beautiful...
Leah Keiser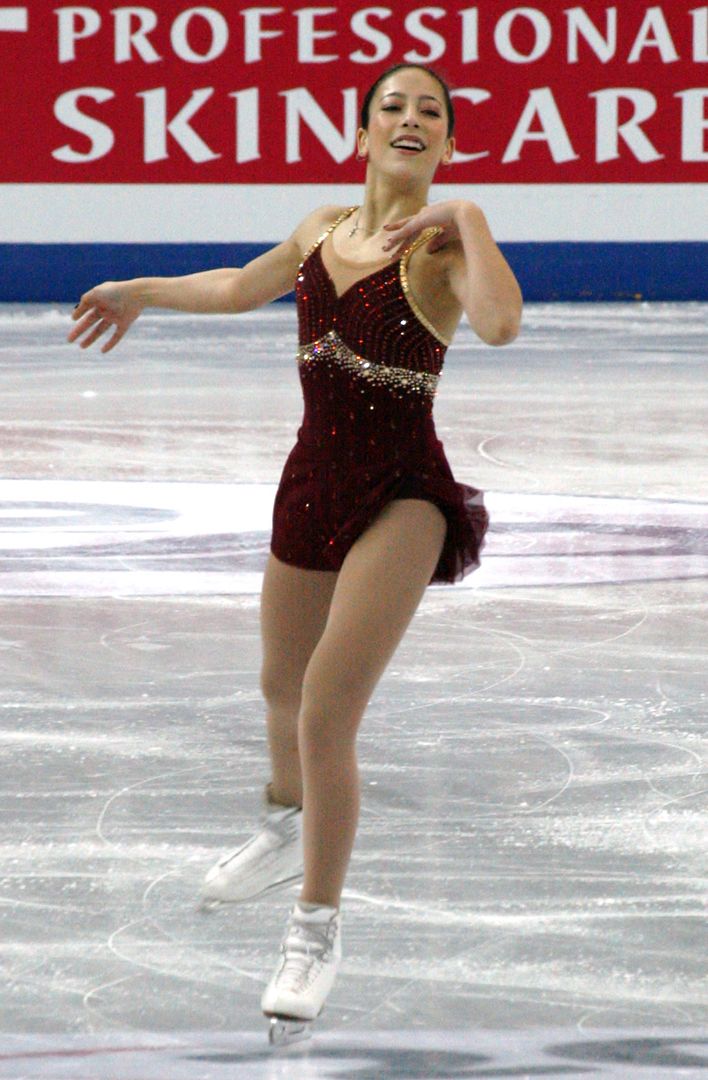 Leah reminds me a lot of Kimmie Meissner. Her jumps are nice and she has the content, though she doesn't always rotate it.
Vanessa Lam
Vanessa started off the season well but hasn't matched that yet. Her programs are nice as are her spins, but her tiny jumps worry me.
Update: Vanessa has officially withdrawn from nationals this year due to injuries.
Ashley Cain
Ashley is the reigning US junior silver medalist. She hasn't had the strongest of seasons so far and she lacks the tougher content, but Ashley's good presentation and nice SP will leave a good impression on the judges if she skates well.
Other competitors include
Haley Dunne, Joelle Forte, Kiri Baga, Morgan Bell, Becky Breswell, Sophia Adams
and
Amanda Hofmann
.
This year's nationals is critical for the US. The top two finishers here will go on to worlds and hopefully earn back that third spot the US has been missing since 2009. We need the best two possible placements in order to send three ladies to Sochi in 2014. Every year since 2009 we've had one skater place well and the other not so well (2009 – Flatt 5th, Czisny 11th; 2010 – Nagasu 7th, Flatt 9th; 2011 – Czisny 5th, Flatt 12th; 2012 - Wagner 4th, Czisny 22nd). It never seems to be the right combination of skaters. With any luck, this will be the year that changes…I hope.
You can follow me on Twitter now! (@NakedIceBlog) I'll be tweeting live during the ladies' performances this weekend...