Just a quick update on what happened over the weekend...
Introducing Mr. & Mrs. Michelle Kwan!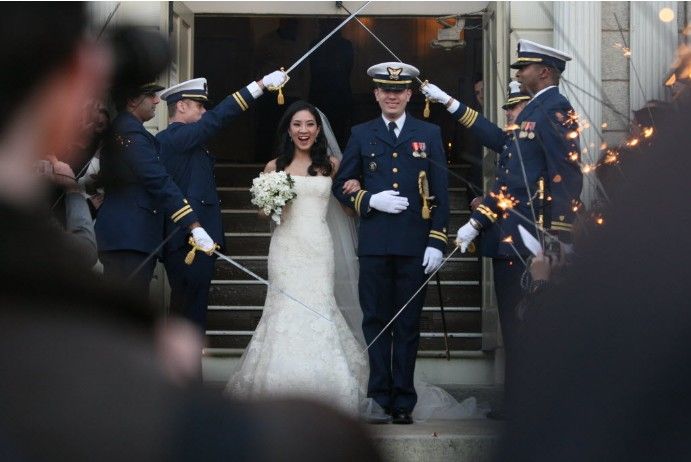 All hail Mrs. Kween!
Our Kween is married!!
I'm so happy, ecstatic, thrilled and tickled Peptobismol pink at this news! Michelle announced her engagement last year in September. After announcing an engagement the wedding usually takes place six months to a year later, but Michelle and Clay pulled it off in about four months time. The two lovebirds tied the knot last Saturday at the First Unitarian Church of Providence in Rhode Island in front of about 240 guests, including some of the US skating greats: Brian Boitano, Dorothy Hamil, and our favorite Uncle Dick Button.
The Kween looked regal and stunning in her ivory Vera Wang dress and Clay looked very handsome in his JAG uniform. Lots of tidbits about the wedding have come out, my favorite of which is Michelle and Clay's premature kiss after reciting their vows; they ended up having to re-kiss! How sweet is that? I can't wait to get
People Magazine
on Friday so that I can read the entire story and see all of the pictures.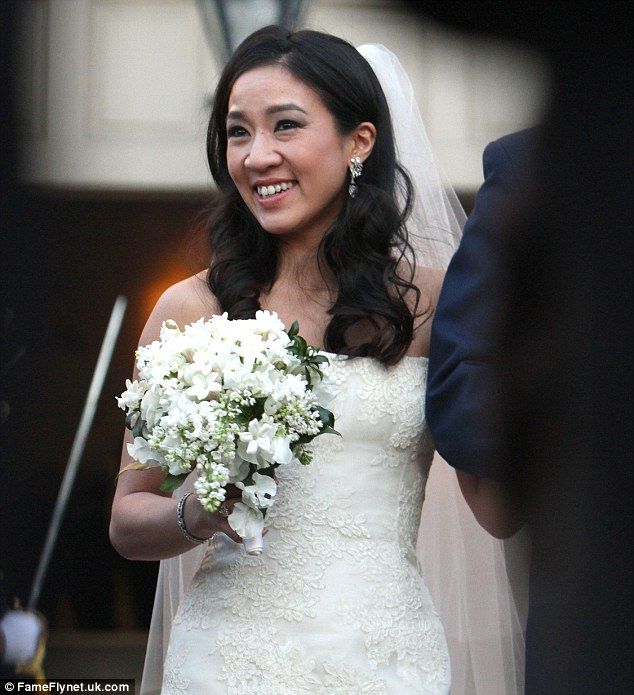 She's so beautiful! *sniff*
My congratulations go to the illustrious Kween Kwan-Pell and Mr. Michelle Kwan. He needs to get used to it; he will forever be known as "Michelle Kwan's husband" from here on out. I'm so happy for them...hopefully we'll get news of a little Kween on the way soon!
Kaetlyn Osmond Wins First National Title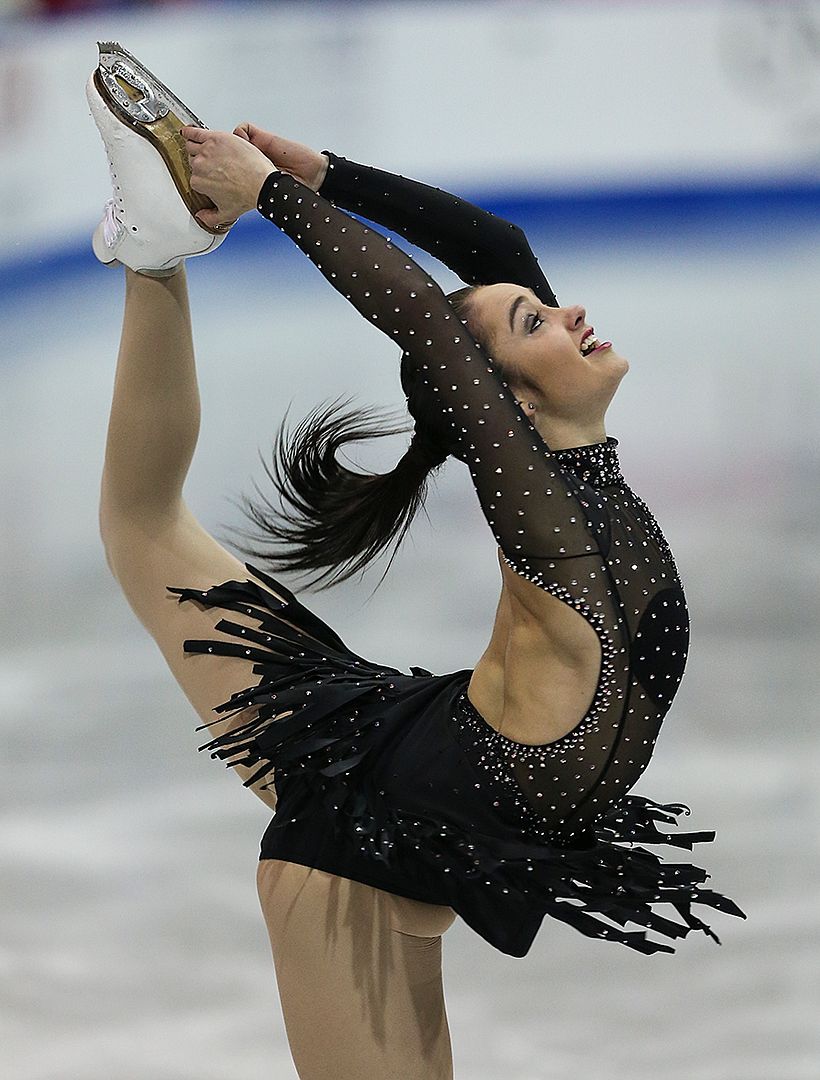 Work it out Miss Thang!
This should be no shock to anyone who's been paying attention this season. Kaetlyn Osmond made a huge splash on the GP earlier this year by beating out Akiko Suzuki and winning Skate Canada. Since that win she has been the undeniable favorite heading into Canada's national championships and she didn't disappoint. Her SP was every bit as fun, energetic and spot-on as her debut at SC. This girl can perform her
ass
off!
Her FS wasn't as clean but it didn't matter. Kaetlyn ended up scoring over 200 points, more than 37 points ahead of silver medalist Gabrielle Daleman. Alaine Chartrand earned bronze and Amelie Lacoste, after finishing 2nd in the SP, narrowly finished off of the podium in 4th place.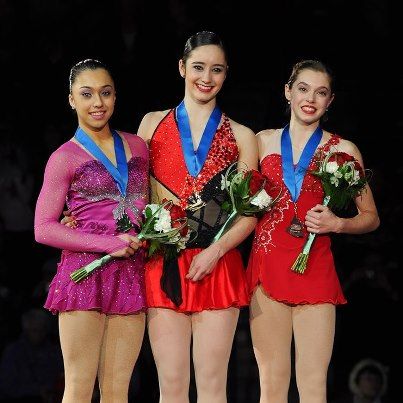 2013 Canadian National Medalists
Kaetlyn is definitely the future of the Canadian ladies. Of this year's crop of newbie seniors, she's the only one without a major weakness. She's a little rough and has areas she needs to work on like refinement, line and stamina, but overall Kaetlyn is a solid skater with great basics, good spins, wonderful transitions, and solid jumps. Most importantly she has an excellent understanding of music, choreography, capturing the character and performing to the audience and the judges. This is a difficult trait to teach; it's something that can be developed over time but there's nothing like a natural performer. Kaetlyn has charisma and a spark about her that draws you in. Most newbie seniors (ex: Gracie Gold and Julia Lipnitskaya) have to rely heavily on the technical side of their skating to make up for their lack of maturity, presentation and interpretation. For Kaetlyn, those aspects of her skating come naturally. She really embodies her music and sells the program completely. I absolutely love that!
With worlds taking place in Canada this year, strong performances from her could shake up the standings especially if the front-runners aren't able to deliver. No matter what happens, it's going to be a lot of fun watching Kaetlyn work her way to Sochi! Go Kaetlyn, go!