It's finally here! The main event…the big showdown: the 2013 World Championships. Next to Olympic gold, there is no higher honor in figure skating than a world title. I have to say this is the first time in a long time that I've been excited for the ladies competition at worlds.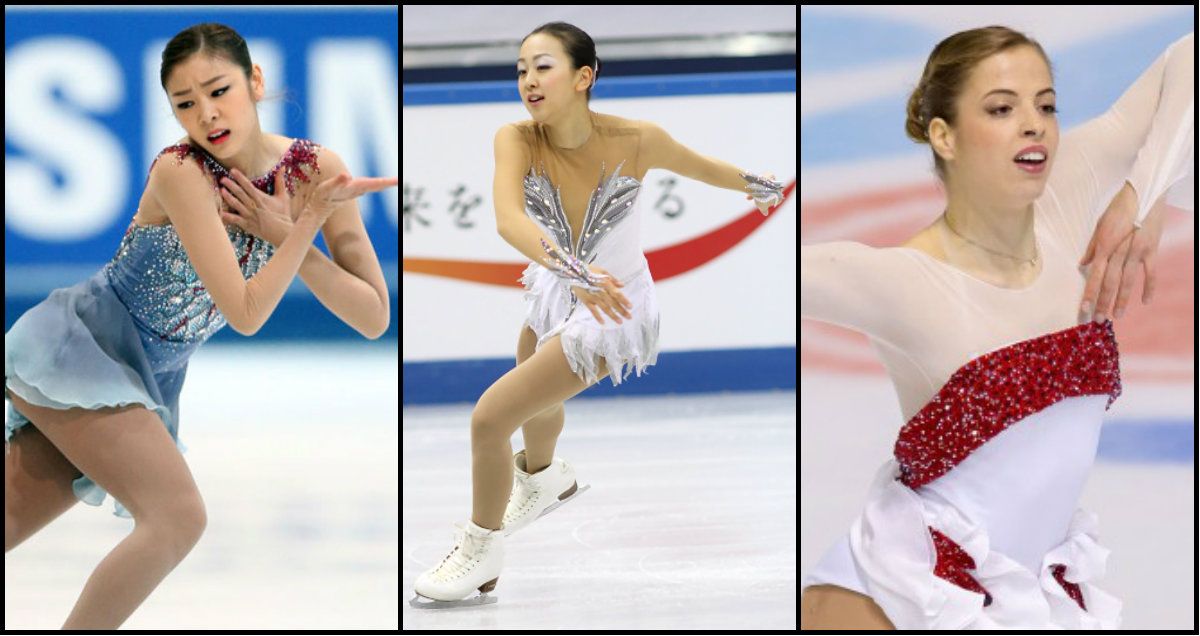 I'll take a look at where each lady is so far this season and then give them a bottom line for these championships...
Mao Asada (JPN)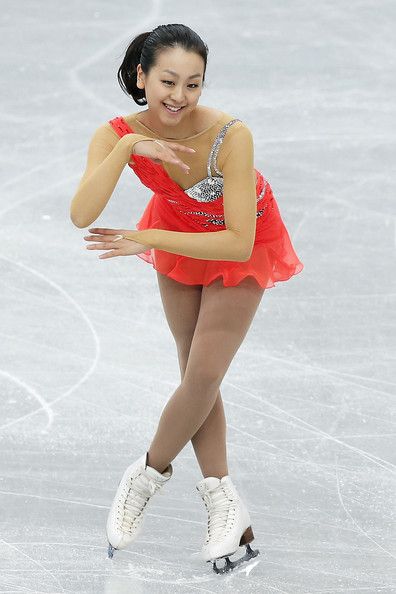 On the Season: Mao has the most momentum coming into these world championships. She's undefeated this season despite her lack of difficult jumps which is truly a testament to the strength of her non-jump elements. She's found her stride artistically with programs that showcase her best qualities with simple yet highly effective choreography. To top it off, Mao is bringing out the big guns: the 3A as well as a 3-3. Odds are she will take a few deductions, but she can afford it thanks to her high base value and that 70% rule. However, in this field she will need every point she can get which means one < could be the difference between gold, silver or even off the podium.


Bottom Line: Execute the majority of the big tricks and minimize the under-rotations.
On the Season: Carolina is the defending world champion and even though she sat out the Grand Prix season, she's coming into these world championships in a pretty good position. Carolina's programs are excellent (as always) and she's at an all-time high in terms of her rep with the judges. Like Mao, much of Carolina's success over the past two seasons has been a result of her superior artistry and skating skills, but her lack of difficulty has been an issue. Carolina is now going for the 3F-3T and she's reintroduced the lutz to her arsenal which should help her out in terms of TES…but her lighter content means she has less room for error than others.


Bottom Line: She'll need to hit the money jumps (flip and lutz) and be as clean as possible in order to maximize her TES and boost her PCS.




On the Season: Yu-Na has had a very light season. Her two wins at NRW Trophy and Korean nationals were good but hardly an accurate measuring stick for where she is competitively. Physically, she's in excellent shape: her jumps and combos are still there...but skating is just as much mental as it is physical and right now, no one knows where Yu-Na's head is mentally in terms of competing. She has not been challenged at all this season and unlike at worlds in 2011 when her biggest competition was Miki Ando, this year's field is stacked in terms of podium threats and potential upsets. Even after being out for two years she's still a favorite for gold but she will have to fight if she wants it.


Bottom Line: Yu-Na needs to be Yu-Na: hit the jumps and perform. If she does that, the lowest she will finish is 2nd.
On the Season: Ashley's first three performances of the season were phenomenal (Japan Open, Skate America, Trophee Bompard). Since then she's had a series of unfortunate events that have prevented her from getting back into top shape. She wisely skipped 4CC to prepare for this competition so the hope is we'll see her return to her early season form. Ashley has been practicing the 3F-3T for the SP and 2A-3T for the FS but says the final decision will come from John Nicks at the competition. This has been a great season so far but in order to compete among the medal contenders, Ashley will need the increased difficulty. She has the drive, the programs and the respect of the judges…all she needs now is the content.


Bottom Line: She needs the 3F-3T and 2A-3T if she wants to stay in the top 5.
On the Season: Akiko has had another solid season though one might argue she should have had an even better season. Being the #2 skater in Japan has its drawbacks but Akiko continues to move forward. She rebounded well at 4CC after her disappointing finish at nationals and seems to be in a good place heading into these championships. Though she's not in talks for a podium finish here, two strong programs could place her 4th or (depending on how the top medal contenders perform) even higher.


Bottom Line: Skate cleanly in the SP...it's been her undoing in the past.



On the Season: Liza T started out roughly but has been gaining steam as the season has progressed. She seems to have adjusted to her new body and has quickly regained her consistency with her jumps, particularly in the FS. She has some of the toughest content in the field and has been able to hit on everything several times this season. Liza T's issue is her lack of in betweens: she lacks the presentation and polish many of the top competitors have and it is reflected in her PCS. However Liza T's jumping prowess is undeniable when she hits.


Bottom Line: She won't earn the PCS necessary to win but if she hits her jumps, her TES could push her into the top 5 or even onto the podium.
On the Season: Adelina started the season with a good finish at Skate America but then went downhill for her next few competitions. She's been struggling to cope with her new body as well but she seems to have turned a corner in her last two competitions. She had two very strong skates at Europeans and narrowly missed winning gold there. Adelina runs hot and cold but when she's on she's on: big jumps, gorgeous presentation, speed, difficulty, spins and fire. Consistency has not been her friend these last two seasons but if she can build on her performances from Europeans, she may be a surprise podium finisher here.


Bottom Line: Keep the nerves in check and execute.
On the Season: Kaetlyn has had a breakout year. She won Nebelhorn Trophy and followed it up with a surprise victory at Skate Canada. On top of her solid jumps and great basics she has natural charisma and an engaging personality on the ice. The only thing Kaetlyn lacks is experience. Her only major international experience is from 4CC, where she placed 7th. She's untested in the big arenas and that may work against her at worlds. However, being in Canada has its perks. If she delivers well she will more than likely receive a hometown boost in her scoring.

Bottom Line: Use the hometown advantage and skate like you've got nothing to lose.


On the Season: Gracie came into this season as one of the most hyped US ladies in recent memory. Most were hoping Gracie would do what Liza T did and dominate the field straight out of the gate (Liza T won both of her GP events in her debut season) but that has not happened. Gracie has been up and down all year, finishing 2nd twice and out of the top 5 twice. Her jumps are amazing when she hits them but she's been plagued by inconsistency and nerves which has prevented her from delivering two strong programs. A lot is resting on her shoulders in her first trip to worlds and it's up to her to rise to the occasion.


Bottom Line: Keep the nerves in check and don't rush the timing.



On the Season: Kanako has had a decent season so far. She's put out a number of very good skates on the surface; only when the protocols come out do you realize where the problem is. The under-rotations have been an issue for Kanako several times this season, though she does appear to be getting stronger as we approach this competition. She placed 2nd at nationals and then 3rd at 4CC. Her chances of making the podium this year are very slim and it will be a dogfight to repeat her placement of 5th from last year, but Kanako is more than capable of a top 10 finish this year if she delivers.


Bottom Line: Give it your all and rotate the jumps.
On the Season: As I mentioned after 4CC, Zijun has had a quiet but successful season. She has placed top 5 at every event she's entered this year which is something none of the top debuting seniors can say. Zijun has 3-3s in both programs, as well as great spins and a lovely style of skating that the judges appreciate. Like most, her chances at the top 5 aren't that great but a top 10 placement is definitely within her abilities.

Bottom Line: Keep doing what you've been doing all season long…you'll be fine.


On the Season: This has been a horrible season for Alena. She has finished far from the podium all season long, placing 6th and 7th in her GP events and 7th at her nationals. Alena had to battle for her spot in these world championships and is coming in as an afterthought at this point. Even though she's the reigning world silver medalist, her name is nowhere among those vying for the podium or even the top 5. This can work as both an advantage and disadvantage. The advantage is she can skate with a lot less pressure than the top contenders; the disadvantage is without the eyes on her, the judges will be less inclined to give her marks that would put her among the top competitors.

Bottom Line: Embrace the darkhorse role and deliver as well as you can.
Other skaters who can make a mark are Elene Gedevanishvili (GEO) as well as Valentina Marchei (ITA). Both are outside shots but have delivered some decent performances during the season.
This is going to be an amazing competition! My hope is that we have a lot of great skating and that the scores are very close heading into the FS. I hate it when the competition is over after the SP. Besides, if the scores are closer that means the pressure will be on in the FS to deliver…and that always makes for a great competition.

I hope to tweet live (@NakedIceBlog) during the SP and FS…assuming I can find a working feed!