Just a few updates and thoughts on some of the things making headlines this week...
Yu-Na Kim to Debut at Golden Spin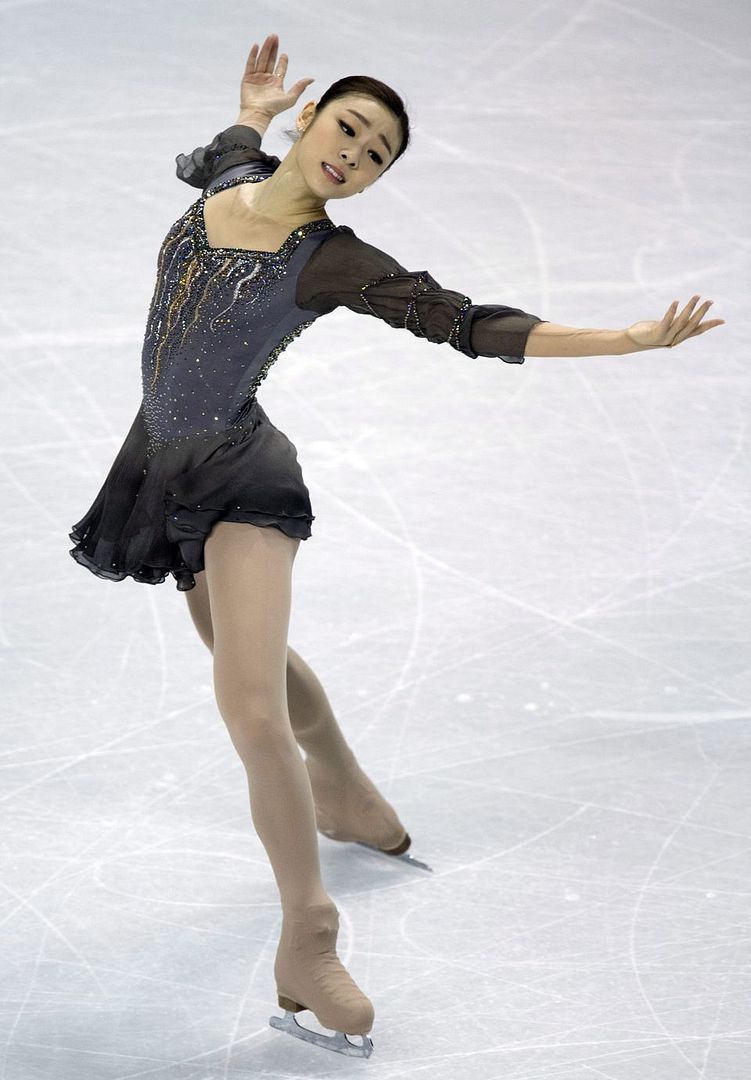 Time to kick off her season!
After suffering a minor injury earlier in the season, Yu-Na Kim is finally
ready to compete
. She will make her Olympic season debut at Golden Spin of Zagreb which begins on December 5 in Croatia.
Unlike last year where it was absolutely necessary for Yu-Na to compete for minimal TES scores, this competition is purely a
kick-the-wheels
kind of outing. As amazing as Yu-Na is, it is not smart to have your season debut be the biggest competition there is (ie. the Olympics). Golden Spin is a chance for Yu-Na to test out her two new programs ("Send in the Clowns" for her SP, "Adios Nonino" for her FS) and get some feedback from the judges/critics/fans. There may be things that need to be changed or rearranged; only competition can shed that kind of light on those things.
No clue if she's going to nationals again or if this will be her only warm up before the Olympics, but she needs to feel as comfortable with these programs as possible before she goes to Sochi. Chances are the competition at Golden Spin will be ridiculously easy to get by. Supposedly Miki Ando also got an invite to skate at this event which would make things interesting...kind of. That leads us into...
Miki Ando Qualifies for Nationals...Fumie Suguri Does Not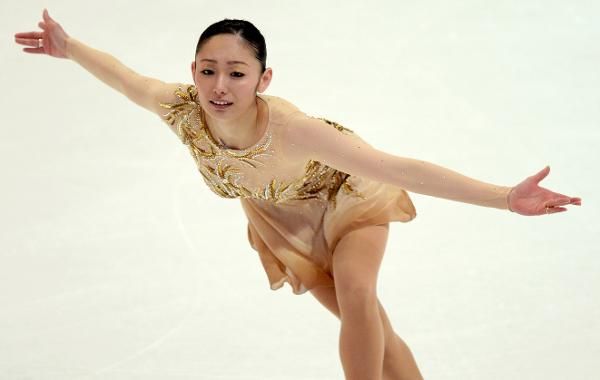 Best of luck Miki...you're definitely going to need it!
It was looking bleak for a minute for Miki Ando but thanks to a decent effort in her FS, she was able to finish 2nd at sectionals which qualifies her to compete at nationals next month. I think it's great that Miki is fighting so hard to make it to nationals but I am highly doubtful of her ability to compete with the likes of Mao Asada, Akiko Suzuki, Kanako Murakami or Satoko Miyahara at this point.
The
scores from this event
are very telling. Her SP elements were not clean: 3Lz(
<
)-2T and 1L(
<
); two level 3 spins, one level 2 spin and only level 2 for the step sequence. That added up to only 18.65 for TES and only 23.32 in PCS, which ranged from 5.70 to 6.00. Her SP score of
41.97
left her in
13th
place heading into the FS.
Miki was able to bounce back somewhat and win the FS, but the actual numbers don't inspire as much confidence as you'd think they would. True, she did complete 5 triples (lutz, loop, two sals (one in combination) and a 3T) but, overall, the numbers don't add up to enough to be competitive against the tops names in Japan. Her non-jump elements are extremely weak. Whereas the top names are getting level 3s and 4s, Miki had a level 1 spin and the rest were level 2s...plus the step sequence was a level 2 again. These things, in addition to the lack of technical content, will add up quite a bit. TES of 53.24 and 52.00 for PCS gave her a total of 105.24. Combined with her SP score gave her a competition score of
147.21
, which would have placed her
10th
at Skate America,
7th
at Skate Canada, and
8th
at last week's Cup of China...the weakest event of the GP series so far.
Japanese nationals will be highly competitive this year even more so than usual because spots to Sochi are on the line. The word is Miki will attend Golden Spin and compete against Yu-Na, but I can't imagine that being much of a competition between the two of them. Either way it gives Miki a shot at making something happen before nationals. I think it's great she'll be at nationals but given where she is now and where she'll need to be by that time, I'm a little worried for her.
As a side note,
Fumie Suguri
placed
11th
overall with a total score of
122.95
. She did not qualify for nationals again BUT I'm sure she'll be back next year, bless her heart...
Ta for now!