Now that the regular season is over, we have an accurate snapshot to base the second half of the season on. Of course things can and often do change once the year rolls over so nothing is set in stone. However, based on what we've seen so far and what we expect to see in the next few weeks, here are my power rankings for the top ten ladies:
10. Anna Pogorilaya (RUS)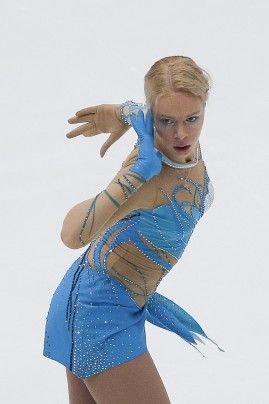 Last year as a junior Anna flew under the radar but still managed to pop up on the podium. This year she put her steely nerves, difficult jumps and great consistency on display and made her mark on the senior level by shocking everyone and winning Cup of China. I really like Anna's competitiveness and I think it will serve her well, especially in her highly competitive country. Anna does need to work on her personality on the ice as well as her presentation. Her jumps are very nice but at the senior level she is going to need more than that to get by the bigger names. Anna is a candidate for one of Russia's two spots to Sochi based on her technical abilities, but her PCS are not at the level they need to be to be competitive at the top. She's a solid top 3 threat at nationals this year, but whether or not she makes it to Sochi is still up in the air.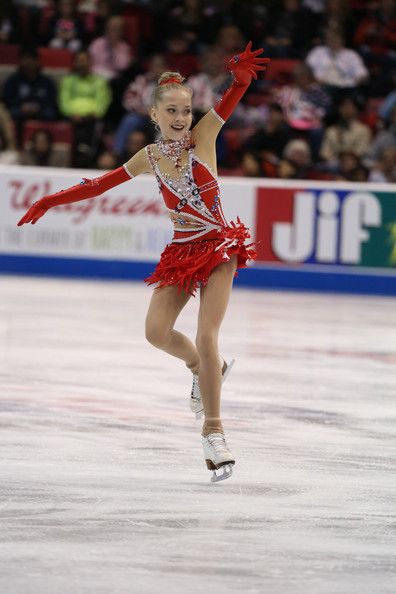 Elena was undefeated as a junior last year and she managed to carry that momentum over into her senior debut by medaling at both of her GPs and finishing 4th at the Final. Unlike nearly every other skater on the GP this year, Elena was able to skate without the pressure of the Sochi Olympics hanging over her head. She's too young to go but that didn't stop her from skating each competition like she was in the selection pool for one of those two spots. I love Elena's musicality and the way she interprets her music. You can see how much she loves what she's doing when she's out there. She's got all of the goods and then some to be great in this sport but she needs time to grow and mature. She'll likely medal at nationals this year and if she's sent back to junior worlds, I think she has a great shot at defending her title. I'm very excited to see how she will progress in the coming years...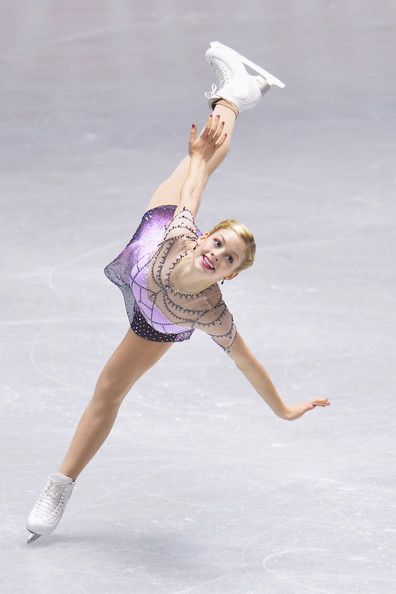 Gracie hasn't had a good season so far but it hasn't exactly been bad either. The move to Frank Carroll seems to have been a good move from a presentation standpoint. I'm still highly annoyed by her stiff knees and airplane arms but I do see an improvement in the way she presents herself. She's more present when she skates instead of blank faced and detached, plus she's slowed down and smoothed out her movements which makes her a lot easier to watch. Unfortunately, Gracie is still very much hit or miss with her jumps and that is worrisome. She's one of the most capable technicians in the field but she lacks confidence. Once the nerves kick in she tenses up or rushes and that's when the mistakes start. Criticism of both of her programs probably hasn't helped her confidence this season: painfully screechy violin music in the SP, lackluster/conceptually confusing FS...it's been a tough adjustment period for Gracie and it's not over yet. She will be debuting a new SP next month at nationals. That pressure along with all of the pressure that comes with the Olympic trials are sure to test whatever mental lessons she and Frank have worked on this season. The good news is Gracie will have to implode pretty spectacularly to miss the team. Even with her
meh
programs and unreliable jumps, she's still the second best scoring option for the US ladies which almost guarantees her a spot on the team.
7. Adelina Sotnikova (RUS)
This has been yet another up and down season for Adelina, just with better results. Her two silver medals and trip to the Final look great on paper, but the skating hasn't been that good. If there's one thing to be learned from her SP at the Final and her FS at Trophee Bompard it's that Adelina is a skater who can afford to
not
pull out all of the big tricks and yet still score very well. Her easier SP layout (3T-3T instead of 3Lz-3L) and easier FS (no 3-3 but six triples including a 2A-3T) both gave her high season's best scores. When Adelina is clean she earns a lot of +GOE and her PCS skyrocket, as they should. She's the only one of the Russian girls who can earn those 2nd tier PCS outside of Russia. Adelina's inconsistency (particularly with that freakin' 3F) is what holds her down. I think she should rely more on quality than quantity and go for technically easier but smarter jump layouts. Given her ability to score well and the success she's had on the GP despite her inconsistencies this season, I think Adelina is the best bet for that second spot on the Olympic team; however, competition in Russia is intense so if she wants it, she's going to have to fight for it.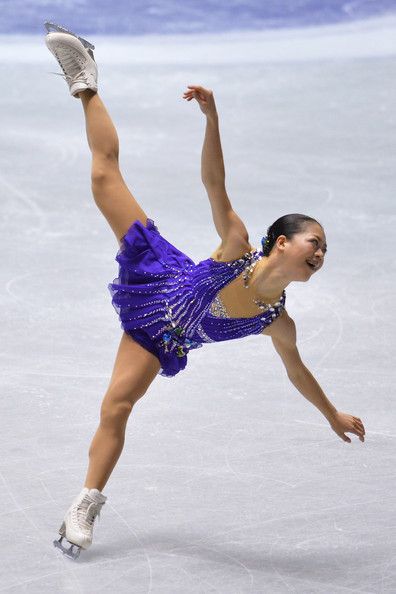 Akiko had a typical Akiko-like season including medals at both of her events. She missed out on the Final by only 2.69 points but would have qualified fifth overall based solely on her scores this season. We haven't seen Akiko since her not so great performances at NHK but I'm hoping missing the Final was a blessing in disguise. At 28 years old Akiko is ancient by figure skating standards. The way I see it some rest before this final push of her career could be a really good thing. Nationals will be very competitive and she'll need to deliver to secure her spot to Sochi, so the rest should do her good. Akiko is still Japan's #2 lady when it comes to scoring potential so I think it would be silly to leave her off of the team. More than that I feel as though Akiko has truly earned this trip to Sochi over the last four seasons and she deserves to go. As long as she can stay focused (and skate a clean SP) Akiko should be in good shape to place well at nationals and secure a spot on the Olympic team.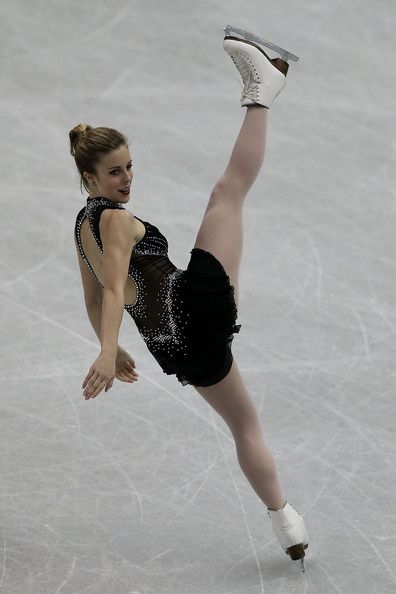 Ashley made good on her promise to up her technical content by adding a 3-3. She went for the 3F-3T in every program. Her stats: attempted (6 of 6), full credit (4 of 6),
<
(2 of 6). Kudos Miss Swagner, kudos. Ashley had another successful season on the GP medaling at each of her events and the Final. Overall, she was stronger this season than she was last season; however, there's been a slight drop off in her positioning in the standings thanks to the emergence of Julia Lipnitskaya who has somewhat bumped Ashley out of that potential podium spoiler position. At the Final, Ashley took herself out of it in the FS; her mistakes cost her around 8 points in TES alone. She had the edge in PCS and would have won if she'd skated better. I don't feel as though Ashley has peaked yet this season which is a great thing. I'm positive her ticket to Sochi is stamped. She is the only consistent and reliable competitor the US has had in years so even if by chance she has an off night at nationals, Ashley needs to be on that team. Once in Sochi it will be up to Ashley to deliver if she wants to make a run at the podium. I'm not as convinced as I was earlier in the season that a podium finish could be in the cards for her...then again, you never know.
4. Julia Lipnitskaya (RUS)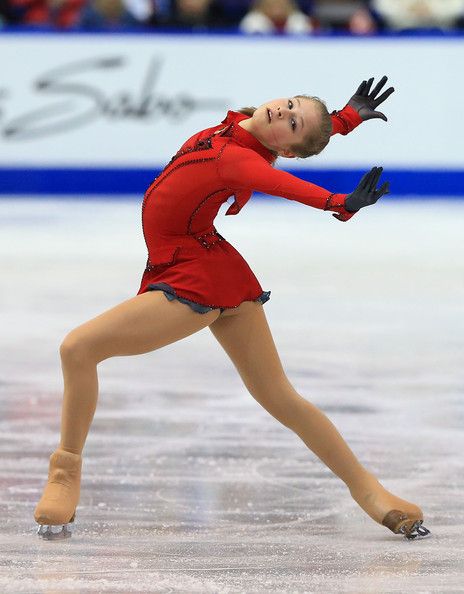 Julia had a good debut season last year but it was clear she wasn't really 100%. This year, however, she was back to
beast mode
, as I call it. Julia's consistency returned and she slayed the competition, winning everything but the Final, where she placed second. Over the summer Julia wised up and dumped Morosov as a choreographer. Since then her skating has really improved. Last year Julia skated as though she was barely aware any music was playing; this year I see more connection to the music and that's largely due to her better choreography. Though Julia has improved, I wouldn't put her on the same level with the veterans...not yet. She has maturity and presentation but it's not at the same level as the top skaters. Julia is Russia's best bet for a top placement in Sochi and I'm sure she will win nationals and get one of those two spots on the team. I think Julia has a great shot at a top 5 placement at the Olympics
on her own merit
, and I'm hoping the judges will allow her to do it on her own.
3. Carolina Kostner (ITA)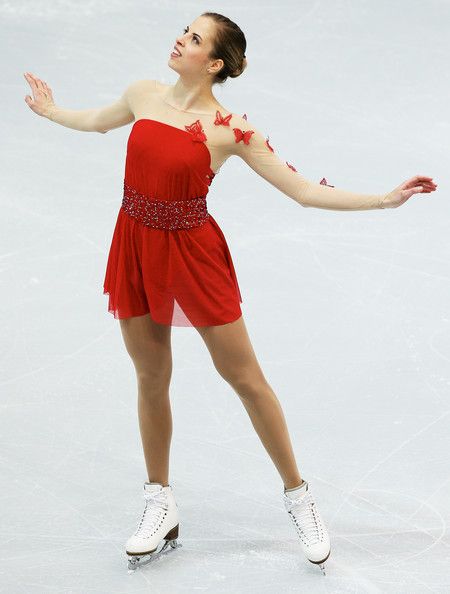 Carolina has struggled to get her feet under her this season and, I have to admit, I'm a little worried for her. She has had meltdowns of epic proportions at the Olympics on two separate occasions so I'm hoping demons of the past aren't rearing their ugly heads again. It took me a minute to warm up to her "Humoresque" SP but I have and I think it's lovely now. Her "Scheherazade" FS is still a big ol'
FAIL
and I sincerely hope she dumps it and returns to "Bolero". Cup of China was a disaster for Carolina but she bounced back at Cup of Russia. In my opinion, she was cheated out of a gold medal there. Julia's over-inflated PCS in both segments of the competition cost Carolina gold and a trip to the Final, though in hindsight I think missing the Final was good for her. Like Akiko, Carolina is no spring chicken at 26 years old, and recent news of her
withdrawal from the Italian national championships
due to back pain speaks to that. The extra time off will be good for her. Even though I'm worried for Carolina the fact of the matter is she is still one of the top names in the sport and still a medal favorite despite her struggles this season. Her ticket to Sochi is guaranteed but I do hope she's able to compete at Europeans to shake out any kinks before the big event.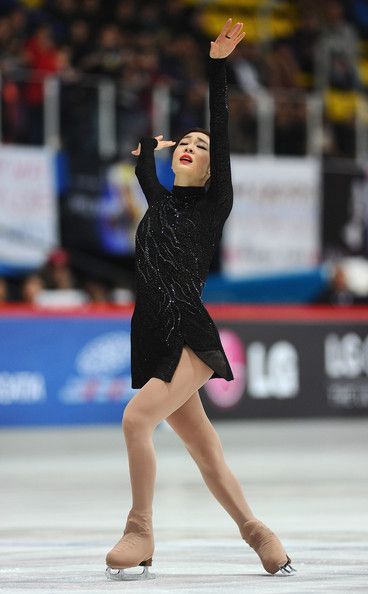 It would be easy to rank Yu-Na as #1 here but due to her limited time on competitive ice this season, I think a very close #2 is fair. Yu-Na wasn't spectacular at Golden Spin but she proved she's in competitive shape after her injury, and that's all anyone was worried about anyway. Yu-Na is coming into the second half of the season as if it's the beginning of the season which is a disadvantage for her. Most people are cruising at this point, having built their stamina and settled into their programs during the course of the season. Yu-Na is just getting started BUT we've seen this from her before, just last year: she participated in one minor competition and then nationals before going to worlds...and we all know what happened there. Worlds and the Olympics are two very different competitions but Yu-Na is a true competitor and a very consistent one at that which means I worry about her a lot less than I would about someone else in her position. Most feel Yu-Na winning in Sochi is a sure thing, but to that I offer that old adage, "Ice is slippery." It won't be a cakewalk for Yu-Na but I do think she's up to the challenge. They always say defending a title is much harder than winning it, but if I had to bet on someone to defend an Olympic title, I'd pick Yu-Na.

1. Mao Asada (JPN)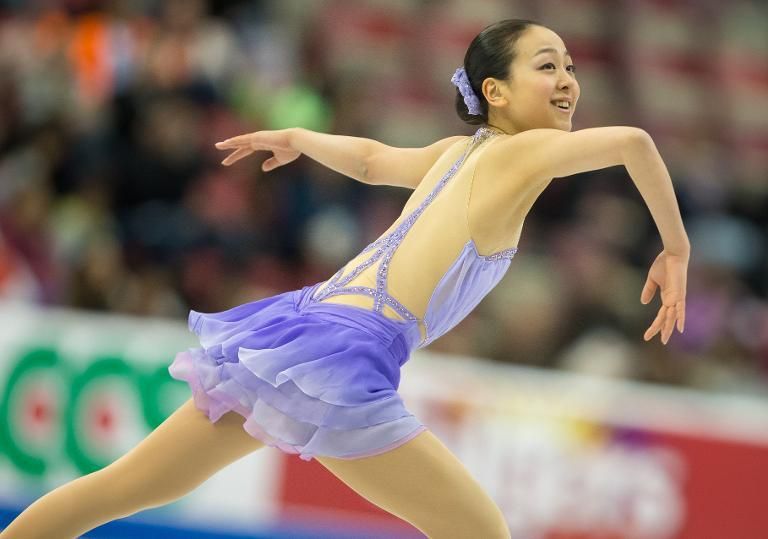 Mao ranks #1 for me so far this season because she is undefeated thus far. She was undefeated last year on the GP as well but, had I done rankings, I wouldn't have ranked her first due to her poor technical showings. Mao won several of her GP medals last year based solely on her PCS or her reputation; this year, Mao is winning based on those things BUT she's backing it all up with the technical goods to match. She's gone for the 3A in every single program and while her success rate is more or less 50/50, it's a calculated risk that seems to be paying off for her. In addition to that Mao has landed at least 5 triple jumps in every single FS, her spins look faster, her programs are strong, and there's just a different aura around her this season. As I've said it seems like she's preparing to peak in Sochi and put forth a much better effort for gold there than she did in Vancouver. Mao will undoubtedly win nationals, make the team, and head to Sochi as a co-favorite for the gold medal with Yu-Na Kim. I'll be honest, in Vancouver I felt Mao's chances of winning were slim to none, even if she'd skated perfectly...there just wasn't enough substance in her skating back then. I feel like her chances at gold are much better this time around but she'll have to be the best she's ever been if she wants to add Olympic champion to her resume.
Those are my rankings heading into this second half of the 2013-2014 season. What do you think? Did I forget someone? Make sure to let me know!