We saw some of the top skaters from each discipline take the ice to battle in the team event. There weren't any surprises in the overall standings but there was a rather large shift that took place in the ladies event...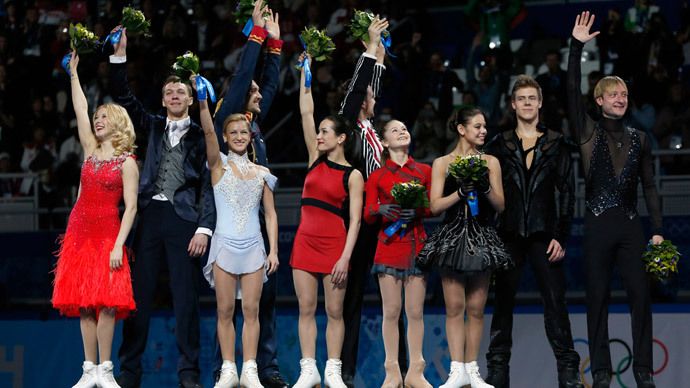 The Russians reigned supreme
The final team results:

The final results:
Julia Lipnitskaya (RUS): 72.90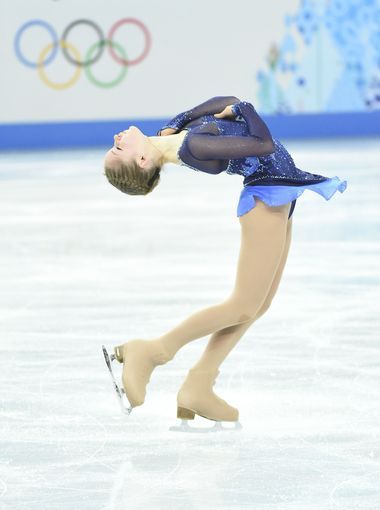 Russia's official star of the Games
I wondered briefly whether or not the pressure of skating on home ice amid deafening cheering would shake Julia's steely nerves but then I remembered that BEAST MODE Julia is unaffected by trivial matters such as pressure or expectation. Pfft! Trifles. This girl is a skating machine and she cranked out yet another clean and easy SP to the delight of the raucous Russian crowd. I figured over-scoring would be a trend at these Olympics and I was right. I don't disagree with her placement but I do think her score was too high. Julia placed first in the segment earning Team Russia 10 points.
Carolina Kostner (ITA): 70.84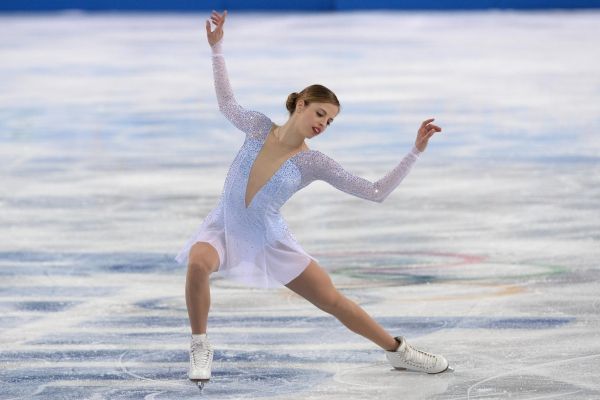 Does she have another one like this in her?
It was great to see Carolina come out and deliver this program so well. The 3-3 was very nice and everything else flowed so well. This program is perfect for her and she really cast a beautiful spell on the audience throughout her performance. I truly hope she has another one like this in her for the individual event. Carolina's second place finish earned Italy 9 points and was pivotal in helping them secure a spot in the FS.
Mao Asada (JPN): 64.07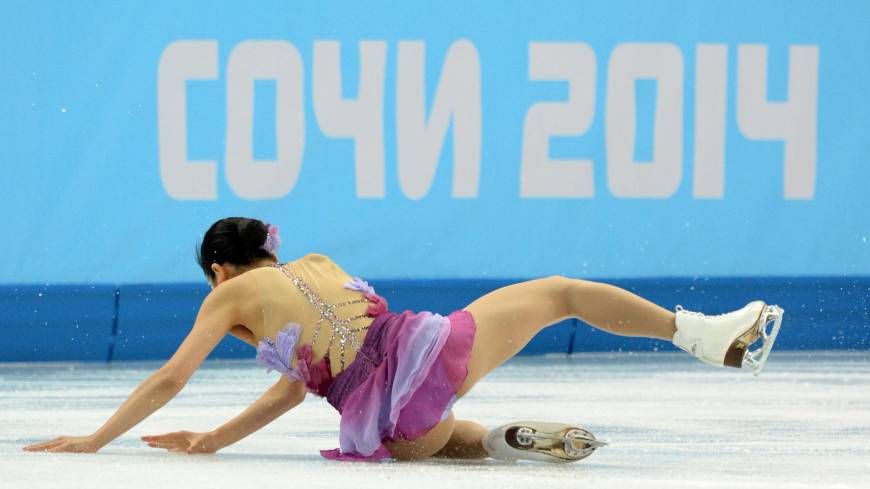 Get it out of your system now...
This was not the kind of Olympic SP Mao wanted to have but if she had to have it, it was much better that she had it here in the team event instead of in the individual event. Mao opened her program with the 3A but wasn't able to complete the rotation and went down. She got hit with
<<
as well as straight -3s in GOE and ended up scoring only 1.80 points total for the element. The rest of the jumps were clean but she did lose levels on her non-jump elements, receiving level 3s on her combination spin and step sequence which usually receive level 4s. Even with the errors Mao placed 3rd overall and contributed 8 points to Team Japan. Hopefully she's saving that perfect performance for the individual event...hopefully.
Ashley Wagner (USA): 63.10
New meme alert!
Ashley needed to put forth a solid effort to redeem herself after the trainwreck that was nationals. For the most part she did it. She went for the 3F-3T though the 3T got dinged (
<
), everything else was clean. I expected her to score somewhere around 65+ so to see a 63.10 was a bit of a shock for me...and for her too. In addition to her scandalized face, she looked at Rafael and said, "Bullshit." I have to agree. Her PCS seemed quite low to me considering the program and performance. I do wonder if her anti-anti-gay sentiments are coming back to bite her in the form of lower scores. Whatever the case, Ashley's shocked expression is sure to be seen for many months to come in the form of
various
hilarious
internet
memes
. Ashley's fourth place finish gave Team USA 7 points and helped secure them a place in the FS.
Kaetlyn Osmond (CAN): 62.54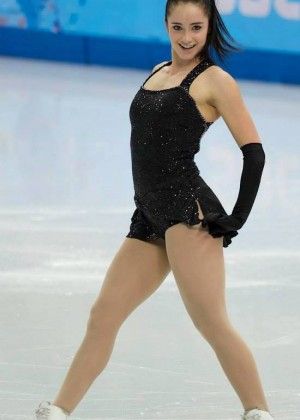 Werk it!
No one knew what to expect from Kaetlyn coming into Sochi. She did well at nationals but skating at nationals and the Olympics are two very different things. Luckily, Kaetlyn came to play in the SP, turning in one of the better performances of the night. She hit all of her jumps cleanly (even though some of them looked a little tilted) and performed with energy and spark, though not as much as I've seen from her in the past. It was a fun performance but it was a little more restrained than I'm used to seeing from Kaetlyn. Regardless, she got through it and put up a very good score that kept her in the top 5 and earned Team Canada 6 points.
The final results:

Julia Lipnitskaya (RUS): 141.51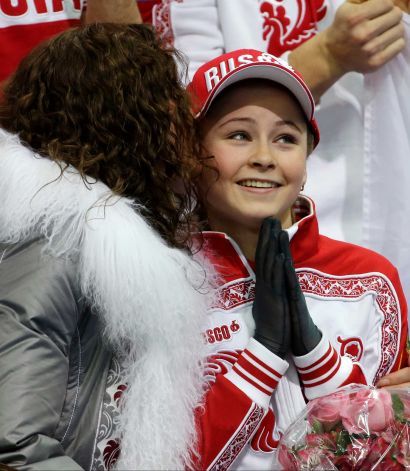 Things just got very interesting...
Again,
BEAST MODE
. There's just nothing else to say...the girl is a rock. Lots of +GOE on everything except her second 3Lz(
e
) but it didn't make much of a difference. Everything was secure and easy, no visible mistakes...she delivered yet again
BUT
I just can't get behind these mega-inflated scores. Julia received almost 70 points in PCS. The only people capable of scores that high are Yu-Na, Mao and Carolina. If Julia delivers in the SP in the individual event her PCS will go up again...and if she hits her FS cleanly I'm sure she'll see her PCS skyrocket past the 70 point mark. Mao would have to be perfect to break 70; Carolina can break 70 but her TES can't match up; Yu-Na will break 70 in PCS but she can't afford a major mistake. Julia has a higher base value and she is pulling down +2s and +3s on nearly every element. Add her consistency to that and it equals major pressure on Yu-Na to deliver without error. This ladies event is going to be ridiculous. Anyhoo, Julia added another 10 points to Team Russia which had already secured the gold medal by this point.
Gracie Gold (USA): 129.38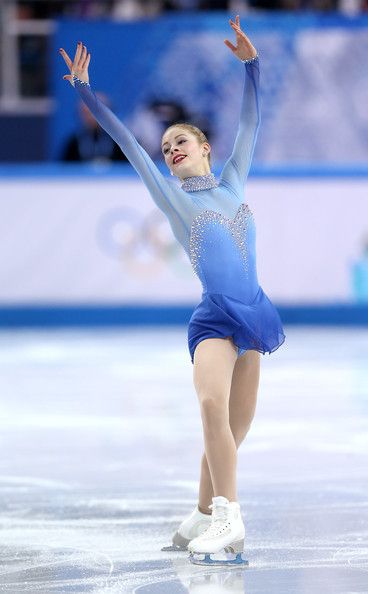 Great job Miss Gold!
Gracie should be basking in glow of turning in a wonderful performance at one of the biggest events of her life, but again she's being overshadowed by a bigger story...this time it's Julia. I do think Gracie was great here. She looked a little tight in her opening 3Lz-3T but she got through all 7-triples without any visible errors (
e
on the 3F). Some of the landings weren't as easy as they could have been but she surprised me again by skating so well. It looks like Gracie is really learning to control her nerves and just skate. Her 129+ score was excellent but next to the 141+ of Julia, it looks like small beans. Julia was significantly higher in PCS (nearly 8 points, which I do not agree with) and that's what made the biggest difference. Judging by the scoring trend in these first two segments, Gracie doesn't have a shot at gold but she may be able to sneak in for bronze if she skates well. She added 9 points to Team USA and helped secure the bronze medal.
Valentina Marchei (ITA): 112.51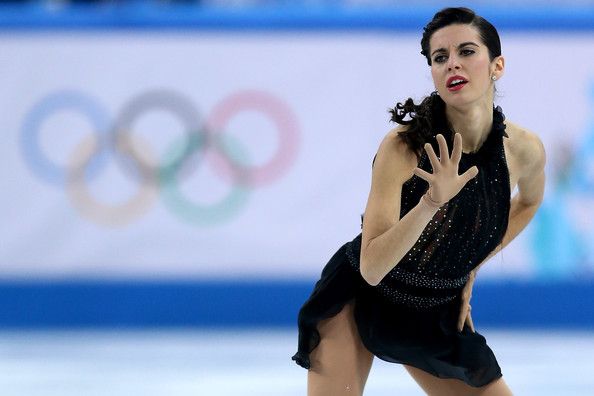 Fierceness!
It was really wonderful to see Valentina put out such a great performance of this program. There wasn't nearly enough content to catch up to Gracie or Julia, but from a choreography, interpretation and performance standpoint, Valentina was superior to both. She interprets "Nyah" so well. I love the intensity and fire she brings to her performance and I was thrilled to see her get through the jumps without any major mistakes. An
e
call and
<
lost her some points but overall this was a personal victory for Valentina to skate so well on Olympic ice.
Bellissimo!
Valentina's 8 points for Italy helped to give them 4th place ahead of Japan.
Akiko Suzuki (JPN): 112.33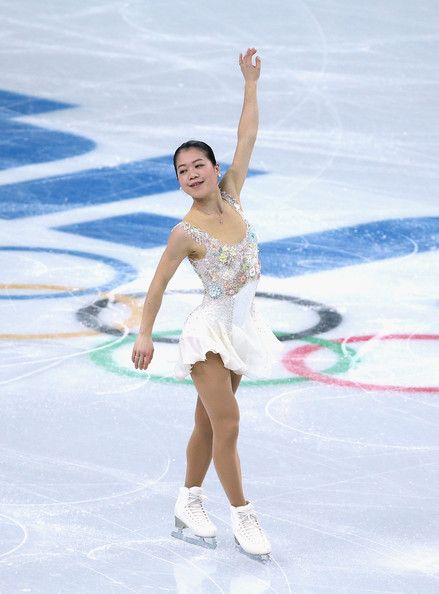 Just a warm up...
Like Mao, this was a program that Akiko needed to get out of her system. No major visible errors but this was a very poor performance from a technical standpoint. One
<
triple, two
<
doubles, one
<<
triple and an
e
call lost her a boatload of points here. She looked a little nervous; there was a lot of hesitation before going up into her jumps and I think that caused her to tighten up. Hopefully with this nervous performance out of the way Akiko will be able to go out in the individual event, relax, and just skate. Superficial comment of the day: her dress was absolutely gorgeous. The program earned 7 points for Team Japan.
Kaetlyn Osmond (CAN): 110.73
Save your best for last
Kaetlyn started off pretty well before going down hard on her 3Lz. Other than one other doubled triple jump, the program was okay. It wasn't her best but, like I said for everyone who didn't have their best performance in this team event, I think it's better that she saves her best for the individual event. She earned 6 points for Team Canada but silver was pretty much guranteed at that point. No need to waste your best when it isn't going to make a difference anyway. With any luck Kaetlyn will have her clean performance next week when she needs it most.
I'm still on the fence about the team event. I do think it was nice for some skaters to use this as a warm up but at the same time, for the skaters who gave great performances, the question becomes do they have another excellent performance left in the tank for the individual event? I guess we'll find out. The ladies individual event begins February 19th.
What do you think about Julia's scores? Are they fair? Too high? Too low? Make sure you answer the poll!