It's almost time! It has been a long summer full of speculation, rumors and rehashing (as it always is) but the light at the end of the tunnel is rapidly approaching: the 2014-2015 season is upon us! The top names of the last era are gone and as much as I'll miss them, I am super excited to see what this new crop of post-Sochi ladies can do. Here's my speculation-filled preview of what the top ladies have in store for us this season.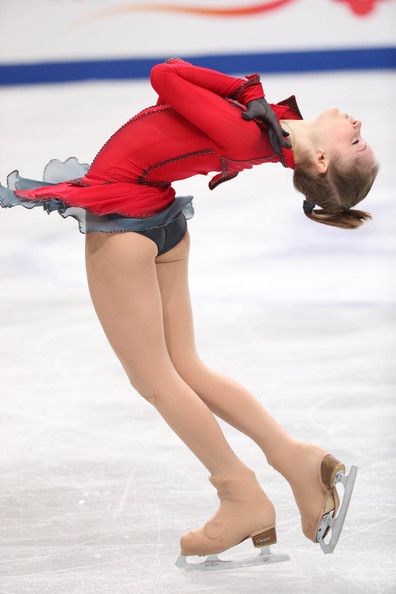 Can she win it all this year?
Julia comes into the season as the main one to beat. She had a long but extremely successful run last year and is definitely a favorite to win all of the major titles this season. Unfortunately, we haven't seen much from Julia in the off-season. She withdrew from Japan Open citing sickness and boot problems. We saw Julia's consistency take a small hit towards the end of last season so it will be interesting to see if a rested and refreshed Julia can get back into
BEAST MODE
and resume slaying the competition. As the only world medalist competing this year, the target is squarely on her back. We'll have to see how she handles the pressure of being the official top dog.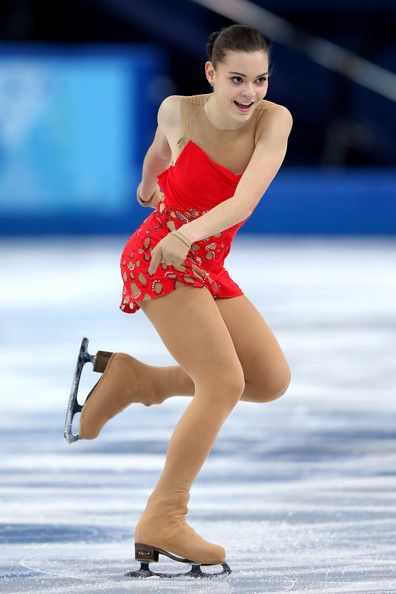 Is she coming back?
We saw Adelina's performance from the Russian test skates a couple of weeks ago, but she hasn't participated in any competitions. She pulled out of the Russian Cup event at the beginning of the month citing an ankle injury and, like Julia, we haven't heard much of anything about her condition since. Adelina is still slated to compete at Rostelecom Cup (4th event) and NHK Trophy (last event) so, as of now, we're assuming she'll be there. She has stated that she wants to continue to compete and win more titles. Given the controversy surrounding her Olympic win, I think winning a few titles is exactly what Adelina needs to silence her haters and validate her place in skating history.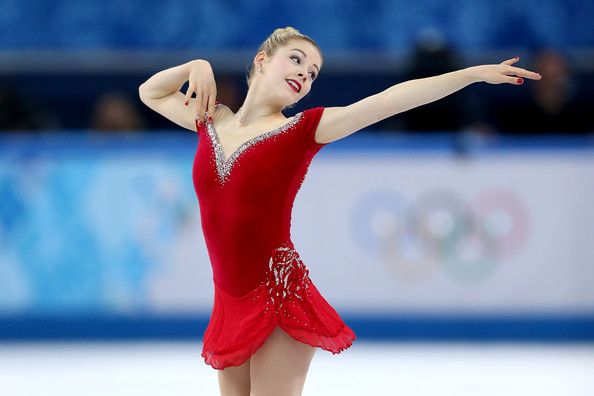 Can she maintain her position as the US #1?
Gracie comes into this season as the #1 US skater but no one seems to be sure whether or not she will be able to maintain her position this year. Her one off-season competition was a bit of a disappointment. Gracie finished 3rd behind two lower ranked skaters which caused many people to panic. There are other skaters who are gunning for her spot in the top 5 which means Gracie will need to be on her game this season. As a top veteran she'll have the benefit of higher PCS but unless she can deliver on the technical side, she is in danger of being passed up by a technically stronger skater. Gracie's presentation is solid...now she needs to focus on nailing the jumps.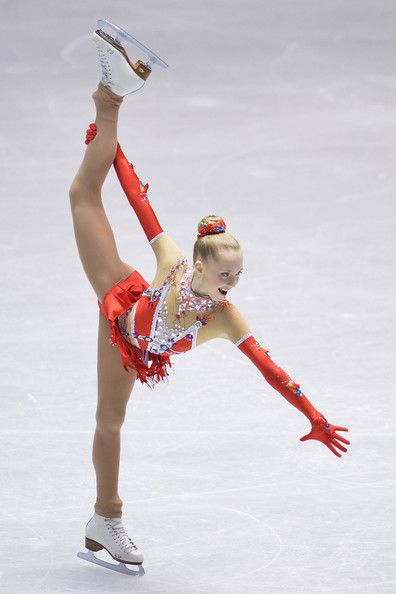 Can she challenge for the top spot?
Elena made her mark on the senior level last year and is coming into her sophomore Grand Prix season as one of the gold medal favorites. Her performance at Japan Open served notice to all of the veterans that she's not playing around. Her two 3-3s and all level 4 elements in addition to her overall consistency and magnetic performance abilities make Elena a major threat this year. She is going the more mature route with her programs in an effort to shed that "little girl" image and prove she's capable of competing with and beating the top names. If she continues to throw down the way she did in Japan, Elena could end up being the one to beat this season.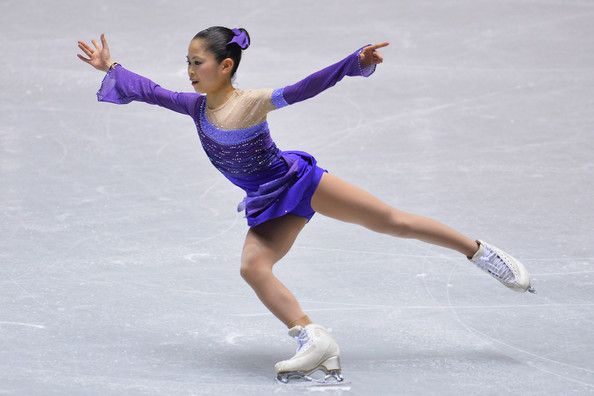 Will she break into the top ranks?
Now that Mao and Akiko are gone, Satoko has emerged as the top lady in Japan. Her performance at Japan Open was clean and inspired, and proved that she has what it takes to compete against the Russians and the rest of the top ladies in the world. Satoko has the content and technique as well as the consistency to be a top skater in the field. She doesn't skate as big as some of the other front-runners but it will be impossible to ignore her if she skates the way she did in Japan. Satoko doesn't have as much senior level experience as some of the other top competitors but if she is able to deliver, I don't doubt she'll move up in the ranks.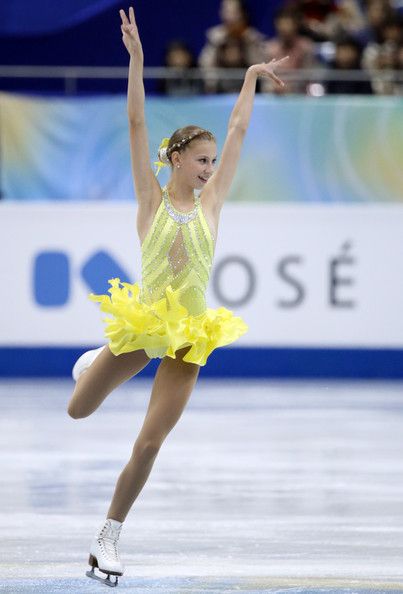 Will she be the new US #1?
Polina had a good debut at the US International Classic earlier this summer. Her win there has a lot of people thinking that she will be the US lady to watch this season. Polina seems to have that determination and grit Gracie sometimes lacks, as well as the difficult content that Ashley lacks. Even though this is Polina's debut on the Grand Prix she is coming in with a large amount of senior experience behind her. She is on the judges' radar which means they will likely give her the higher scores she needs to move up if she is able to deliver at her events.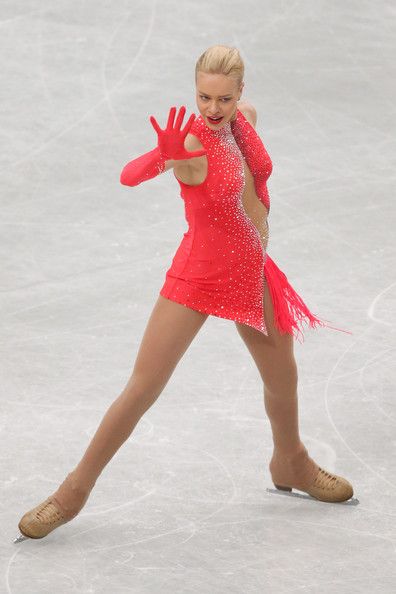 Can she move into the Russian top 3?
Anna is coming into this season as the 4th place finisher at worlds which is a major accomplishment for a sophomore. Anna's technical content has never been an issue for her: she's got the difficult jumps and can max the levels on her other elements. The main thing she needs to work on this season is her presentation. Anna has more mature programs this year but she is still lacking polish throughout her skating. With her technical content she will always be a medal threat; but if she wants to be at the top, she needs to work on smoothing out her movements and cleaning up her presentation overall.
Elizaveta Tuktamysheva (RUS)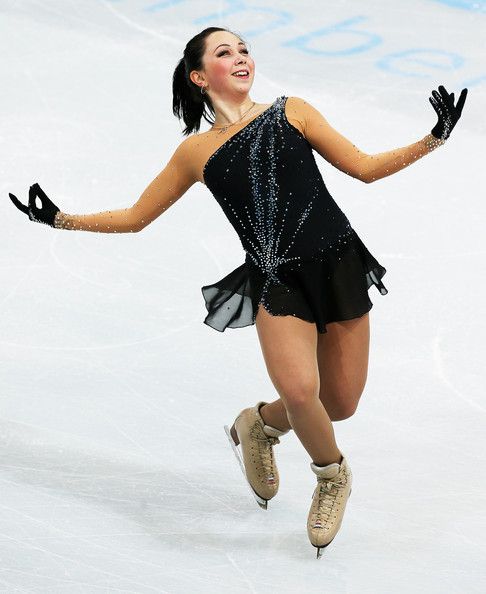 Can she re-establish herself as a top competitor?
Figure skating is all about momentum and if anyone has been generating a ton of momentum during the off-season, it's Liza T. She competed at two Senior B events (Nebelhorn and Finlandia) and won both with a total score of 190+, which is a huge step up from last year's season high of 176.75. Her new programs fit her style perfectly and she is much more confident which is helping her consistency tremendously. Liza T isn't in the top 3 Russian ladies right now which means she'll have to fight extra hard to get back into the standings. If she can maintain her confidence and consistency in her Grand Prix events, there's a good chance she could become a gold medal threat again.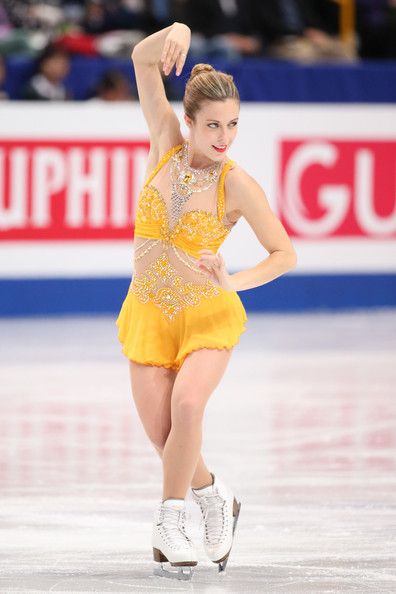 Can she remain competitive with the younger girls?
Ashley's debut at Japan Open was not the way she wanted to start off this season. Since the Grand Prix Final last year, Ashley's skating (and scores) have been declining. She put forth solid efforts in Sochi and at worlds, but it wasn't enough to move her back into the top 5. This post-Sochi field is stacked with teenagers armed with 3-3s and difficult elements. Ashley is going to have to step up her game big time if she wants to remain a podium contender. She is a fighter which means she can get herself back to the top, but it is going to take strong consistent skating and that 3F-3T is a must.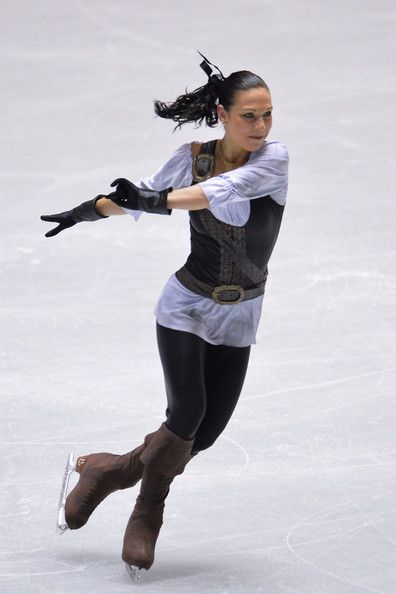 Can she be a medal contender again?
Alena is another Russian skater who appears to be working her way back into the medal mix. She competed at Nebelhorn this summer and placed 2nd with two strong performances. The ladies field is saturated with Russian skaters but Alena proved that she can still be competitive when she skates well. Her speed and over-the-top personality make her a stand out competitor when she's
on
, but she can be hot and cold. In order to get back in the judges' good graces, Alena can't afford to have a bad day; she needs to be
on
100% and prove to the judges she deserves to be back at the top.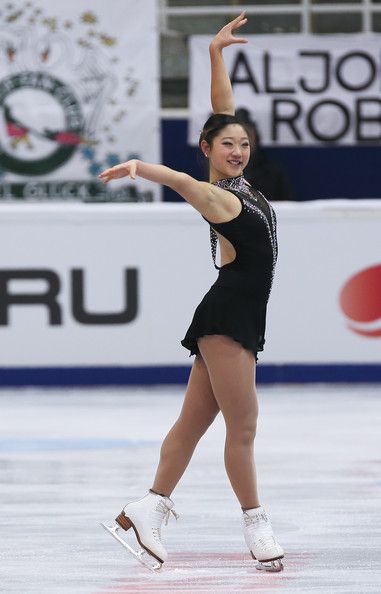 Has she finally found the formula for success?
Mirai made a coaching change over the summer it appears to be paying off for her. Even though her performance at Japan Open was riddled with under-rotation calls, we saw a renewed sense of fight and determination from her. Mirai's programs are stronger, she's skating with more speed, and she's going for the difficult content. This newer more aggressive Mirai is a big step up but if she can't rotate the jumps, she won't be any better off than in the past. Clean jumps and strong/inspired performances are what Mirai needs to move up in the standings.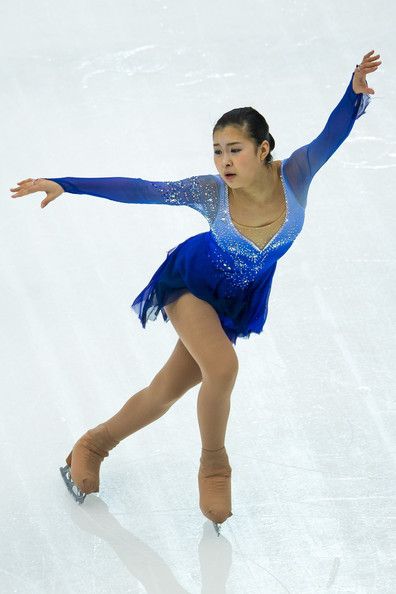 Can she help keep Japan in the standings?
There was a rumor prior to Sochi that Kanako did not want to compete past 2013-2014. She's back this season but I can't tell if she really wants to be back. Japan isn't the powerhouse it used to be. There is talent coming up in the junior ranks but aside from Satoko, Kanako is the only other elite skater Japan has right now. It remains to be seen if Kanako is still competing because she has the drive and
wants
to compete, or because the Japanese Skating Federation needs her to stay in until the junior skaters make the jump to seniors.
The season is shaping up to be a very interesting one. There are so many story lines this season and I can't wait to see how they will turn out.
The first Grand Prix event of the season is right around the corner!
Skate America
starts on Friday (October 24); however, the ladies don't take the ice until Saturday afternoon. The headliners are
Gracie Gold (USA)
,
Elena Radionova (RUS)
and
Elizaveta Tuktamysheva (RUS)
. We'll also see the season debut of
Mirai Nagasu (USA), Samantha Cesario (USA), So Youn Park (KOR), Mae Berenice Meite (FRA), Joshi Helgesson (SWE), Haruka Imai (JPN), Elene Gedevanishvilli (GEO), Brooklee Han (AUS)
and
Natalia Popova (UKR)
.
This is going to be a great season opener.
Who do you think will win Skate America this year?
Make sure you vote in the poll!
Follow me on Twitter (
@NakedIceBlog
). I'll definitely be tweeting live during the ladies' events...and probably some of the other disciplines too. Ta for now!