Nationals are right around the corner! The senior ladies will take the ice for their SP in less than a week! There have been plenty of story lines in US skating this year but it always comes down to who does what at nationals. I'll take a look at where the top competitors stand coming in and give them a bottom line for these championships.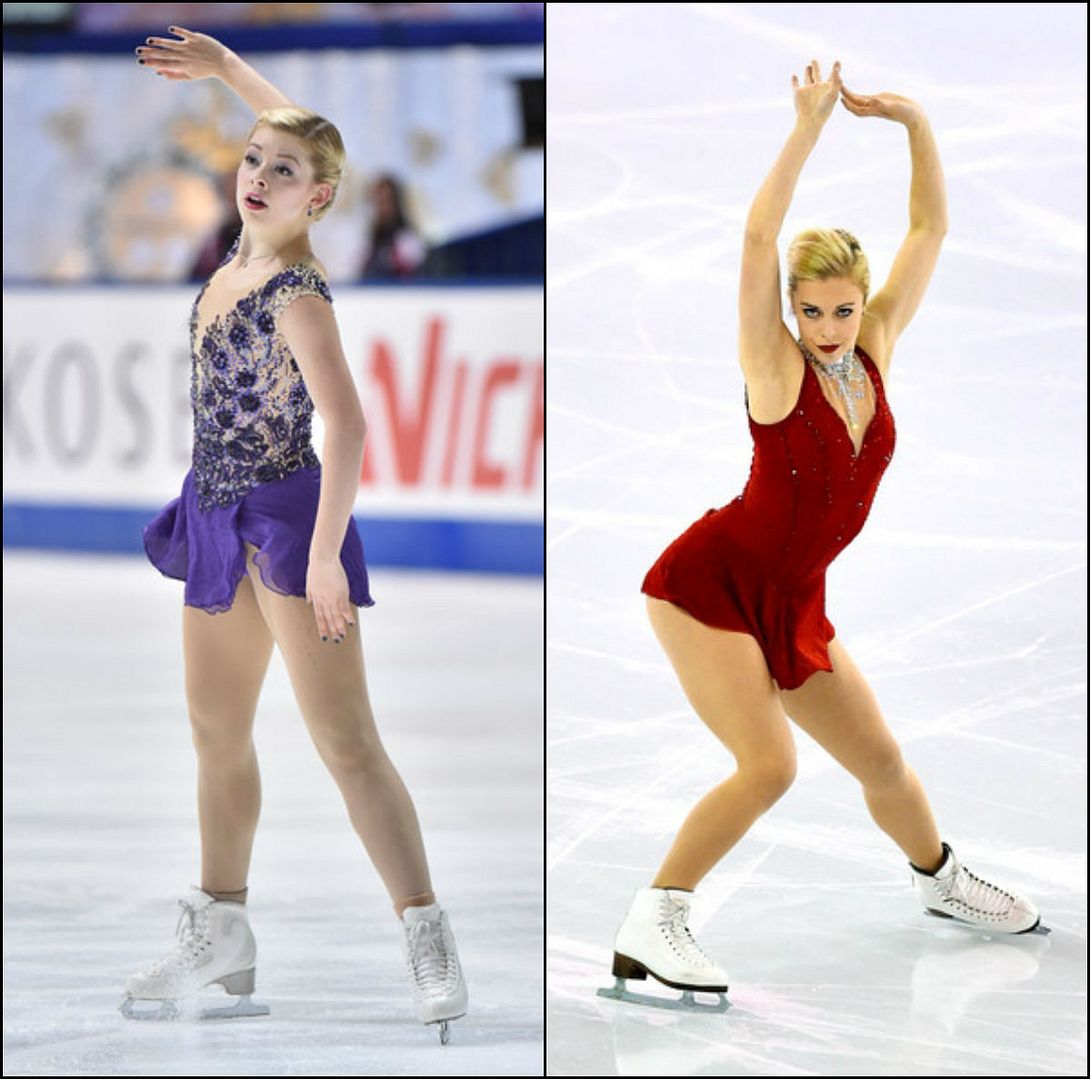 Battle of the Blondes!
Don't defend...attack!
Coming In:
Gracie is coming in as the defending national champion. It's never easy to defend a title but that is what Gracie will have to do this year. According to her teleconference, she has healed from her stress fracture and is ready to go. Gracie has the content as well as the green light from the judges to run away with this title, but she has got to deliver. That's been somewhat of an issue for her this season. Controlling her nerves will be her real test. Gracie has the title which means everyone is gunning for her. It will be a lot of pressure to deal with, but she can't back off like she did at NHK Trophy. If Gracie wants to be a two-time champion, she's going to have to step up and take it.
Bottom Line: Control the nerves and find that killer instinct.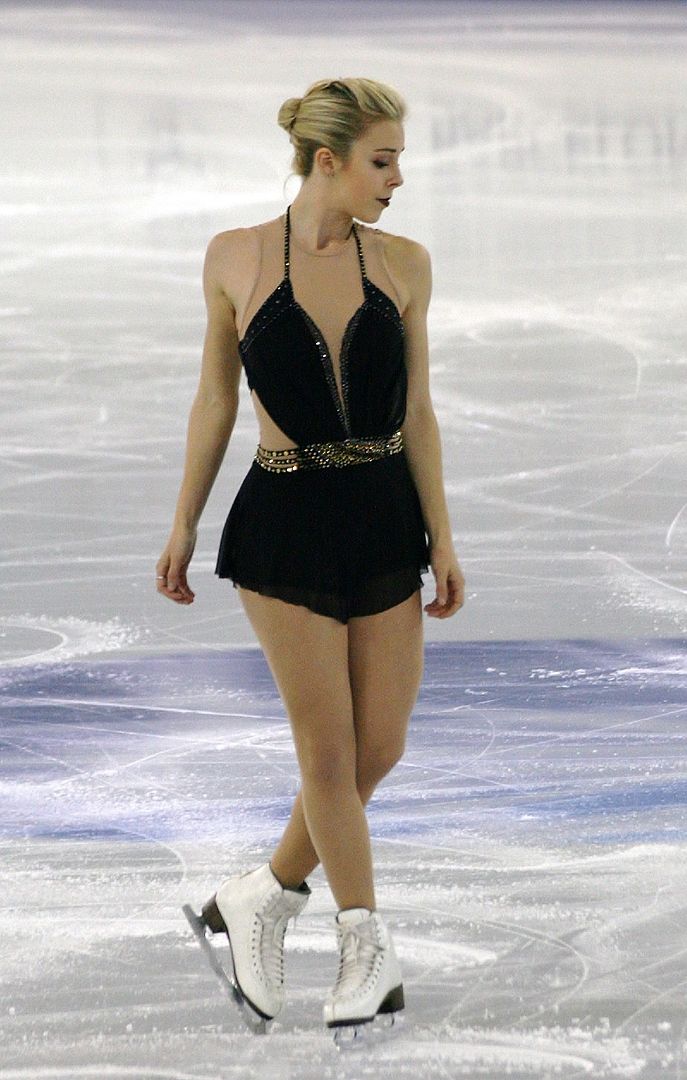 Paging Diva Wagner...
Coming In:
Ashley seems to have shaken off all of the bad vibes from last year. More importantly she has done a great job proving that she can still medal internationally. However, Ashley hasn't been that impressive this year. She managed to have some strong results but her skating hasn't been as solid as we're used to seeing. Winning bronze at the Grand Prix Final has provided Ashley with a major boost coming into nationals. Her performance in the FS was proof that she is capable of doing enough to challenge for the top. Now she'll have to prove that she can deliver that kind of content when the pressure is on.
Bottom Line:
Bring Diva Wagner circa 2012 out to play...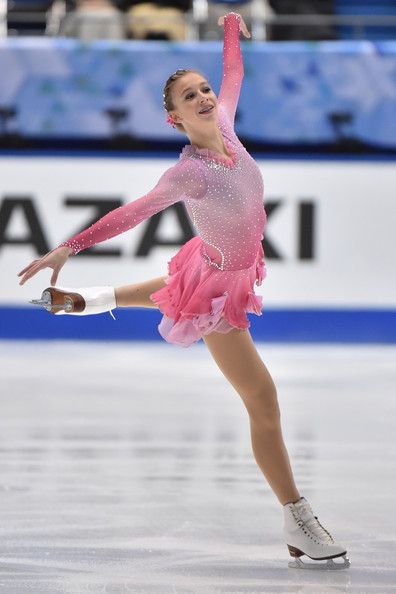 Time for some redemption
Coming In:
Polina didn't have the kind of debut everyone was expecting from her but she can redeem herself at nationals. The biggest test for her will be getting through the SP without a mistake. She did not manage that on the GP this season and it's the main reason she was unable to finish with better results. Polina has been a much stronger FS skater this season and that's great, but in order to have a shot at the top spots, she has to be in a good position after the SP. She's the reigning US silver medalist which means she'll likely get a scoring boost from the judges. BUT in order to capitalize on that advantage, she has to skate well.
Bottom Line:
Get past those SP jitters and (finally) nail that program.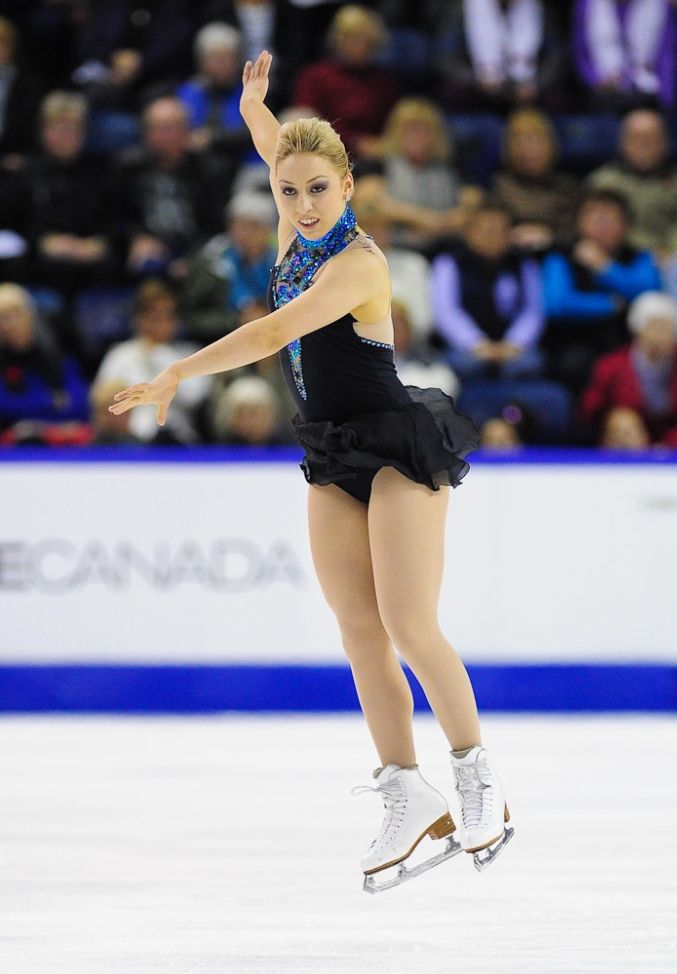 Let the jumps fly!
Coming In:
Next to Ashley and Gracie, Courtney had the strongest season on the GP (4th at both events). Courtney has the technical firepower to challenge for a spot on the podium. Her issues this season have been a lack of focus and a lack of attack on her harder elements. She has a huge 3F-3T but often backs off of the second jump which ends up costing her precious points. Courtney isn't the strongest when it comes to PCS which means her TES is her bread and butter. Her jumps are massive and get great GOE when she lands them. She's been strong in the FS this season and she has the ability to put up big numbers in the SP as well. If she can put it all together, I think Courtney has a great shot at that 3rd spot.
Bottom Line:
Attack every jump and stay focused.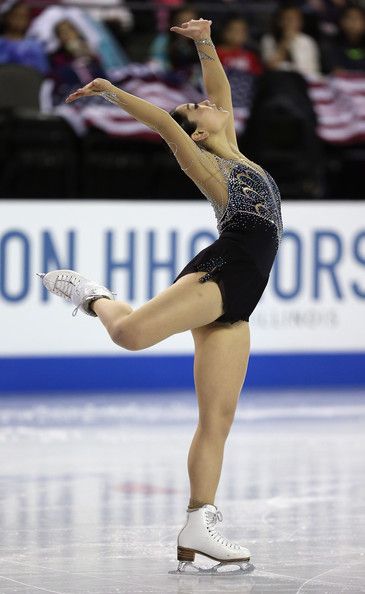 Still a wildcard
Coming In:
Mirai has shown improvement across the board in her skating this season. She successfully reintroduced the salchow to her arsenal, attacked her programs, went for harder content and stood up on everything. Unfortunately, the one aspect of her skating she has not managed to improve is her under-rotating. Despite her strong performances her results are no better than last season due to multiple under-rotation calls at both events. As always, Mirai is the wildcard this year. If she rotates her jumps, she could place in the top 3; if she doesn't, she may find herself out of the top 5.
Bottom Line:
Keep that same attack and determination...and rotate those damn jumps!
Can she finally get to the podium?
Coming In:
Samantha had a so-so season overall, placing 4th and 7th at her GP events. She increased her technical content by going for the elusive 3F-3L combination in the SP and a 3-3 sequence in the FS. There are several areas of Samantha's skating that need work (speed, transitions, spins, etc.) and she's not the best jumper. She's not a chronic under-rotater (mostly on her combination jumps) but her lutz edge has been a problem this season. Even with her issues, Samantha should not be counted out. She knows how to take command of the ice and her consistency and determination could be enough to finally get her to the podium this year.
Bottom Line:
Hit the big elements and
sell, sell, sell
the programs.
Potential Spoiler Alert...
There are plenty of other skaters we'll see at nationals this year, and a few of them have the potential to be podium spoilers. My eye is on these two:
Karen Chen
will debut on the senior level this year. She placed 2nd and 3rd at her JGP events this year and
just
missed the Final. Karen has wonderful speed, great jumps, beautiful spins and an engaging on-ice personality. For the past two years she's been the only US skater on the JGP who can compete with the Russians not only in TES but also PCS. Strong performances from Karen could throw a wrench in the standings...
Reigning junior national champion
Amber Glenn
is also debuting on the senior level this year. She placed 3rd and 6th at her JGP events this season. Amber has solid technique and strong technical content (3F-3T and 3Lz-3T) but she's not very good at managing her nerves. When she gets nervous she under-rotates and falls. If she can keep herself calm and deliver, Amber's technical content could make her a factor.
Other competitors include
Mariah Bell, Hannah Miller, Leah Keiser, Ashley Cain, Angela Wang, Christina Gao, Caroline Zhang
and more. The US field isn't as deep as the Russian ladies in terms of knockout talent, but there are a number of skaters who can cause the standings to shuffle with strong performances.
The 2015 US National Championships officially start on January 17, but the senior ladies SP is
January 22
. I plan to be watching and tweeting live (
@NakedIceBlog
).
Time for another poll:
Who will be on the podium this year?
(Top three spots only...none of that pewter medal nonsense!)
Make sure to vote!