Is anyone as excited as I am for this season to start? There is so much to look forward to this year and my fingers are crossed we're going to see some amazing skating, some awesome comebacks and a number of knock down-drag out competitions! Here's my preview of this year's ladies...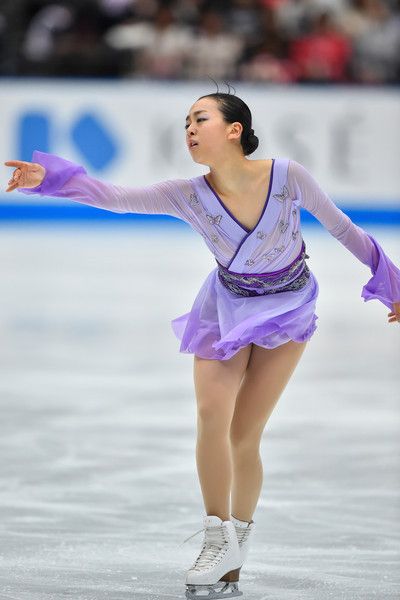 Can she make it back to the top?
After taking a much needed break from skating, it seems as though Mao has rediscovered her love for it. She's back with a new attitude and new appreciation for the sport she loves. Mao left on top (i.e. after winning the world championship in 2014) which means she's coming back not necessarily on top, but pretty damn close to it. Without a doubt, Mao is in a class of her own. Her debut performance at Japan Open proved that not only is she back,
she's back
. Mao is looking confident, calm and ready to go. Even though she was amazing at JO, she will need to maintain that level throughout the season. Mao is still easily world champion material...but she's going to have to fight if she wants to stand on top of that podium this season.
Elizaveta Tuktamysheva (RUS)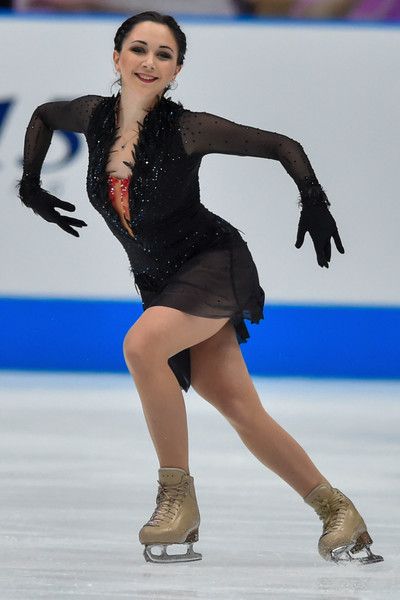 Can she stay at the top?
Last season Liza T pulled off one of the most amazing comebacks I've ever seen. After being written off as an afterthought the year before, she found her consistency and fought her way to the top of every major international podium. Now as the reigning world champ, she's in very new territory. The expectation on Liza will be tenfold. Not only are people expecting her to win at every competition, they are going to want to see that amazing 3A every time. Liza T is pretty good at handling pressure, but this is a new kind of pressure and we'll have to see if she can take it. It should be noted that no Russian woman has managed to stay on top for more than one year at a time...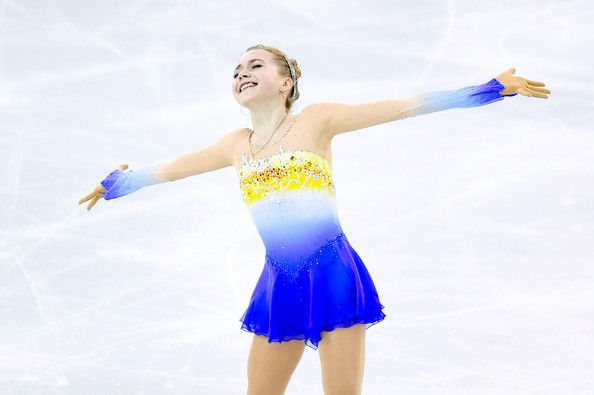 Can she hold off the newbies?
Elena managed to get through her sophomore season without suffering a slump. She was on fire and was the only person to beat Elizaveta last year. Even though she's a world medalist, Elena is going to have to fight to maintain her positioning within the ever-changing Russian ranks...especially with Medvedeva making her senior debut. Elena's jumps don't seem to be any worse but that could change. She grew a lot last year and adjusted well, but she's not completely out of the woods yet. In order to maintain her position as Russia's #2 and a top 3 world competitor, she'll need her clockwork consistency again this year as well as more maturity and poise to help her stand out against the newer skaters.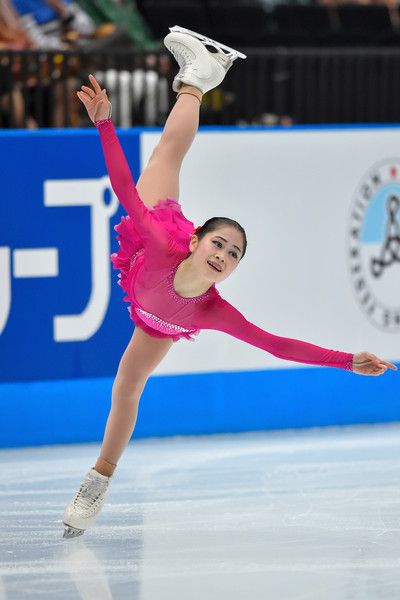 Can she retain her positioning?
After a strong but not outstanding season, Satoko shocked everyone by placing second at worlds. As the reigning world silver medalist, Satoko should get a little more respect from the judges...
should
. Now whether or not she does remains to be seen. Even though Satoko is technically Japan's #1, with Mao back in the mix, it's a given that she (Satoko) will be demoted to #2 the second the season starts. For this reason she is going to have to work harder this year to get the respect she deserves. The PCS game is one she will never win but her consistency and lovely skating should help keep her in medal contention.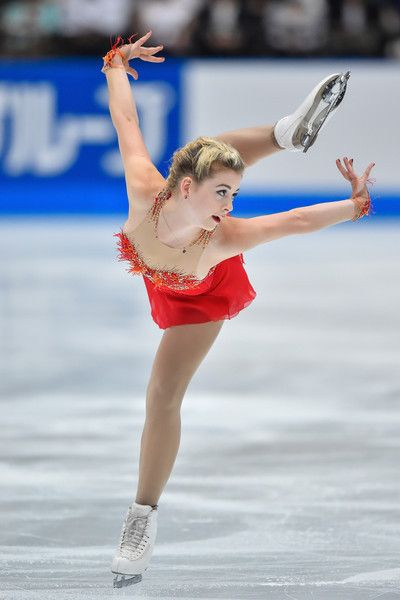 Can she finally put it together?
Gracie had a rather lackluster season last year marred by inconsistent skating, boring programs and missed opportunities...but it's a new season! Gracie is looking better prepared than she was this time last year and she finally has a set of programs that seem to fit her well. She won her first competition of the pre-season (Glacier Falls) with two respectable skates but went back to her old ways at Japan Open. Outwardly, Gracie is ready to go; but we all know it's 100% internal with her. Gracie can contend with/beat the top skaters, but she never will if she can't deliver when the pressure is on. She has everything she needs to be a world champion this season...it's completely up to her to make it happen.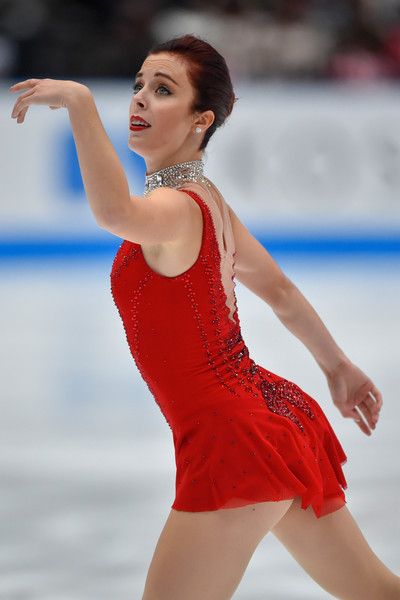 Can she keep herself in the mix?
Most people came into last season doubting Ashley's ability to hang with this younger generation but by the time it was all said and done, she'd medaled at the GPF for the third year in a row, added another U.S. title to her name, and finished top 5 at worlds. Say what you will but she keeps finding ways to keep herself in the mix. Despite the strides she made last year, the same problem keeps popping up: the 3-3 combinations...they still aren't consistent enough. Ashley is adamant about getting to the world podium but if she can't get those 3-3s to materialize on a consistent basis, it may never happen.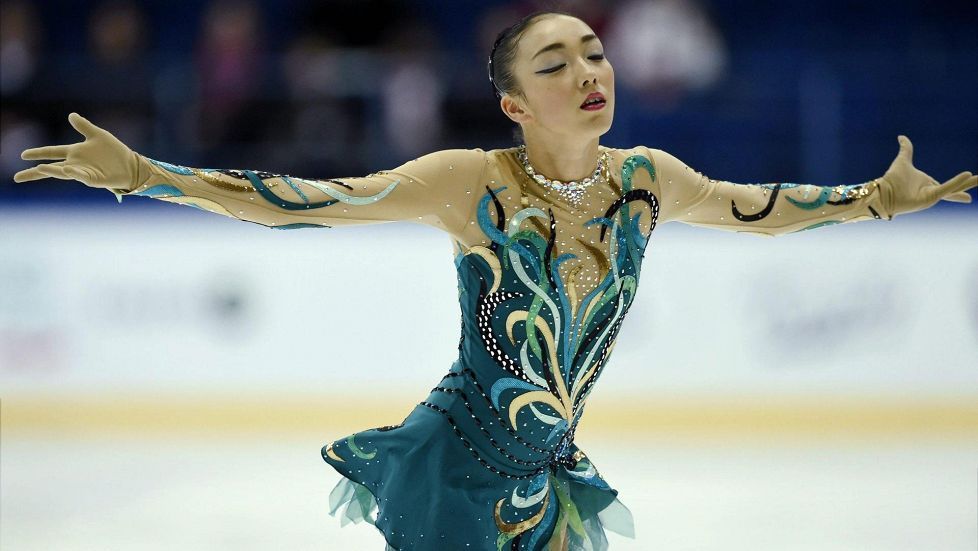 Can she get the judges on her side?
Rika put herself on the map last year. The improvements to her overall presentation along with her consistency proved to the judges that she deserves to be among the top competitors in the field. She started her season with a gold medal at Finlandia Trophy behind two strong new programs and two strong performances. With Mao back in the field Rika's #2 position in the Japanese ladies lineup has dropped down to #3. Even though she's a bit lower in the pecking order, Rika's consistent performances and interesting programs should help her to stay on the podium this season.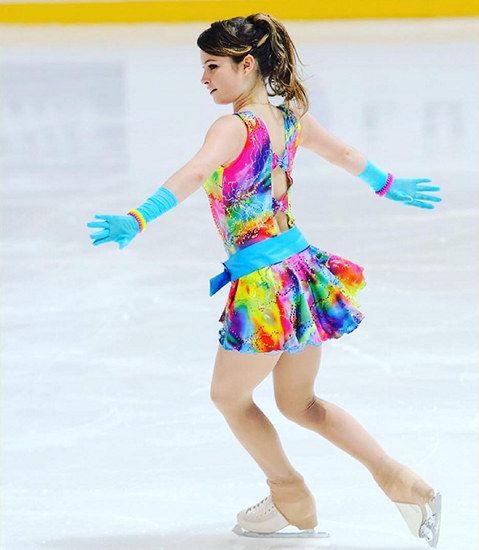 Can she bounce back this season?
A combination of burnout and body changes resulted in a disastrous year for Julia. Her technique on some of her jumps began to fail her and, all in all, she just didn't look like the skater who captivated the world with her team event performances in Sochi. Julia is back this year and hoping to regain her positioning. She started off very roughly at Finlandia Trophy. The jumps look a iffy and Julia still seems to be struggling with her confidence and getting her consistency back. It's not going to be easy but if she can get herself back on track, I don't doubt she will find herself back in medal contention.
A few more notables we'll see this year...
Polina Edmunds (USA):
Polina has shed the toddler pageant look and gone the more mature route this season. She has two solid programs that, if she performs them well, should help her move up in the standings.
Elizabet Turzynbaeva (KAZ):
She's another newbie to the senior ranks. She still looks very much like a junior skater in terms of her stature, but Elizabet is going to be one to watch for. She has a solid technical arsenal and a very lovely style that the judges respond to.
Courtney Hicks (USA):
Courtney is in a good position to make a run for that 3rd U.S. spot. She's improved her presentation and has two strong programs. Controlling her jumps is key for Courtney if she wants to move up this year.
Alaine Chartrand (CAN):
Alaine has a lot of technical firepower but struggles with under-rotations. If she can clean those up and learn to project better during her performances, she could shock some people this year.
Karen Chen (USA):
Karen wowed everyone at nationals last year. Since then she hasn't done much to back up that performance. This is her senior debut season which means she'll be compared to the other newbies. Hopefully she can get herself together and put that brilliance she has on display.
So Youn Park (KOR):
So Youn is holding herself back at this point. She has strong content, lovely style and solid programs. Her inability to skate a clean SP is what is stopping her from moving up. If she can herself together this season, Korea will finally have a senior contender.
It's time! The 2015-2016 Grand Prix of Figure Skating starts this week! First up,
Skate America
which will take place
October 23-25
in Milwaukee, Wisconsin. For this first event we'll see world silver medalist
Satoko Miyahara (JPN), Gracie Gold (USA)
,
Evgenia Medvedeva (RUS)
and
Julia Lipnitskaya (RUS)
. We'll also see
Elizabet Turzynbaeva (KAZ), Karen Chen (USA), Alaine Chartrand (CAN), So Youn Park (KOR), Nicole Rajicova (SVK), Haruka Imai (JPN), Mariah Bell (USA)
and
Miyu Nakashio (JPN)
. I'll be tweeting of course (
@NakedIceBlog
).
Time for a poll: Who will win gold at Skate America this year? Make sure to vote!