The U.S. National Championships will take place later on this week and I'm
so
ready to watch this one shake down. With the 2016 World Championships taking place in Boston, a much bigger spotlight will be trained on the U.S. champion this year. The U.S. champ skating on home ice at Worlds...that's a major advantage. So who will have it? I'll take a look at where the top contenders stand coming in and give them a bottom line for these championships.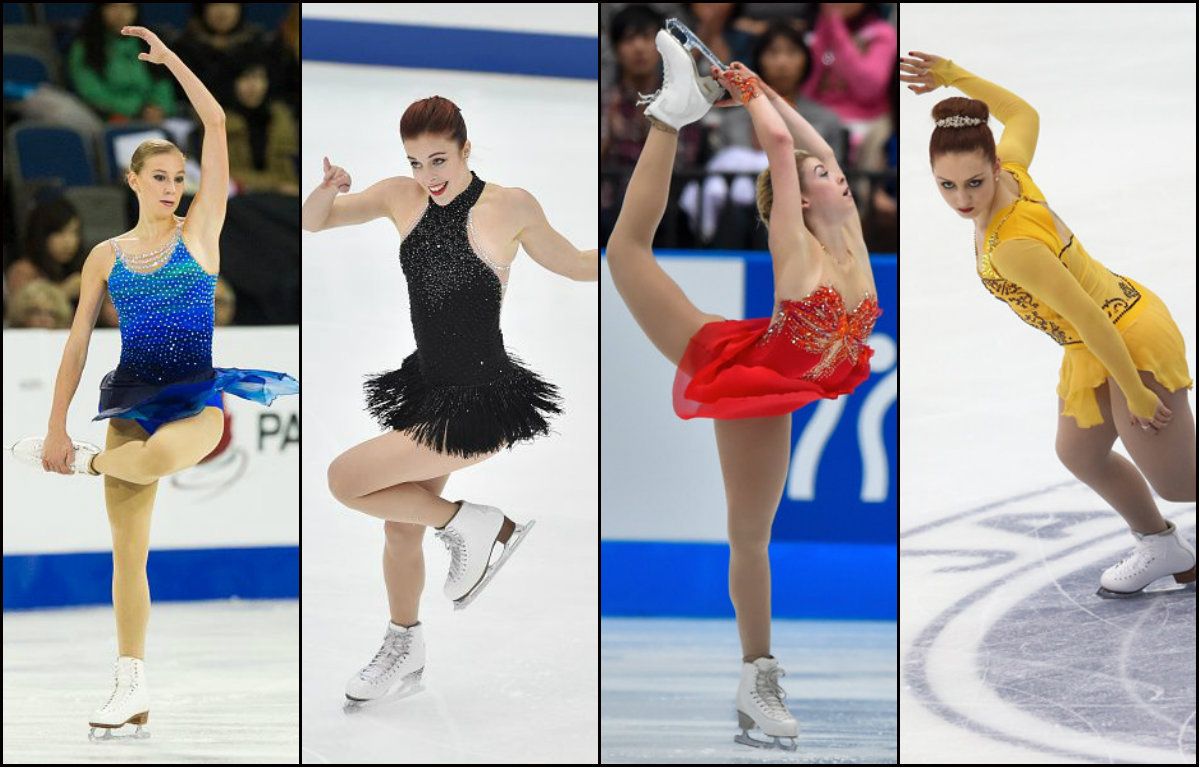 This year's top contenders have their work cut out for them
To defend or attack? That is the question.
Coming In:
Ashley's season has been up and down but luckily her last performance was definitely an "up." She rebounded from a weak SP and turned in her best ever international FS at the Final to finish a close 4th. The good news for Ashley is that performance was a momentum starter; the bad news is she is the defending champion, a position she has never handled well. Some of her worst performances at nationals have come when she was in
defense mode
rather than
attack mode
. If she wants to earn her 4th title along with the glitz and glam that will come with it this year, she's going to have to remember to attack and not defend. Ashley has an excellent shot at retaining her title this year...but if she clams up like she has in the past, she doesn't have a chance.
Bottom Line: Attack, attack, attack...DO NOT defend
Now is the time to pull it all together
Coming In:
Gracie started off her season decently and got everyone talking with her record SP score at Trophee Eric Bompard. At the Final expectations for her were high (as usual) but she under-performed and finished a disappointing 5th. If that old saying "you're only as good as your last performance" is true, then Gracie has a lot of work to do. The main upside here is that Gracie isn't the defending champion; that's one weight she doesn't have to bear this year. Still, she needs to find her inner warrior and let her out. With Gracie having roots in the Boston area, winning nationals this year will be like having a double home ice advantage at Worlds. It's all up to her to make it happen.
Bottom Line: Find that fire, confidence and power from TEB
A shot at the world team is up for grabs
Coming In:
Courtney has had a pretty strong year culminating in her first ever medal on the Grand Prix. Her silver medal at NHK Trophy was a major surprise and definitely helps to bolster her chances for that 3rd spot at Worlds this year. Courtney is capable of scoring well when she lands her jumps so I don't doubt the judges would place her top 3...it's all up to her though. She was in this same position last year coming into nationals (strong GP performances, good chance to get to the podium) but she faltered in the FS. If she wants the chance to go to Worlds she can't back off or lose focus.
Bottom Line: Control on the jumps and focus to finish cleanly
Under-rotations could make the difference
Coming In:
Polina has had a strong season so far but it hasn't been without its troubles. Last year her problems were her overall packaging and on ice appearance. This year she seems to have corrected most of those issues, but she's now battling a new and more damaging issue: under-rotations. Her protocols have been peppered with under-rotation calls all season long and it's hurting her quite a bit. If it's a close contest between her and someone else for a spot on the podium an under-rotation could be the difference between a trip to Boston and staying home.
Bottom Line: Jump high, turn tight and rotate those triples
Can she stay on the podium this year?
Coming In:
Karen had a solid debut season on the Grand Prix this year finishing 5th at both of her events. She's coming in as the defending bronze medalist which means there is a certain amount of pressure on her. Karen's performances this season have been up and down so it's tough to have an idea of what to expect from her. Like so many of the American ladies, she's a hot and cold skater. When Karen is
on
she is a brilliant and exciting skater to watch; however, she's also capable of semi-implosions as well. I'm hoping to see the former rather than the latter. If she's strong like she was last year, she has an excellent shot of maintaining her podium spot.
Bottom Line: Recapture that fight and magic from last year
Mirai Nagasu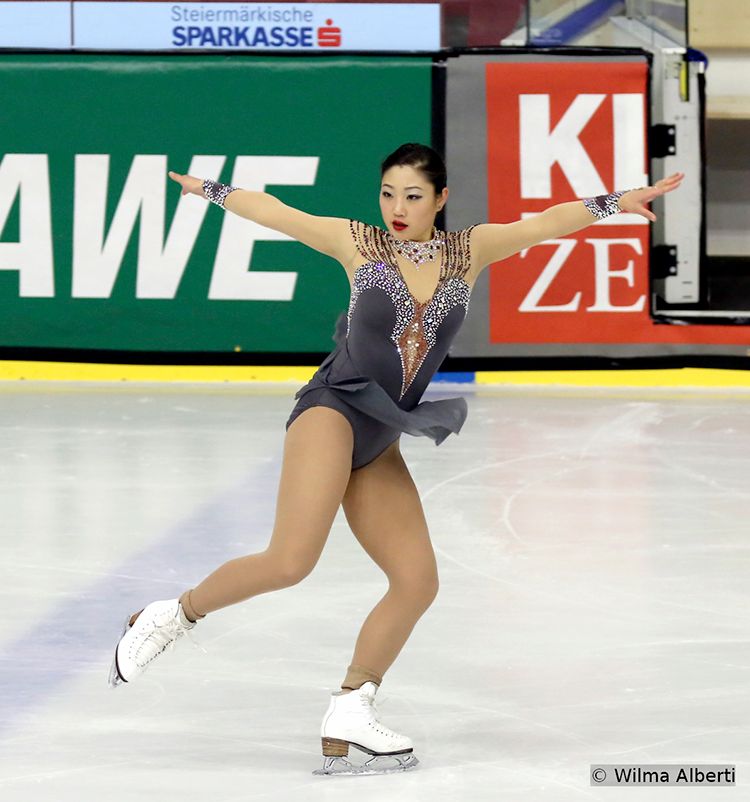 Time to make a move back to the top 5
Coming In:
Mirai's season has been pretty decent so far. Unlike the rest of the main contenders Mirai only had one GP event this year, but she made the most of it. She had a solid top 5 finish at NHK Trophy with stronger performances than we've seen from her in a while. The bad news is Mirai's under-rotation issue is still an ongoing problem that may never fully resolve itself. The good news is Mirai has the ability to "turn it on" at this event which means she can still score well if she can get the crowd and judges on her side with her performances. After the disaster that was her FS last year, most people are hoping to see her rebound and make it back to the top 5.
Bottom Line: Turn up the sparkle and perform for the audience
There aren't too many other skaters who really stand out for me this year as ones to watch. We'll see a number of other ladies including
Mariah Bell, Angela Wang, Hannah Miller, Tyler Pierce, Ashley Cain, Carly Gold
and more. Unfortunately, I'm not really expecting anything spectacular from any of them. None of them really stood out this season as someone to watch for in this competition. That's not to say we won't have a few surprises. As a matter of fact I hope we do! It's just that unlike last year when I
knew
Karen Chen and Amber Glenn would make a splash (and both did), I don't have that same gut feeling this year.
The ladies will take the ice for the SP on
January 21 at 9:00pm
. I will be tweeting live of course so make sure to follow and tweet with me (
@NakedIceBlog
).
Poll time!
So we pretty much know the gold medal will go to either Ashley Wagner or Gracie Gold. Though stranger things have happened in the past (this year's NHK for one), I'd bet my right hand they're going to go 1-2. So who is going to be 1?
Who will win gold at the 2016 U.S. National Championships? Ashley or Gracie...or someone else? Make sure to vote!