I started doing Power Rankings back in the 2013-2014 season and it's become part of the post list here at Naked Ice. So you should know the drill by now...Based on what we've seen so far, here are my Power Rankings for the top 10 ladies. We'll take a look at where they are and what we can expect in the second half of the season.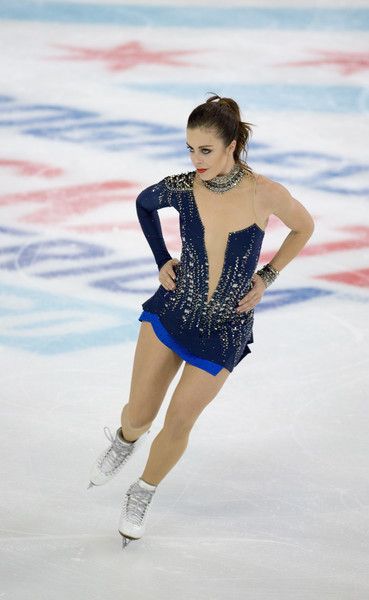 Ashley started her season off decently with a respectable skate at Japan Open. Everyone got a good look at her "Exogensis" program and could see that despite some errors, she appeared to be ready for the season. Skate America was a lopsided win for Ashley. She was excellent in the SP but her FS was rather poor from a technical standpoint. Her technical issues continued at Cup of China where she struggled in both programs and turned in her worst GP placement in years. Ashley has a lot of work to do for nationals at this point. The good news is her closest competitor is doing worse than she is this season. None of the American "go-to girls" look ready to make a push. If Ashley wants to make it back to Worlds this season, she has her work cut out for her.
It's been a slow and steady climb back for Liza T but she's doing better so far this year. She had solid placements (3rd and 4th) at both of her events and has also done well at the Senior B events she attended. Liza isn't back to her 2015 form but even if she does somehow get all of the jumps and the consistency back, I'm not so sure that it will be enough now. Next to her Russian teammates and several other competitors Liza's skating is still lacking. The judges have made that clear with the PCS she gets; they're not close to the top tier. The only thing that can really give her a leg up is that triple axel. With the field in Russia being so deep, Liza is a long shot for the World team this year but strong performances can set her up for a few more Senior Bs next year.
7. Gabrielle Daleman (CAN)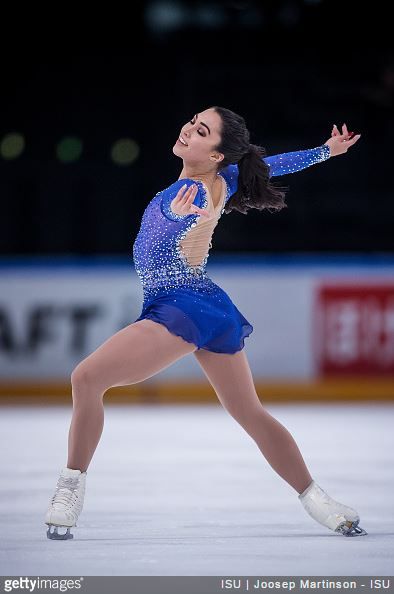 Gabrielle has had a somewhat disappointing season so far. She was right on the cusp of landing on the podium at both of her events but ended up placing a close 4th. The good news is her overall skating has been strong and she has improved her standing with the judges as well. Gabby is fast, explosive and a strong performer. The judges see that now which means it's time for her to put it together. She is easily top 5 material when she's at her best. Canada has two spots for Worlds this year and Gabby
should
occupy one of those spots...but she still has to earn it. If she can put forth two strong performances she should make the trip back to Worlds.