It's almost time for the main event! This is a crucial one as the Olympics are next year. The placement of the competitors at this event will determine how many skaters each country gets to send to Pyeongchang.
As always I'll take a look at where each skater stands coming into these championships and give them a bottom line for this event.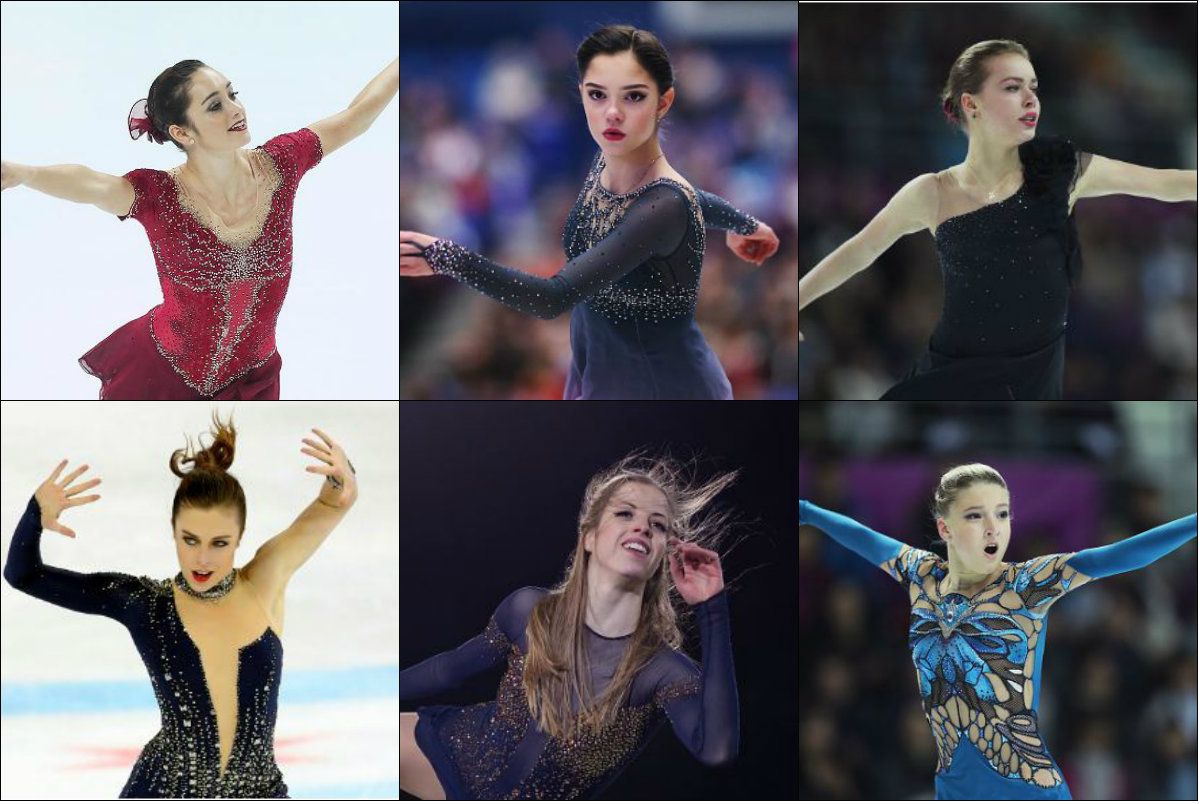 Who (other than Medvedeva) will stand on the podium?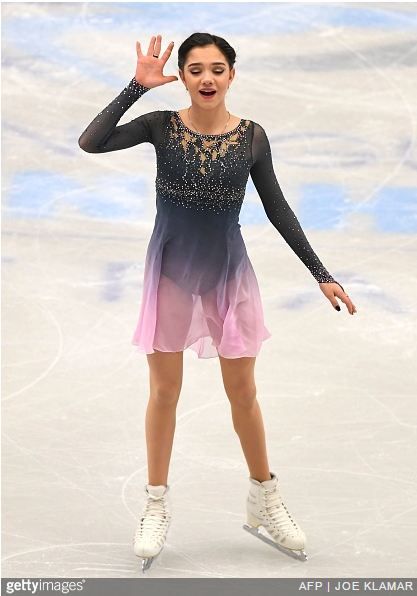 Hi! Thanks for coming everybody, I win!!
Coming In:
I've run out of things to say about Evgenia. She's just on another level. No one comes close to her. She's won everything she's entered this year by a landslide and is the overwhelming favorite to walk away with her second World title at this event. I'm sure in some alternate universe there is a skater capable of beating Evgenia...but that person does not exist in this universe right now. She is the undisputed
favorite leader queen
overlord
of women's skating and I don't see that changing any time soon.
Bottom Line: Just give her the damn medal and let's watch everyone else skate for 2nd-10th place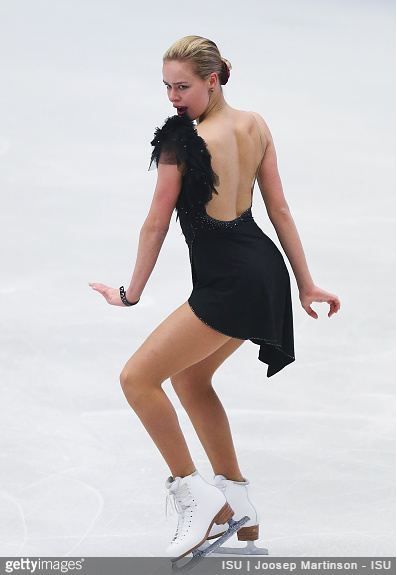 Can she move up a spot on the podium?

Coming In:
Anna struggled at nationals due to an injury and placed a disappointing 4th. She rebounded at Europeans where she placed a close 2nd, though her skating wasn't as clean and easy as we've seen from her all season. Hopefully she's ready to roll here. She's coming in as a podium favorite but when Anna makes mistakes she can fall behind. There are competitors in the field who can best her in PCS especially if she leaves the door open. She needs every TES point she can get which means she has to deliver on the jumps.
Bottom Line: Stay focused on the jumps but don't forget to perform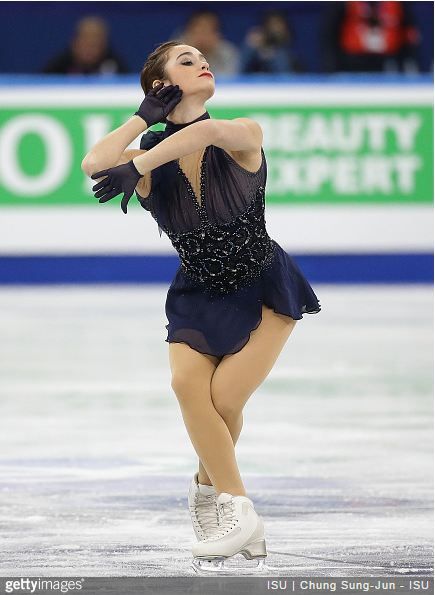 A spot on the podium is yours for the taking
Coming In:
Kaetlyn had a strong GP season but it wasn't on the back of particularly great skating. In most cases she had a strong SP and did enough to stay afloat in the FS despite sub par skating. Kaetlyn's last performance at Four Continents was not the kind of skating we wanted to see. She had a fall in the SP and fell a total of three times in the FS. Despite Kaetlyn's erratic skating, she's still a powerhouse who can really shake up the standings if she's able to deliver in both programs. She's got the content, speed, spins and presentation to land on the podium...if she can stay on her feet.
Bottom Line: Take your time and try to stay upright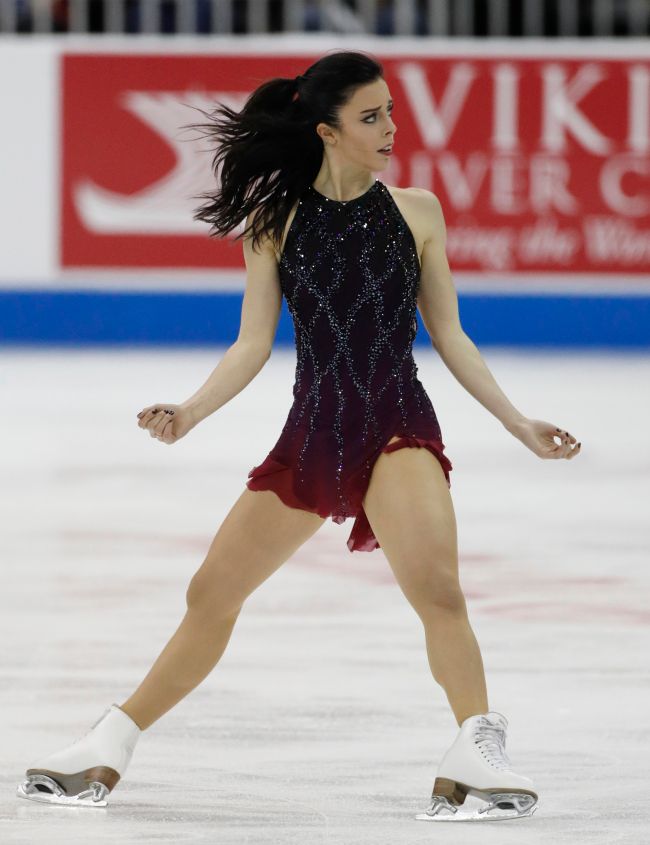 The U.S. is relying on her to pave the way
Coming In:
Ashley was able to turn her lackluster season around at nationals with two strong performances and a silver medal. She doesn't have a U.S. title this year...then again she didn't have it last year either and still managed to win silver at Worlds. Even when Ashley isn't carrying the crown for the U.S. she's always carrying the banner. Despite Karen being the national champion, Ashley is still the #1 U.S. woman internationally which means she's responsible for securing a strong placement. Her two teammates are both new to the World stage and will likely have an uphill climb when it comes to the judges. If Ashley can place top 5 she'll take some of the pressure off of Karen and Mariah.
Bottom Line: The U.S. wants three spots next year. Do your part to make sure we keep them.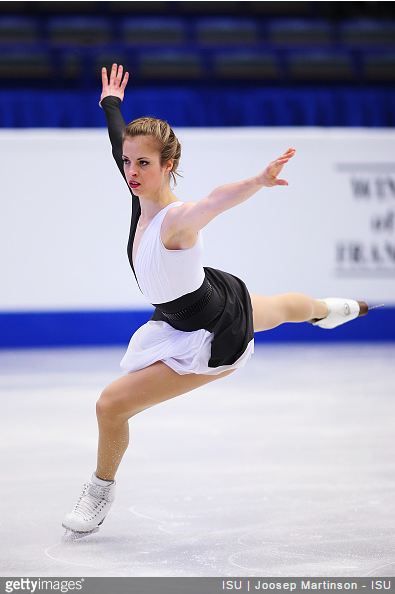 Can she make it back to the World podium?
Coming In:
It's surprising to see Carolina insert herself back into the mix. What's more surprising is that she actually looks pretty good! She's competed at two international events this season and did well at both, winning Golden Spin and placing very close 3rd at the European Championships. In the past Carolina was able to get by with less content than some of her competitors due to the sizable PCS lead she had over the majority of the field. At this point that gap has closed significantly which means she won't be able to rely on her PCS to dig her out of a TES hole. She'll need the content to be competitive.
Bottom Line: Do your thing, hit the jumps and you may surprise everyone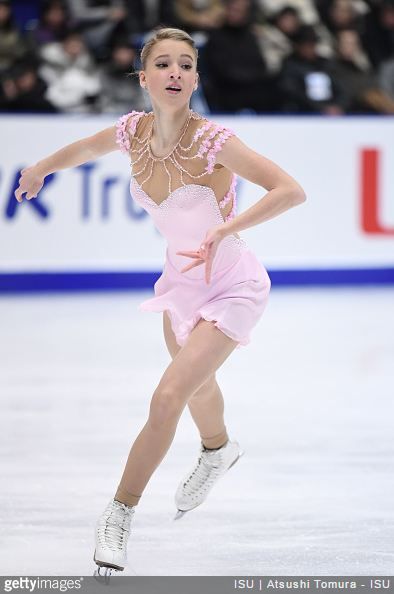 Euros was just a fluke, right?
Coming In:
Maria shocked everyone by placing ahead of Anna at nationals and taking the bronze medal. She made her first trip to Europeans and, unfortunately, it was not a good event for her. She made several major mistakes and ended up finishing a distant 4th. By all indications that was a fluke performance and she'll be better at this event. This is Maria's debut on the World stage and luckily she gets to come in without the pressure of some of the other debuting skaters. Evgenia and Anna are expected to do the heavy lifting in terms of placements which means she can focus on her skating and making her mark on this big stage. A strong performance here will help to set her up for next season.
Bottom Line: The spotlight isn't on you so relax and have fun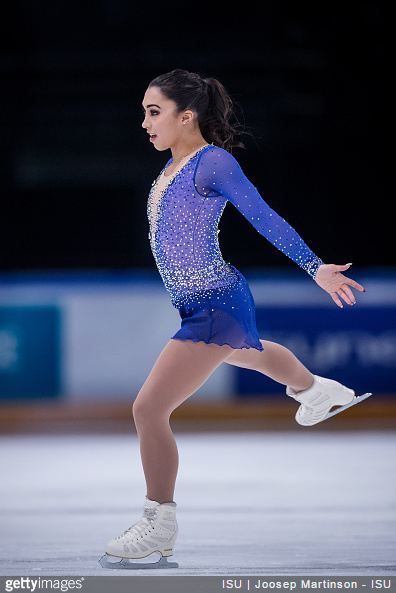 Time to shine!
Coming In:
Gabrielle has gained a lot of momentum internationally this year and she's in a position to make a run at the top 5 if she can stay focused. Her usual M.O. is to skate well but have a few mistakes here or there that end up hurting her score enough to make a difference. At Four Continents a popped 3L cost her the gold medal. Gabrielle has the goods: big jumps, good speed, solid programs...she just needs to put it all together. If she and Kaetlyn can turn in good performances they have their best shot in years of earning that 3rd spot for Canada.
Bottom Line: Stay focused and minimize the little mistakes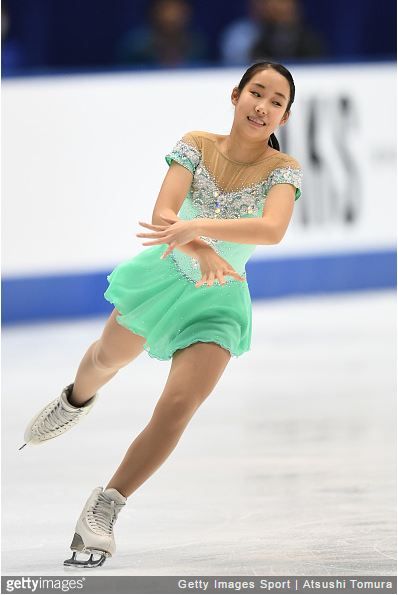 It's up to you now

Coming In:
Mai's season has been great so far. She placed a very close 3rd at nationals and then went to Four Continents and shocked everyone by winning the title. Mai is very steady which is always a plus. Her jumps are pretty consistent and that's something Japan desperately needs coming into these championships. News came last week that Satoko Miyahara had to withdraw from the competition due to ongoing issues with her hip injury. With Satoko out Mai has to step up and deliver despite the fact this is her debut at Worlds. She has a solid shot at the top 10 but she and her teammates will have to rally if they hope to maintain Japan's three spots for Pyeongchang.
Bottom Line: You are now Japan's #1 so you have to skate like it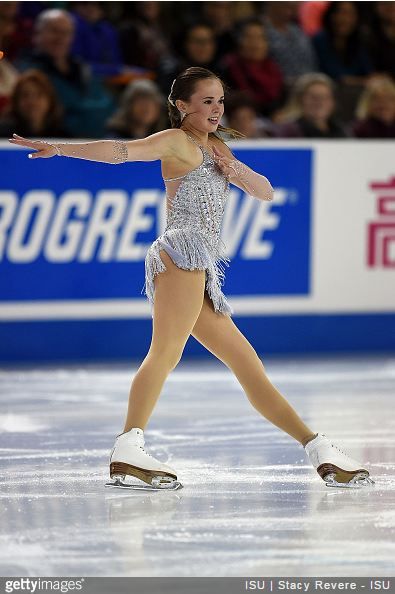 Time to stake your claim for Pyeongchang now
Coming In:
Mariah's season has been up and down. She had a fairly strong "up" at nationals where she came back in the FS and won the bronze medal. Unfortunately a "down" came at Four Continents where she under-performed in both segments of the competition and placed 7th overall. Mariah has great jumps, good spins and really effective programs. She has the ability to make people take notice but she's inconsistent and that hurts her when it comes to the judges. Mariah's content is strong enough to land her in the top 8 if she delivers but she can't hold back like she did at Four Continents. Someone other than Ashley is going to have to step up if the U.S. is going to maintain three spots...
Bottom Line: Attack the jumps and don't hold back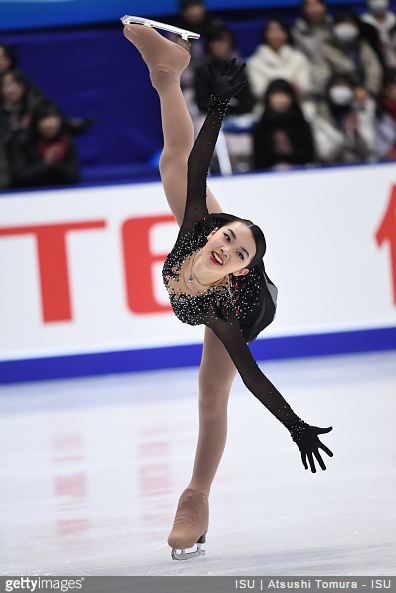 Redemption time
Coming In:
Karen's season was rather blah until nationals. She skated cleanly for the first time since 2015 and won her first national title. Unfortunately after her brilliance there Karen returned to her less than stellar skating at Four Continents where she finished a disappointing 12th for the second year in a row. After the competition she cited boot issues as part of the problem; however, the word is her boot issues have been cleared up since then. That's good news because Karen needs to come out like a champ and skate her ass off. Another poor competition won't only hurt her credibility as a national champion, it could end up costing the U.S. that 3rd spot.
Bottom Line: Use those new boots to kick some ass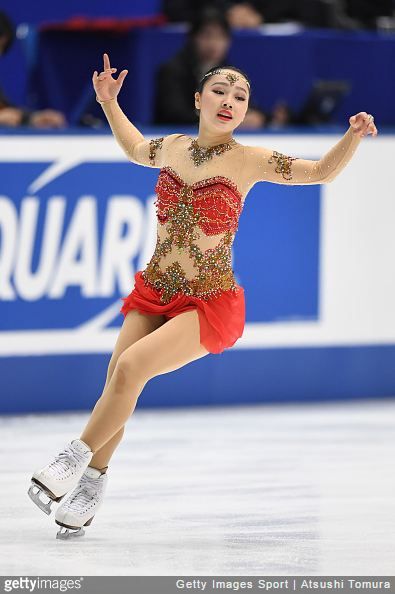 It's time to step it up
Coming In:
Wakaba finally pulled through at nationals this year and was able to place 2nd overall. With Satoko's injury before Four Continents most people were looking at Wakaba to step up and take over as Japan's interim #1. Unfortunately she missed the opportunity due to injury and placed a distant 9th at the event. Wakaba has wonderful jumps and great edges but her inability to perform consistently and habit of popping jumps is why she has not gained any kind of foothold internationally. With Satoko out of this event as well, Wakaba has no choice but to step up. She and her teammates will need to deliver their strongest performances of the season to have a shot at maintaining Japan's 3rd spot for the Olympics.
Bottom Line: Stay focused throughout the program and don't blank out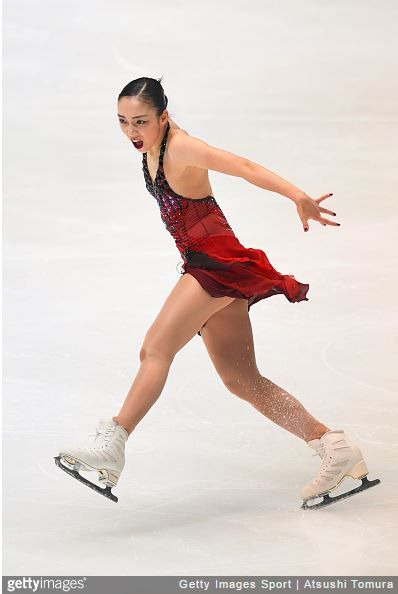 She's got some tiny big boots to fill...
Coming In:
With Satoko out Rika steps in as the alternate to take her place. Unfortunately Rika has not had the kind of season that inspires any confidence in her ability to fill Satoko's tiny yet somehow massive boots. She's coming off of the lowest placement of her senior career (10th at Four Continents) and has the added pressure of helping to maintain Japan's three spots for next year's Olympics. Rika has been off all season long but if ever there was a time to turn it around, it's now...
Bottom Line: Go out there and skate like your life depends on
The 2017 World Figure Skating Championships will take place in Helsinki, Finland beginning on March 29th. The women will take the ice first around about 4:00am my time so I'll do my best to wake up and catch it. I'm already plotting how I can take off next Friday so I can be in front of my computer to watch the FS on Friday. I'll be tweeting (
@NakedIceBlog
) so make sure to follow me.
So we already know that barring a natural disaster Evgenia Medvedeva is going to win her second World title. Therefore doing a "Who's going to win gold?" poll is a waste of space. The more interesting story here is the battle to get/maintain three spots ahead of this Olympic season. So here's the poll:
Which country will NOT earn 3 spots for Pyeongchang next year? Japan, the U.S. or Canada?
Make sure to vote!