She is the best thing to happen to ice skating since the invention of the zamboni. I'm talking about the illustrious Kween of the ice, the legend, the one and only, Michelle Kwan. It's time to revisit one of the Kween's many, many fine moments in the sport: her free skate from the 2003 nationals...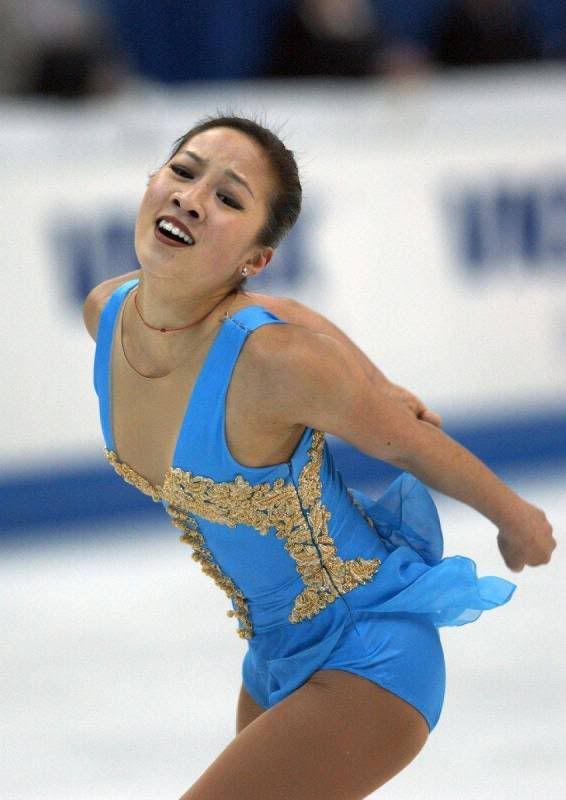 Passion of the Kwan
So Michelle's name manages to pop up on nearly every thread over at FSU...it's just the way it is over there and I love it! As of right now, it's mostly associated with her version of "Aranjuez" which has become a rather common piece of music in the years since she performed to it back in 2003. Most recently, it's been picked as the free skate music for the 2011 world champion, Patrick Chan. In truth, this piece of music could have been used every year prior to Michelle using it; however, the point is once the music is coated in Kwan, it sticks like glue. That may not be true for everyone but for Kween worshipers like me, every time I hear a piece of music that she used I think of her. So it's no surprise that hearing and seeing Patrick Chan's version brought back memories from nearly a decade ago.
In my opinion, Chan doesn't come close to capturing the feeling of the music...but then again, emoting has never been his strong suit. For that, we take a lesson from Miss Kwan at the 2003 nationals:
There's just something about this program. Choreographically, it doesn't match up to something like "Salome," "Lyra Angelica," "Ariane" or any of her other masterpieces. It's a nice program with simple choreography that went well with the music and served its purpose, but I don't consider it in line with her true masterpiece programs.
What this program had was an ease and flow that just relaxes you and takes you away. This performance is definitely my favorite: every single jump was secure and easy, not one single bobble...she hit her mark on every note and inflection of the music...and the feeling behind it, the passion, the emotion...simply unmatched. She hits that final lutz and holds that landing edge as it curves around before starting her footwork right with the violin...I get chills! The feeling she poured into that step sequence was so incredible! Just listen to the audience's reaction as she moves across the ice like a breeze...the wave a cheers carrying her as she leaps into a falling leaf before floating down into a crowd-embracing spread eagle...okay, I'm waxing poetic now. Case in point: this was a spectacular performance.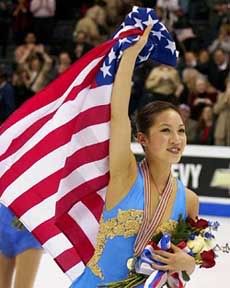 The five-time world champion
A few weeks later Michelle replicated that inspired performance at the 2003 world championships in DC and she won her fifth world title, tying her with Carol Heiss for second most wins (most wins belongs to Sonja Henie, who won ten consecutive world titles in the1920s and 1930s.)
No, Michelle's "Aranjuez" wasn't a masterpiece program, but it was definitely memorable...at least memorable enough to continue to draw comparisons even today.