I was hoping I wouldn't need to post anything between now and the Final, only because when I do it's usually not good news...
Gracie Gold Out of the Grand Prix Final
It's taken Gracie three years but she finally managed to secure herself a coveted spot in the Grand Prix Final. Her win at NHK Trophy last week wasn't her best but it did prove she was on the upswing. Unfortunately, all of the upswinging has come to a halt. According to the
official press release from the USFSA
, Gracie Gold has withdrawn from the Grand Prix Final citing a stress fracture in her left foot. Well ain't that a
biatch
.
Some are thinking this stress fracture may have been the reason she doubled jumps and fell in the FS last week. I'm not saying it's not the reason, but being that Gracie is a known nervous skater it's hard to distinguish which mistakes were due to the injury and which ones were nerves. Regardless, she got the win and a win can help to get the ball rolling. Momentum is key in this sport and that win at NHK was potentially a momentum starter. There was no guarantee Gracie was going to skate well against the Russians in Barcelona, but there was no guarantee she wasn't either. That's what everyone was excited to find out, whether or not that win helped her to turn the corner. Sadly, this injury zaps all of that momentum and basically puts her back at square one. After NHK everyone was hoping to see better skating from her...coming off of this injury, no one will know what to expect.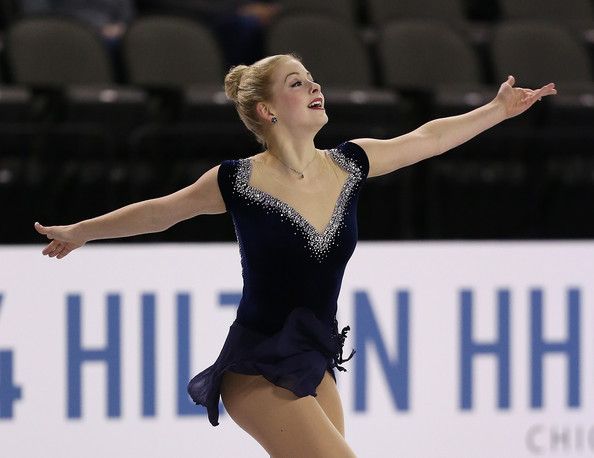 Get well soon, Gracie!
No word yet on how long Gracie will be out. Stress fractures usually require a few weeks of rest, though Gracie has said she will continue to train in the meantime. Judging by the reports, the injury doesn't seem to be that bad. It seems like they are being cautious and resting it so that it doesn't become a major problem down the road.
Get well soon, Gracie. The Final just got slightly more boring. Gracie was the only one who had a chance of spoiling a Russian sweep of the podium...it's damn near a guarantee now. Gracie's withdrawal is bad news for her, but it's great news for another skater...
The Streak is Still Alive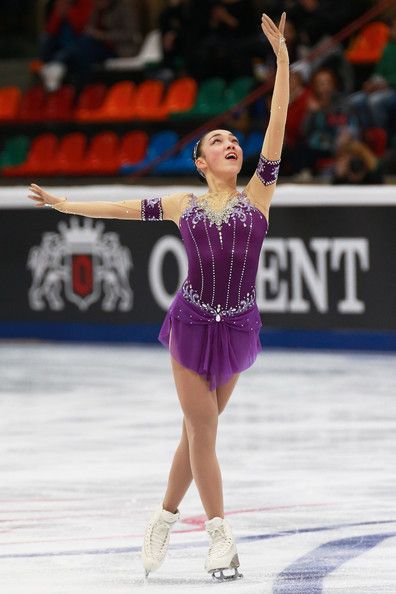 14 years and counting
Gracie Gold's withdrawal from the Grand Prix Final means that the first alternate, Rika Hongo, gets that 6th and final spot. Rika's entry into the event means that the 13 year long streak of a Japanese woman making the Grand Prix Final has just been extended to 14 years. The streak is still alive!
Rika was the only lady from Japan to win an event this season (Cup of Russia) and that surprise gold medal is what got her into the Final ahead of her teammate Satoko Miyahara. Rika's chances of medaling aren't great. True, she did beat Anna Pogorilaya at Cup of Russia, but there are three stronger Russians plus Ashley Wagner to contend with. In terms of TES she can add some pressure to a few of the ladies, but in PCS she's at the bottom of the heap and that's what will hurt her chances to place well.

Rika's goal at this event should be to skate her best. Making the Final is a big deal and if she's able to deliver well, it should boost her for Japanese nationals later this month.