The
2015 World Championships
are just a few days away! It's been a long season but this is the competition everyone has been aiming for. In preparation for the big event, I'm going to take a look at where the top skaters stand coming in and give them a bottom line for this competition.
Elizaveta Tuktamysheva (RUS)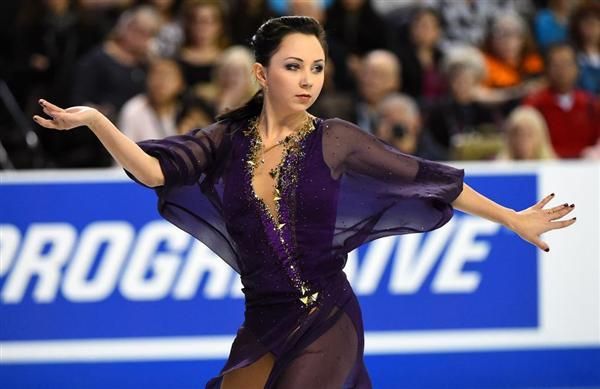 Coming In:
This has been one of the greatest comebacks (if not the greatest) I have ever witnessed. Liza T comes into this competition as the co-favorite for gold. Her textbook jumps and wonderful consistency paired with two programs that showcase her strengths make her the one to beat. However, with Elena Radionova in the field and ready to pounce on the smallest mistake, Liza T has to be clean...unless she lands the 3A. Liza T has said she plans to unveil her 3A in the SP; it's a definite gamble that may or may not pay off. She has what she needs to win now...tweaking what has worked so well for her all year could work out fine, or it could be disastrous. Either way, this is probably Liza T's gold medal to win or lose.
Bottom Line:
Dig deep and pull out one more clean competition!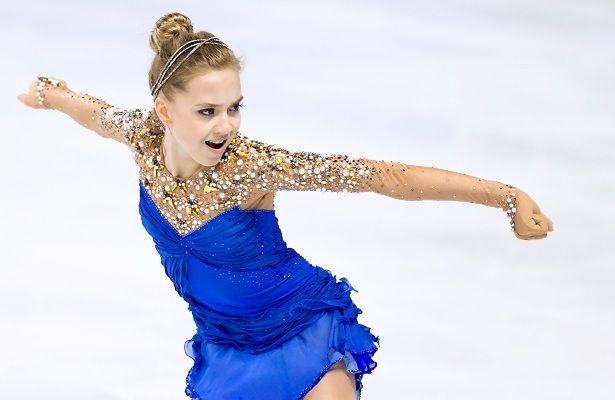 Coming In:
Elena has had an amazing season so far. She has extremely difficult content and the fact that she's able to replicate her clean performances from competition to competition makes her one of the most deadly competitors in the field. Elena comes into this competition as a co-favorite for gold. Her more difficult content tends to give her a slight edge over Liza T but, like Liza T, Elena can't afford
any
mistakes. Both ladies are tied 2-2 in head-to-head meetings this season; this competition will be the tiebreaker for them.
Bottom Line:
Go into
LENA MODE
and execute the content as cleanly as possible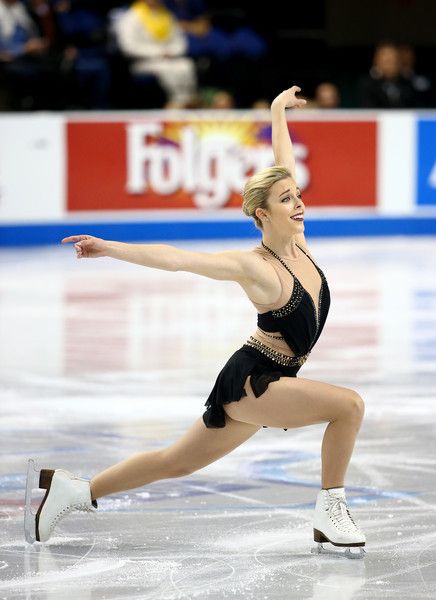 Coming In:
Despite the insistence that she was too old or not talented enough to compete with this new generation of skaters, Ashley found a way to up her game and keep herself in the medal mix. After regaining her national title with her best performance ever, she is looking to replicate that success for the international judges. She has two 3-3s in her FS as well as one in the SP. Ashley isn't known for consistently landing the tough combos but she's proven that when she puts her mind to it, she is capable of some truly brilliant skating.
Bottom Line:
Attack each program like at nationals and rotate those combos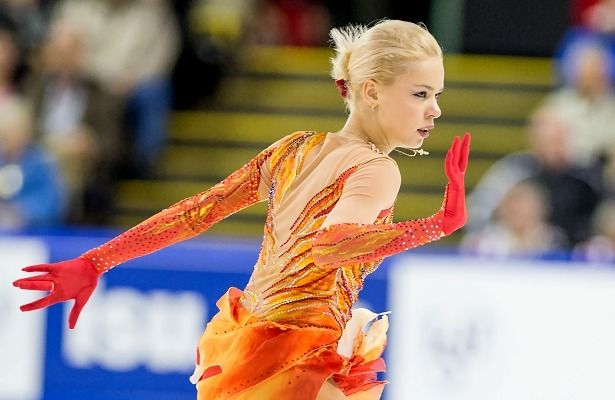 Coming In:
When comparing her to her Russian teammates, Anna looks like the under-achiever of the group; however, the reality is she's had an incredible season so far. Anna's 4th place finish at worlds last year was amazing and with the top 3 from last year's worlds missing this year, she is in a position to move up and make it to the podium. She has more than enough content to get it done, but she tends to fall behind in PCS as well as GOE. There are many areas of her skating that need work but when Anna nails her programs cleanly, she's capable of scoring very well.
Bottom Line:
Hit the jumps and don't drop the performance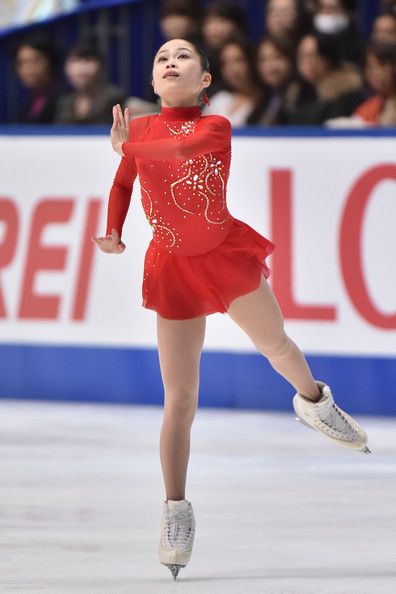 Coming In:
Satoko has had another decent but not great season this year. She let a gold medal get away from her at Four Continents but Satoko has been pretty good about bouncing back. On paper she has the content to compete at the top, but Satoko's small jumps and less impactful skating puts her at a major disadvantage against many of the other top competitors in the field. That's not an issue that can be resolved between now and the time she takes the ice for her SP, so the best she can do is go out there and give the judges as few reasons as possible to deduct her.
Bottom Line:
Minimize the under-rotations and sell "Miss Saigon"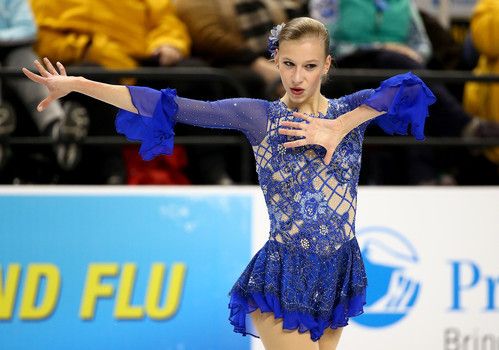 Coming In:
Based on the regular season, Polina really didn't have much of anything going for her. Luckily she turned herself around with strong performances at nationals and now, thanks to Polina's surprising win at Four Continents, she'll be coming into this event with some momentum on her side. Her edge call issues on her flip could be a problem, but Polina has enough content to put up a good fight. She won't get the nod in PCS over the more established threats but two solid performances may be enough to get her into the top 5.
Bottom Line:
Ride that 4CC win wave and build yourself up for next year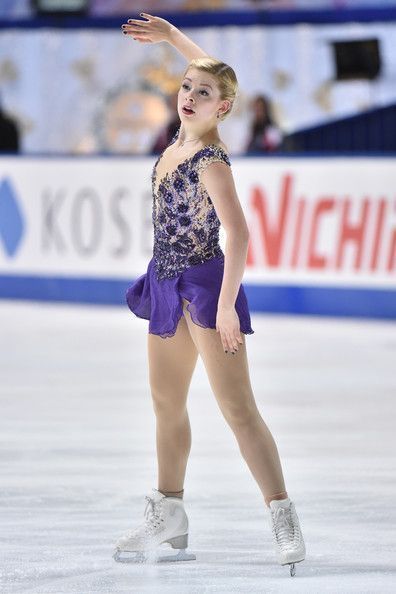 Coming In:
Unlike this time last year where Gracie was rolling into the second half of the season with a full head of steam, she seems to be fading down the stretch. Her failure to medal in the easy field of competitors at Four Continents left people feeling very confused and extremely worried about what's going on with her. Gracie's inability to control her nerves can lead to some disastrous results. In a competition where the pressure to perform cleanly will be tenfold what she's faced so far this year, I'm not sure what to expect from Gracie. If she's clean she's a gold medal threat; if she implodes, she could fall to the bottom of the top 10.
Bottom Line:
Light a candle and pray...that's the best we can do at this point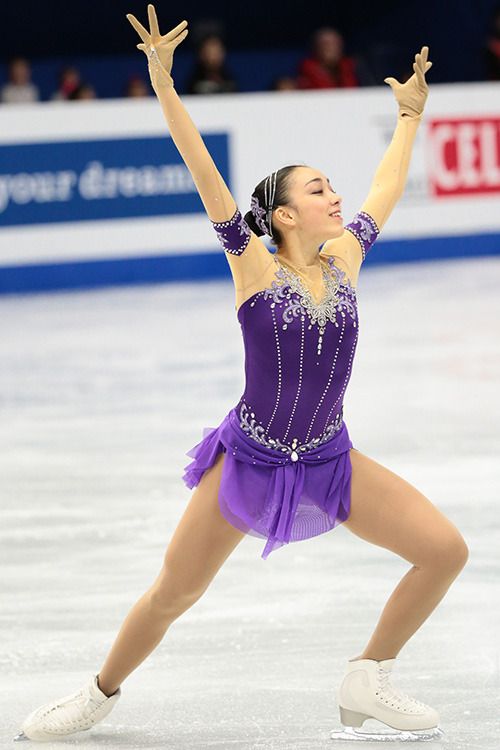 Coming In:
This has been a season of growth for Rika. She seems to have found her stride competitively and is in a perfect position to peak at worlds. Rika is prone to under-rotations but her overall consistency and the improvements she's made to the way she presents her programs is what has helped her to move up in the standings. She skates bigger than Satoko and has been a better competitor than Kanako this year. If she can continue to deliver, she's a definite top 10 bet and depending on how things go, I wouldn't be shocked to see her make the top 5.
Bottom Line:
Keep up the good work, you're doing fine
Coming In:
It's been a very lackluster season for Kanako. After missing the podium at nationals this year, I'm not sure what to expect from her at worlds. I almost get the sense that Kanako was sort of going through the motions this season. She was expected to be the #1 or at least #2 Japanese woman this year, yet she comes into these championships as #3. Strong performances from Kanako can help her to stay in the top 10, but given the major under-rotation issues she's had this season, I'm not too sure where she'll end up.
Bottom Line:
This may be your last appearance at worlds, so just go for it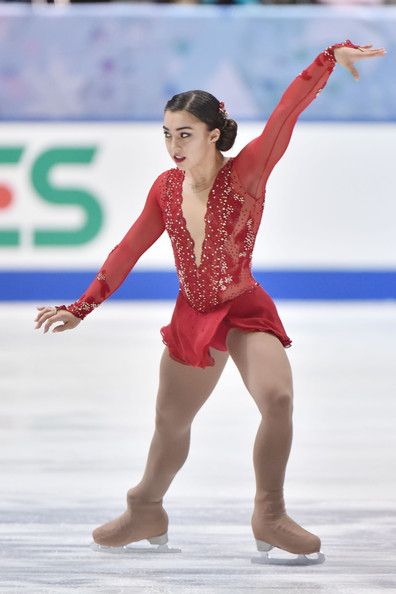 Coming In:
Gabrielle is finally getting the hang of competing. It's not 100% yet but she's doing much better than she's done in the past when it comes to keeping her nerves in check and reining in her powerful jumps. She's also shown visible improvement when it comes to the artistic side of her skating. Gabrielle's jumps score well when she's clean and she has enough content in her programs to score a top 10 finish if she can keep herself together.
Bottom Line:
Stay focused and don't let the jumps get away from you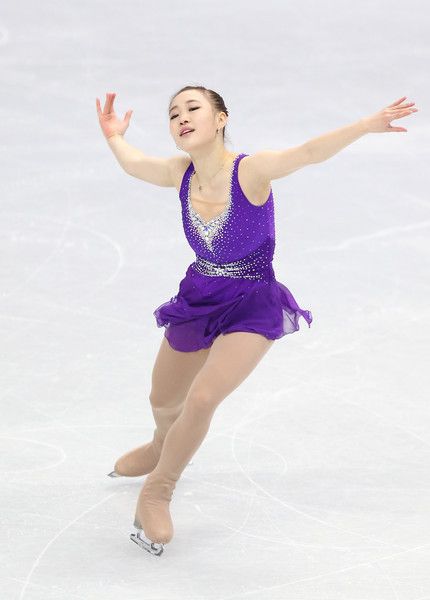 Coming In:
So Youn had a decent season on the GP placing 5th at both of her events. In terms of having everything needed to break through to the next level, So Youn's got it...she just has yet to have the breakout competition she needs to make the judges really take notice of her. She is capable of putting up solid numbers when she hits her jumps and her overall skating is strong enough that the judges will move her up...but she has to prove she's ready.
Bottom Line:
Stay focused and deliver
two
strong programs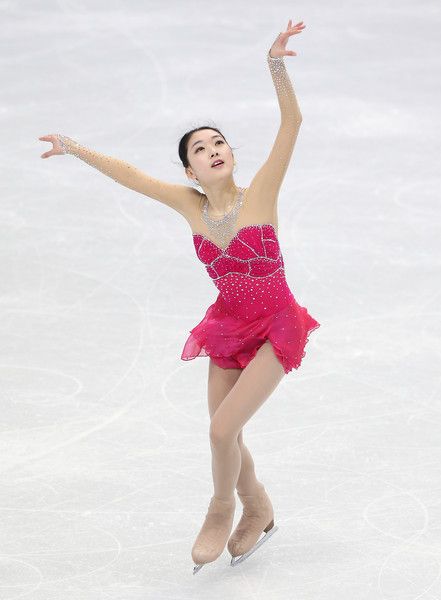 Coming In:
Zijun has been a middle of the pack skater all year long but her stronger performances at Four Continents has most people thinking she may be getting herself together (finally). She has enough content to be competitive in both the SP and FS which means if she can skate strongly, she could end up back in the top 10 this year. Zijun's overall skating still lacks what it needs for her to be competitive at the top, but the first step to getting there is delivering the goods under pressure. If she can build her foundation with that, she could be in a position to start moving up next year.
Bottom Line:
Hit those jumps and engage the hometown crowd in the performance
We'll also see a few more notable names in the mix this year:
Mae Bereniece Meite (FRA), Kiira Korpi (FIN), Alaine Chartrand (CAN), Elene Gedevanishvili (GEO), Brooklee Han (AUS), Joshi Helgesson (SWE)
and
Hae Jin Kim (KOR)
. This is going to be an exciting event! A couple of fun facts to remember:
- None of last year's medalists are competing this year...
- No one in this field of ladies has ever stood on a world podium...
- Russia hasn't had a ladies champion since Irina Slutskaya won back in 2005...
- At least one Japanese woman has stood on the world podium for the last 9 years straight...
- No American woman has stood on the world podium since 2006...
The
2015 World Championships
will take place in
Shanghai, China
from
March 23-29.
The ladies will take the ice for their S
hort Program
on
March 23 at 10:30 p.m
. I fully expect to be watching and tweeting live during the event (
@NakedIceBlog
) so make sure to follow me.
It's poll time! Who will be the 2015 World Champion? Make sure to vote!