Traditionally, Skate Canada is somewhat of a snoozer. Luckily that wasn't the case this year...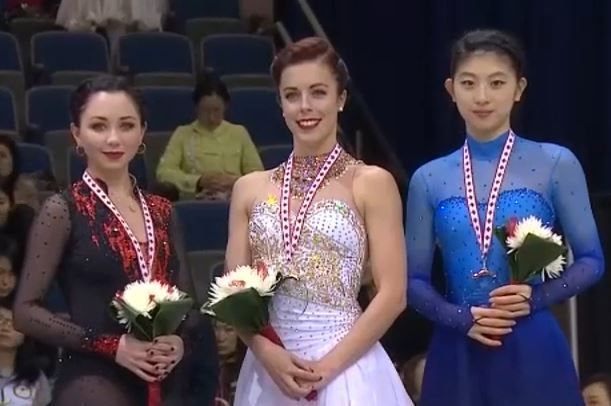 Not what I was expecting at all...
Final results: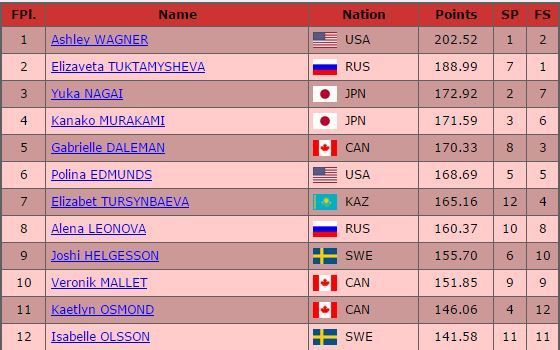 Ashley Wagner (USA): 70.73 (SP) + 131.79 (FS) = 202.52 (1st)
It seems as though Ashley is stuck in a constant struggle of proving to everyone and herself that she can compete with this younger generation...
I wasn't 100% sure about this "Hip Hip Chin Chin" SP for Ashley...until now. I must say, this SP is definitely a winner for her, especially when she skates it the way she skated it here. So often Ashley struggles to put her best foot forward in the SP. Thankfully, she seems to have gotten over that hump for now. Ashley opened up her program with a rock solid 3F-3T that earned +1.20 from the judges. She followed it up with a nice 2A and 3L as well as all level 4 spins and level 3 steps. When it comes to selling a program, Ashley is a master and she sold this one like the rent was due. Lots of sass, energy and fire...I loved it and so did the judges. Ashley earned the highest PCS of the segment on her way to a personal best score in the SP. She went into the FS with a 7+ point lead.
Giving face and giving life!
After her kick-ass performance in the SP, Ashley didn't need a huge score to take the gold medal. Sometimes it's tough to go out and skate well when you know the gold medal is right there for the taking but Ashley stayed focused and turned in a solid program. It wasn't perfect: she got hit with under-rotations on both of her combos and she dropped a few levels on her spins and steps. Even though the technical portion wasn't as clean as she'd like, Ashley did her job in the components. I like this newer version of "Moulin Rogue." Kudos to Ashley for upping her game and adding in more choreo and transitions; it does make a difference to the program and, as always, she sold it like a pro. The dress is really lovely too and complements her hair much better than the red one. Ashley placed a close 2nd in the FS with her first 130+ and broke the 200 point mark for the first time as well en route to her first Skate Canada gold medal.
Elizaveta Tuktamysheva (RUS): 55.37 (SP) + 133.62 (FS) = 188.99 (2nd)
Liza T hasn't been looking as unshakable as she did last year. This was definitely a test of her champion level resiliency...
It's been a while since anyone has seen Liza T struggle this much but her SP was just that: a struggle. She opened with a great 2A that earned +1.00 in GOE. I don't want to be one of those "do the triple! do the triple!" kind of people but...I kinda expected to see Liza go for the 3A, especially after the big score Ashley put up. After her 2A things started to go downhill: she doubled her lutz which resulted in zero points (solo jump must be a triple), lost levels on her spins and steps, and turned out of the landing on both jumps in her 3T-3T (-1.60). It wasn't what we're used to seeing from her. Liza ended up with the lowest TES of the segment which landed her in 7th place, more than 15 points off of the lead.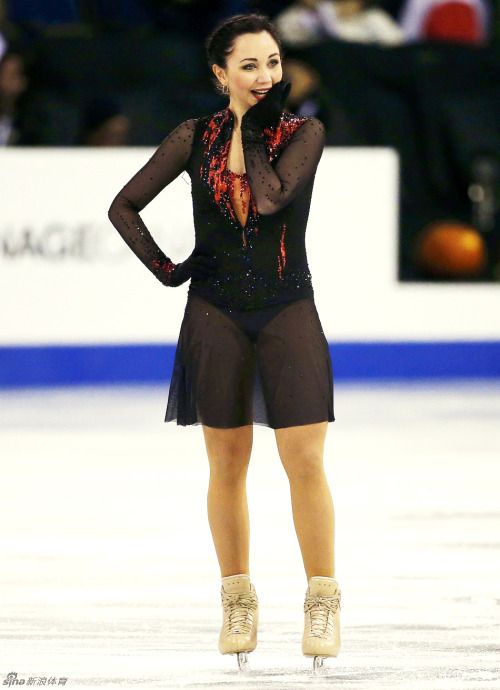 Is the mojo officially back?
It was strange to see Liza skating in the first group of skaters. You could tell she was very upset with herself after her poor SP and she really went into this program poised to attack. She opened with a 3A attempt; it was rotated but she fell out of the landing. Even with the loss in GOE, the attempt still earned her 6+ points which equates to having an extra lutz in your program. Liza T regained some of her old technical magic in this program: she hit all 6 of her triple jumps including a 3T-3T in the bonus as well as all level 4 spins, though she lost several points on her level 2 step sequence. Overall the performance was solid but I can't even pretend I like this program. The choreography is pretty weak and there is a
major
lack of transitions. Way too many crossovers and not enough in-betweens. Though most of the judges gave her 7s and 8s on transitions (reputation scoring), two judges gave her a 6.00 and 5.75. Kudos to those two individuals for keeping it real. Liza won the FS and leapfrogged from 7th to 2nd place and a silver medal. Hopefully this will be the confidence boost she needs to get herself back on track.
Yuka Nagai (JPN): 63.35 (SP) + 109.57 (FS) = 172.92 (3rd)
I've been a fan of Yuka's for a while. I think she's a lovely skater and has the potential to be a player in the Japanese ladies' field.
It's always tough to debut on the senior GP but Yuka set herself up quite nicely by being one of the only skaters to deliver a clean SP. She opened up her lovely "Madame Butterfly" SP with a nice 3Lz-3T and followed it up with a 3L, 2A and high level non-jump elements. There really is a style to skaters from certain countries and Yuka is a classic Japanese skater: nice edges, soft knees, smooth and lovely style. She has a nice flow to her skating though I would like to see her engage the audience and emote a little more. With a few more years experience under her belt, I could see her developing into a strong overall skater. Yuka scored a season's best and ended up going into the FS in 2nd place.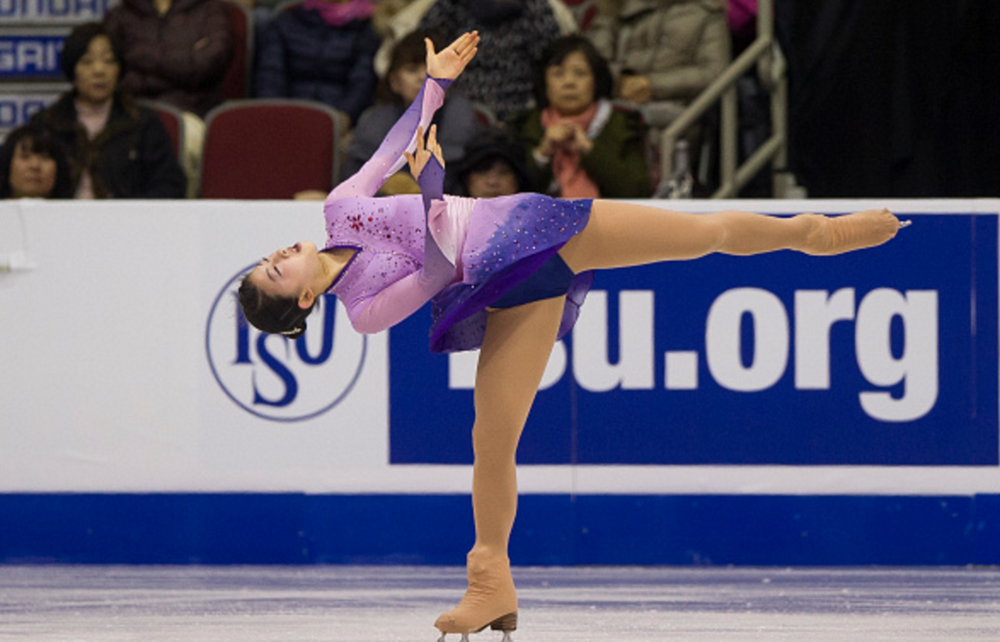 Welcome to the senior level newbie!
Sadly, Yuka's FS did not go as smoothly as her SP did. She opened with another big and beautiful 3Lz-3T (+1.30) but then started to run into trouble. She fell out of her 3F and singled her loop. Yuka fought back with a nice 2A-3T in the bonus but the singled jump along with two other under-rotations really hurt her score technically. I think she may have been a little nervous, which is understandable given her position coming into the FS. It's a tough lesson all newbies must learn and she learned it here. Yuka placed a disappointing 7th in the FS but thanks to her excellent SP, she was able to hang on and earn a bronze medal in her first appearance on the senior Grand Prix. Not bad at all newbie...not bad at all.
As for the rest...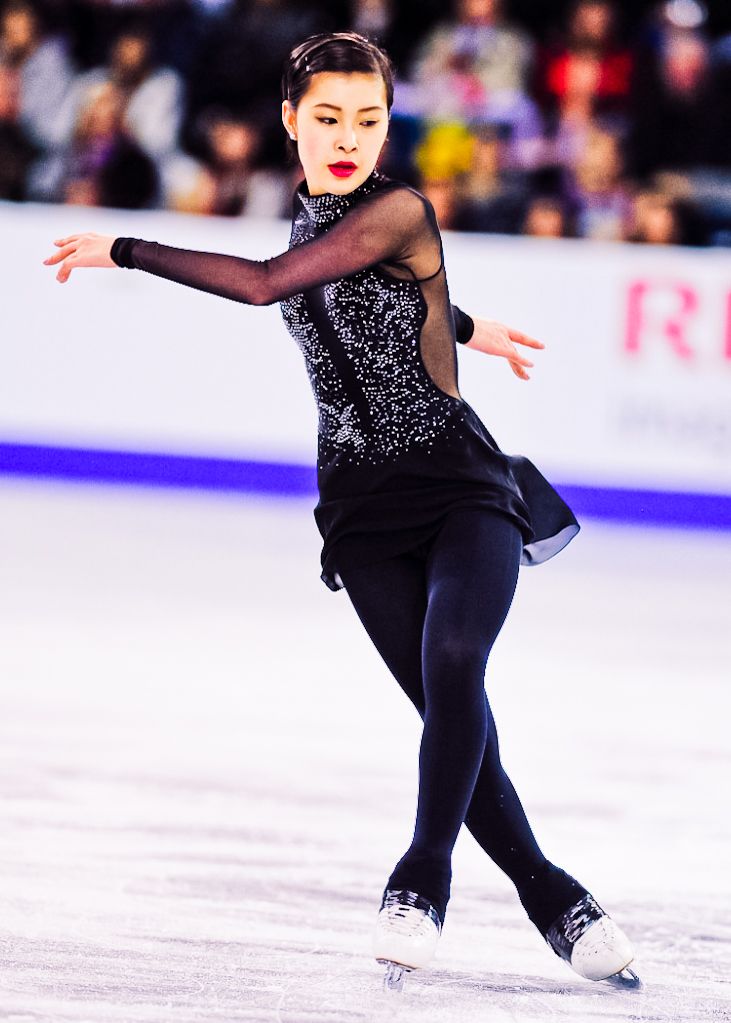 That girl knows how to thrown down a tango!
Kanako Murakami (JPN; 171.59, 4th):
I'm not quite sure why Kanako is still competing but she keeps finding ways to keep herself in it. She not where she used to be in terms of her technical level but she can still do some damage. I really like her "Tango de Roxanne" SP. It reminds me of her "Adios Nonino" FS where she really picks up the energy and fire at the end. Kanako lost points on her combo (3T-3T(
<
)) and ended up getting no points for her axel but still placed a solid 3rd heading into the FS. The FS wasn't particularly strong (only 4 triples) but Kanako just barely missed a bronze medal here.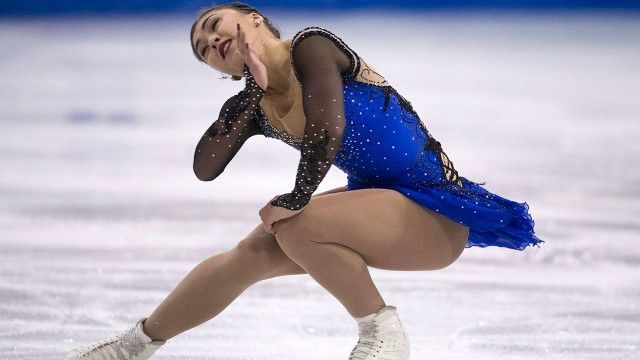 #dothedamnloop
Gabrielle Daleman (CAN; 170.33, 5th):
Gabrielle had a rough go of it in the SP. Her opening 3Lz-3T received a downgrade and she lost points on her 3F as well. Thankfully she regrouped and came back much stronger in the FS. Aside from an under-rotation on her 3T-3T and a ding on her 3F, she was solid. I absolutely loved her comments in the Kiss & Cry regarding getting that clean program out: "You're gonna do this damn loop and you're doing a clean program." Sometimes nothing beats giving yourself a good kick in the ass because Gabby
did
do the damn loop...and she did a clean program.
It's tough to find pictures this year...
Polina Edmunds (USA; 168.69, 6th):
I really love Polina's new mature style this year. There's something so refreshing about seeing her not looking like an overgrown toddler on the ice. She's tall and regal looking and she's even carrying herself differently. Overall her on-ice appearance is a million times better. I think her "Moonlight Sonata" program is lovely but she did have some issues here. Under-rotations on her 3-3 combo and 2A lost her points but the shocker was her receiving no points on her sit spin. The thought is she wasn't down far enough or maybe she didn't get enough rotations...either way, losing those points hurt. Polina had issues in the FS as well. Four under-rotations and a fall cost her several points. She seems to have corrected her flip edge but now she's getting hit with a lot of under-rotations...poor Polina can't catch a break!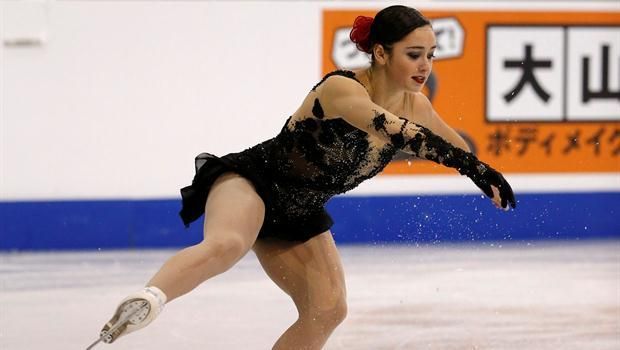 Not the comeback she was looking for...
Kaetlyn Osmond (CAN; 146.06, 11th):
Kaetlyn started off her "La Vie en Rose" SP so well. She hit a soaring 3F-3T and a monstrous 3Lz with tons of height and speed. Coming out of her 3Lz she went to do an Arabian and completely slipped off of her edge and hit the ice hard. It was one of those surprising and painful-looking falls that shocks everyone. Kaetlyn got up and tried to shake it off but wasn't able to get her feet under her in time enough to hit her 2A and she ended up falling on it. Even with the missed spin and 2A, Kaetlyn was able to score well enough to make the final group going into the FS. I don't know if she's injured again or if it was just nerves but Kaetlyn fell
five times
...it was tough to watch. I hope she can regroup and be ready for her next event.
This week is
Cup of China
in Beijing and it's going to be a good one! We'll get to see
Mao Asada (JPN)
in her return to the GP as well as
Elena Radionova (RUS)
in her season debut. We'll also see
Rika Hongo (JPN), Anna Pogorilaya (RUS), Zijun Li (CHN), Courtney Hicks (USA), So Youn Park (KOR), Karen Chen (USA), Nicole Rajicova (SVK), Hannah Miller (USA), Lu Zheng (CHN)
and
Ziquan Zhao (CHN)
.
Time for the poll! Who win will gold at Cup of China? Make sure to vote!