Did that go by really quickly or was it just me? It seems like this season flew by at light speed and here we are at the end of another year. With the season officially over it's time to take a look at the top skaters from my
End of Grand Prix Power Rankings
and see how they fared in the second half of the season. Some people have moved up, others moved down, and there are quite a few new additions as well as skaters from earlier in the season who didn't make the list.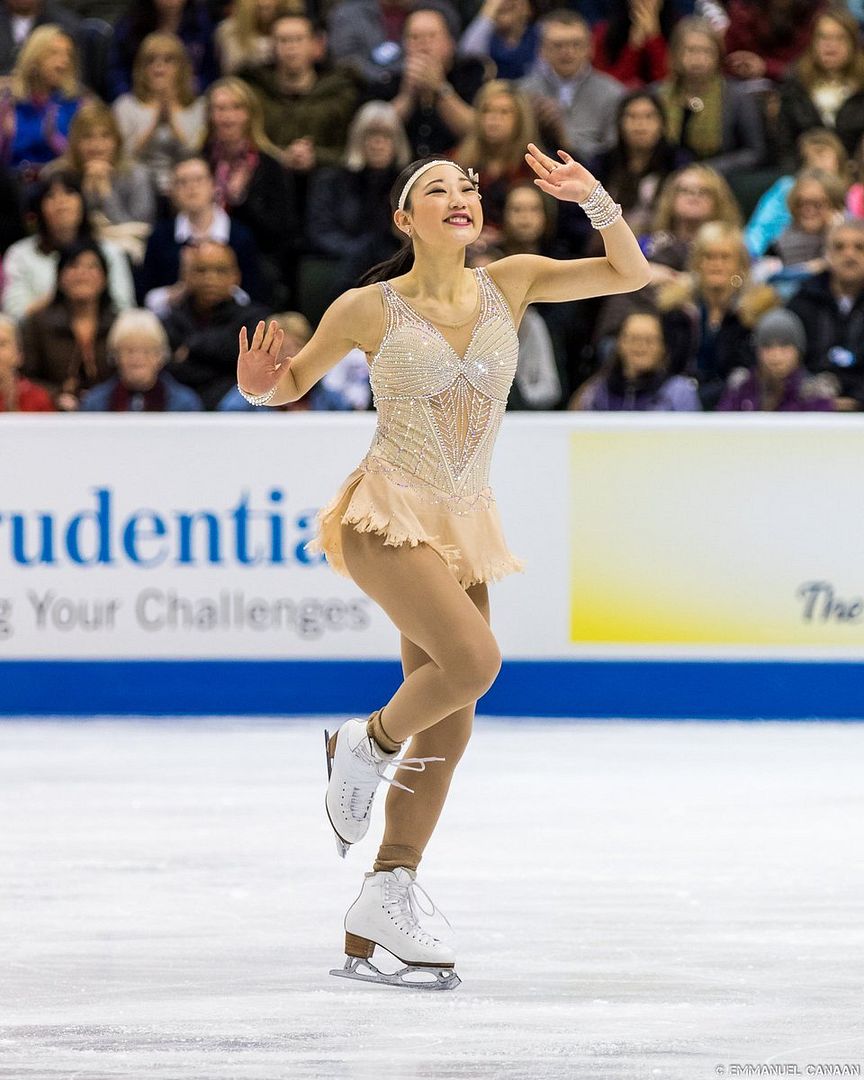 Previous Ranking: N/A
Despite equipment problems (i.e. a torn boot) at nationals Mirai delivered very well and finished 4th overall, a major improvement over her 10th place finish last year. She went to Four Continents and delivered yet again earning a silver medal and her highest ever total score. After Polina Edmunds withdrew from Worlds with an injury, Mirai was called in to replace her. Even though it was last minute Mirai was able to give solid performances in both segments of the competition and finish a strong 10th place overall.
Next Season:
Mirai ended her season on a high note. She's still not 100% out of the woods when it comes to under-rotations but she's getting fewer calls and that's a plus. Even better, her confidence has grown quite a bit. She seems more focused and at ease when she skates which should help her next season. If she can continue this trajectory and continue to improve Mirai should have a pretty good season next year.
9. Gabrielle Daleman (CAN)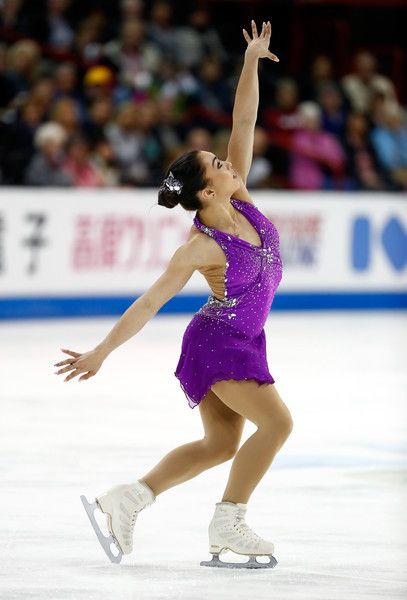 Previous Ranking: N/A
Gabrielle started her second half of the season with strong performances at nationals and a silver medal which earned her a trip to Worlds. Gabrielle turned in strong performances and ended up scoring personal bests in the SP and FS as well as a personal best total score. She placed a strong 9th overall, improving upon last year's placement of 21st.
Next Season:
Gabrielle is getting the hang of competing. She's an explosive skater with big jumps and nice charisma on the ice. When she's
on
she's capable of posting big numbers which can make her a strong top 5 skater on the Grand Prix next season. She's definitely Canada's #1 at this point and can solidify that position with a strong season next year.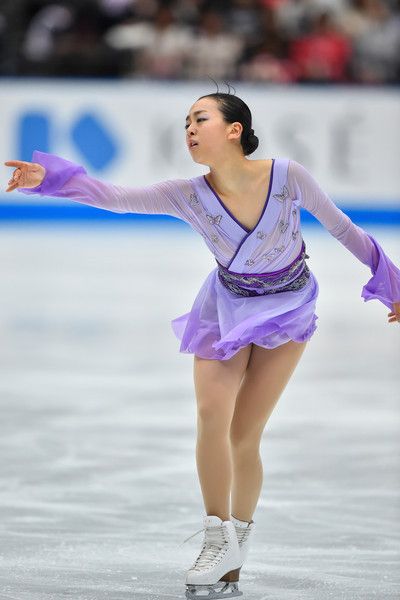 Previous Ranking: #7 (-1)
Mao's struggles continued after the Grand Prix. Competition at nationals was fierce and left her in 3rd place overall. Mao struggled in the SP at Worlds and finished a disappointing 9th. She fought back hard in the FS with a stronger effort but was unable to move up much and finished 7th overall.
Next Season:
This season didn't go according to plan but Mao isn't one to back down from a challenge. Her consistency was not good this year and ultimately that's what hurt her the most. Mao is one of the most capable skaters there is when it comes to getting back to the top. If she can get herself back in form (3As and all) there's nothing to stop her from re-establishing herself as the one to beat.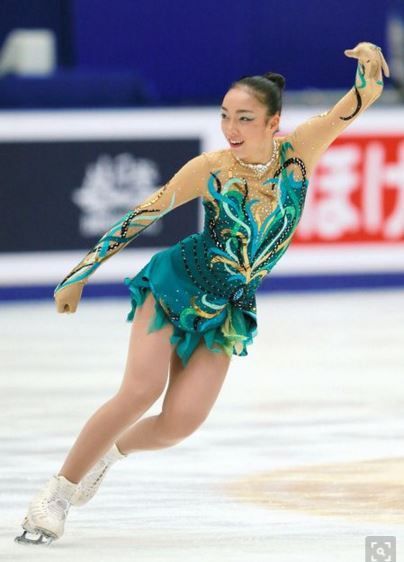 Previous Ranking: #8 (+1)
Thanks to some new talent emerging at nationals Rika ended up missing the podium and placing a disappointing 4th overall. Luckily she rebounded at Four Continents with stronger performances and placed 3rd. Even though she didn't medal at nationals Rika received a spot on the World team and made the most of it. She delivered two strong performances which placed her a solid 8th overall.
Next Season:
With Mao struggling Rika is the strongest #2 Japan has; however, there is strong new talent coming up in the Japanese ranks. If Rika wants to secure her spot, she's got a lot of work to do. Her performance ability is excellent but she still needs to work on her posture, finesse and overall presentation on the ice.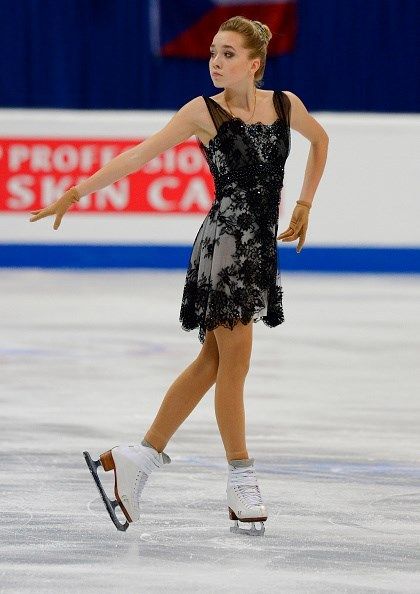 Previous Ranking: #3 (-3)
Elena turned in good performances at nationals but was unable to hold off Evgenia and placed 2nd. The same scenario occurred at Europeans: strong performances, not enough to get past Evgenia. Elena delivered well at Worlds but the level of skating has increased and her sloppier skating wasn't enough to earn her the points needed to keep her on the podium this year and she finished 6th overall.
Next Season:
Some of Elena's jumps appear to be hanging on by a thread. Her lutz in particular has become a struggle for her. She's still landing the majority of her jumps but their quality has plummeted this season which has hurt her in the standings. She needs to work with a technician over the summer to see about tweaking some of her technique. My fingers are crossed for better programs too...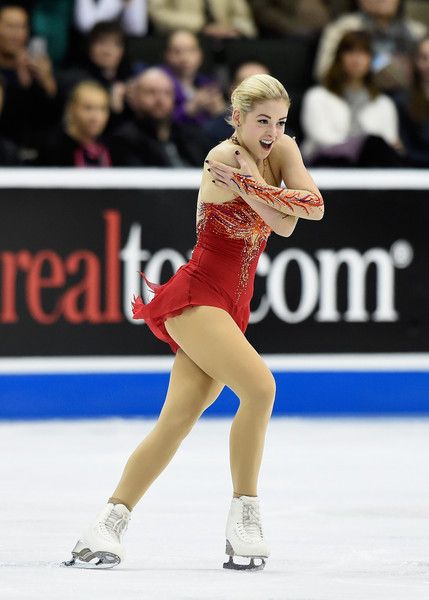 Previous Ranking: #4 (-1)
Gracie's second half of the season was yet again a seesaw of highs and lows: low in the SP at nationals, high in the FS where she was flawless and won her second title; low at Four Continents where she placed an embarrassing 5th overall; high at Worlds where she won the SP and low in the FS where errors cost her a spot on the podium and left her in 4th place. Gracie finished last in her SP group at the Team Challenge but rebounded with a strong performance to finish 1st in her FS group. A veritable seesaw of performances and results.
Next Season:
I have pretty much given up on trying to figure Gracie Gold out. All of the pieces were there this season yet it never came together the way it needed to. Missing out on a medal in Boston was devastating for Gracie but she has everything she needs to rebound. Whether she can/will put it together next season is anyone's guess...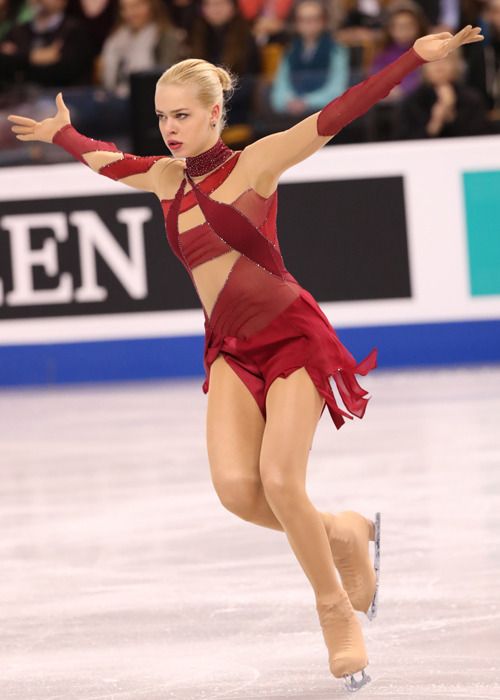 Previous Ranking: N/A
Anna had a rough Grand Prix season but showed up at nationals looking like a brand new skater. She turned in two very strong performances at nationals and ended up placing 3rd which earned her a trip to the European Championships. Her skating wasn't as strong at Euros but she was able to place 3rd again and earn a trip to Worlds. Anna stunned everyone by placing 2nd in the SP at Worlds and shocked everyone yet again by following up that effort with a virtually flawless FS which landed her on the podium with a bronze medal.
Next Season:
Anna's skating has really improved. I've been saying it all season long...when she's
on
, she's good. The inconsistencies she suffered at the beginning of the season seemed to even out in the second half and allowed her shine on the World stage. She undoubtedly turned some heads and that should serve her well next season. As long as she can keep it up, Anna's the strongest #2 Russia has right now.
Previous Ranking: #2 (-1)
Satoko was wonderful at nationals and easily defended her title. She showed up at Four Continents looking more focused and determined than ever and, again, turned in strong performances and finally walked away with gold. At Worlds Satoko delivered yet again; however, an under-rotation in the SP along with significantly lower PCS prevented her from staying on the podium and she finished 5th. Though it must have been disappointing Satoko rebounded again at the Team Challenge and ended up placing a combined 2nd overall.
Next Season:
There's no denying Satoko's freakish consistency, elegance or competitive focus...yet she's still coming up short when she's put next to other competitors. It's going to be tough if not impossible for her to ever receive the kind of respect others get but she has made strides this year.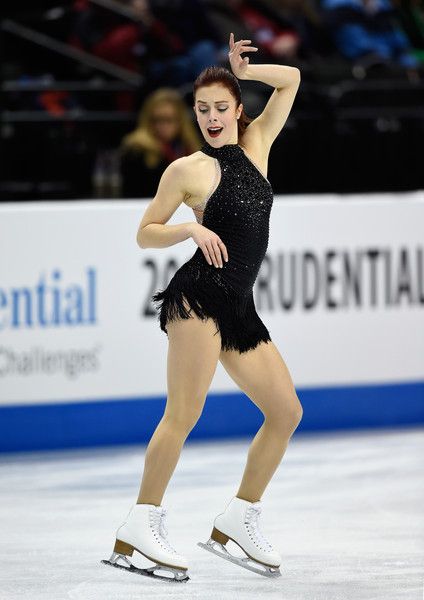 Previous Ranking: #5 (+3)
Nationals was a bumpy affair for Ashley. She lost her title to Gracie and ended up placing 3rd overall. Ashley declined an invite to compete at Four Continents, opting to prepare for Worlds instead which ended up being the right move. Ashley brought her
A+
game to Worlds and delivered her two best performances ever. She won the silver medal and finally broke that damned U.S. women's medal drought.
Next Season:
Winning a World medal seemed like an utter impossibility but Ashley made it happen. I get the sense that despite the fact she's better now than she's ever been, Ashley's career is winding down. We're only two years away from another Olympics but a lot can happen in that time. It's only going to get harder from here to keep up with the sport as it evolves. Even though it's going to be tough, I definitely wouldn't count Ashley Wagner out.
1. Evgenia Medvedeva (RUS)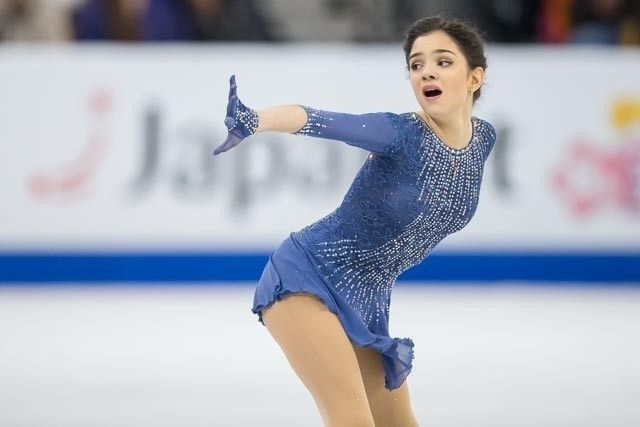 Previous Ranking: #1 (--)
This has been a dream season for Evgenia. No debuting senior has ever had this much success straight out of the gate. After her win at the Finals Evgenia went on to win nationals, the European title and the World title with relative ease. She broke the World record for a FS total at Worlds and broke it again at the Team Cup. The thing that makes Evgenia so lethal is the fact that as a skater and competitor, she has no weaknesses. No under-rotation issues, no edge issues (anymore), difficult content, strong spins and skating skills, lovely presentation, an engaging on-ice personality, nerves of steel and competitive focus...she's lethal and it doesn't look like she's going anywhere any time soon.
Next Season:
It's been a long time since a Russian has managed to stay at the top for longer than a season. Evgenia's spot seems safe but there's no telling what kind of effect winning it all will have on her next year. Also she's not out of the puberty woods just yet which means possible body changes could pose problems as well. Still given her mental toughness and competitive nature, even if she goes down I have the feeling she won't stay down for long.
And that, as they say, is that. Usually everything goes pretty quiet at Naked Ice until My Off Season Fun posts start up but it will be a little different this year. I'll post my OSF series later this summer but I'm also getting ready for my We'll Be The Judge of That project. I've decided the first even will be the
2014 Sochi Olympics
(cuz why not?). More on that to come soon!
If you haven't signed up
make sure you do
. This should be fun!
Later taters!