Another season begins! It's hard to believe we've already reached the halfway point between the 2018 Olympic Games in Pyeongchang. A lot can change between now and then but for now, here's where we stand heading into the 2016-2017 season...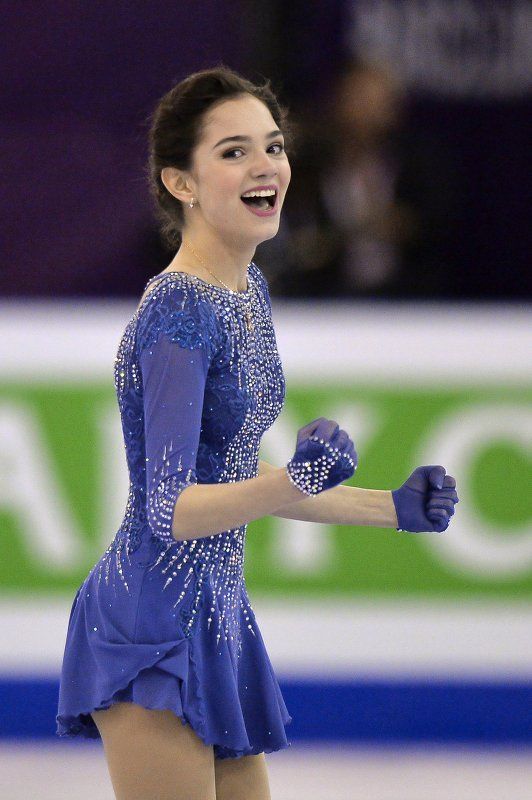 Can she make it back-to-back titles?
Last year was pretty epic for Evgenia. With the exception of Rostelecom Cup, she won every event she entered. From what we've seen from her so far in the off season it doesn't look like Evgenia has plans to slow down. She's grown a bit taller but her jumps still look solid and controlled. Despite the apparent "artistic stall" in her program, Evgenia is looking as if her sophomore year is going to be as good if not
better
than last year. It's been a long time since a Russian woman has stayed at the top for more than a year but I'm almost prepared to bet money that she's going to break that trend.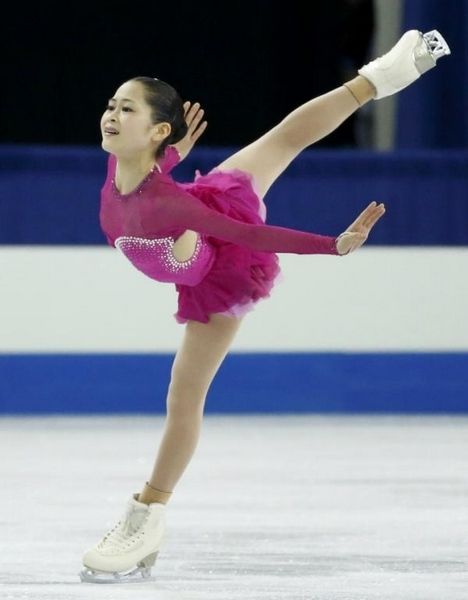 What more can she do?
Satoko was one of the most consistent competitors last season and, for the most part, she reaped the rewards from it. There's really nothing more she can do to make herself better at this point. Her jumps are small...it's a sad fact of life. I don't see her fixing that any time soon. The good news is she does everything else very well and that will pay off for her especially when she does it well so consistently. Against a stacked field however, she'll always get the shorter end of the PCS stick...I'm not sure there's anything that can be done to fix that either. Regardless, if Satoko can keep it up she'll add several more medals to her trophy case this year.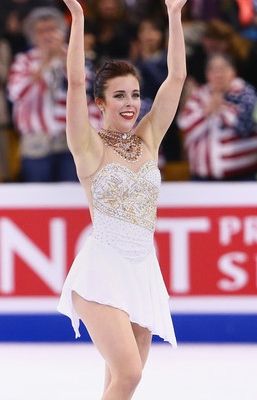 Can she keep the momentum going?
Ashley is the kind of person who likes success and doesn't shy away from it. She gets a taste of it and wants more. I think finally having that World medal will light an even bigger fire under her ass this season. I get the sense Ashley is going to want to prove that the medal wasn't a fluke and that she's fully capable of competing with and even beating the younger girls. World medalists get a boost especially when they skate well which means if Ashley can get her big combos consistent and skate well this season, it's very likely she'll be able to close the gap between her and the other top skaters.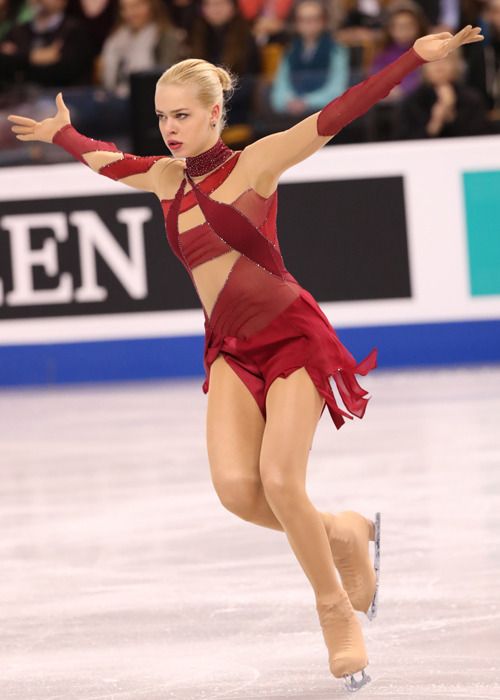 Can she move up in the standings?
Anna finally got out of her sophomore/junior slump last season and surprised everyone by winning the bronze medal at Worlds. Like Ashley, I think Anna really wants to succeed and feeds off of winning. She's looked more confident and sure of herself lately and if she can start delivering consistently her scores will skyrocket. Anna skates with more maturity and speed than her Russian teammates which can give her an edge if she backs it up with the technical content.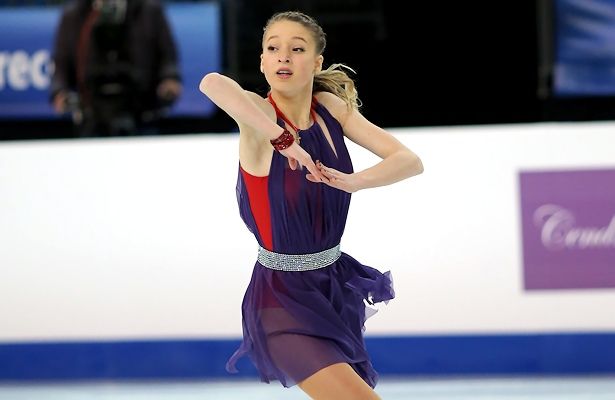 Is she the Breakout Star of 2016-2017?
Maria is debuting on the senior level this season and she's one of my picks for Breakout Star. Maria wasn't as dominant on the junior level as some of the other Russians but she has grown and matured a lot over the summer. That will work to her advantage as she won't come in looking like a fresh-off-the-JGP skater. Maria has a lot of content, good consistency and a lovely style that the judges will likely respond to. I'm expecting to see Maria on the podium at both of her events this season and I wouldn't be surprised if she knocks off a few of the more established skaters.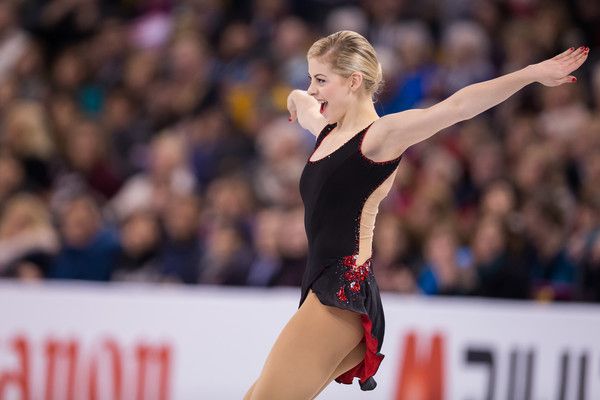 Is this the year she puts it together?
Gracie missed a golden opportunity in Boston last year and I don't doubt there is still some part of her that isn't over that yet. However, she has to move forward and stay focused. Both of Gracie's GP events this season have deep fields and with her being assigned to Skate America, she won't have much time to get herself together. Gracie is still one of the most talented skaters in the field...she just needs to believe it and start skating like it.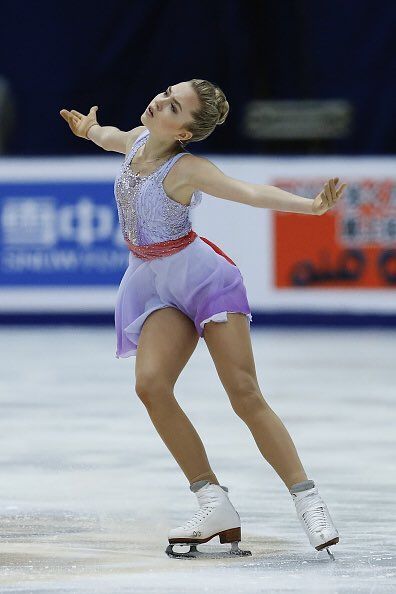 Can she hold on to her #3 spot in Russia?
Elena fell down the ladder a bit last season. She still had the content to be competitive but the quality of her skating was low compared to some of the other skaters and that hurt her. This is actually a pretty critical season for Elena. As of now she's #3 in Russia behind Medvedeva and Pogorilaya. If Maria Sotskova has the kind of debut I think she'll have, Elena could be in danger of being knocked off the World team. She has to work on cleaning up her jumps and presentation if she wants to retain her positioning.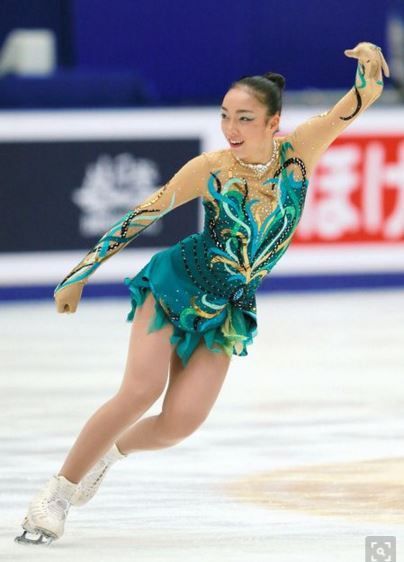 Can she hold on to her #3 spot in Japan?
Rika had a pretty good season last year but she still lost some ground. The level of skating has gone up so much that it's been tough for Rika to keep up. She's not the most aesthetically pleasing skater in the field but she's definitely a performer who skates with a lot of energy and enthusiasm. Like Russia, the Japanese field is getting tougher as well. There are a few newbies looking to move up in Japan so Rika will need to bring it if she hopes to retain her positioning.
Mao struggled pretty much all season long last year. Her overall skating is more beautiful than ever but her inability to deliver the technical content is hurting her. As amazing as Mao is she has fallen behind due to this. As I've said the field continues to grow deeper each year and if Mao can't get her jumps back she's going to be pushed out by the younger skaters.
Other notables we'll see this season...
Mirai Nagasu (USA):
Mirai stepped in for Polina Edmunds at Worlds last year and had a strong finish. She's been competing a lot this summer and we've some some moments of brilliance but the consistency isn't there yet. If Mirai hopes to earn a spot on the next Olympic team, now is the time to start making her case.

Gabrielle Daleman (CAN): Gabrielle had a breakthrough at Worlds last year and scored very well. I think that has given her some much needed confidence. Gabby has big jumps and great programs but if she wants to see her scores go up, she's got to deliver consistently.


Polina Edmunds (USA): Despite her ability to turn in more or less clean programs consistently, Polina has yet to make a mark internationally. The judges just don't respond to her. I don't know what's missing for Polina but I'm excited to see what happens when she finally figures it out...

Kaetlyn Osmond (CAN): Kaetlyn has yet to make a significant mark on the field since her debut in 2012-2013 thanks to injuries but she seems like she may be ready this season. Kaetlyn's big jumps, speed and charisma are pluses for her, but she'll need the consistency to put it all together.

Elizaveta Tuktamysheva (RUS): Liza T had a pretty epic decline last year...one of the worst I've ever seen for a World champion. Liza appears to be working her way back but it will be a long road. I do think the Russian field is a bit too deep right now but if Liza T can get her jumps back (that 3A is a must) she may be able to get herself back into the top 5.


Julia Lipnitskaya (RUS):
A coaching change has somewhat renewed Julia's skating. She has a strong SP that could place her in the top 2 heading to the FS, but the FS is still a problem for her. However, if she can get her jumps back on track, I could see her leapfrogging back into the top 3 in Russia.
Serafima Sakhanovich (RUS):
Serafima is debuting on the senior level this year. She's a powerful jumper and a good performer, but the extreme sloppiness of her skating and her inconsistent jumps will likely hurt her quite a bit.
And so it begins! The 2016-2017 Grand Prix of Figure Skating opens this week with
Skate America
which will take place in Chicago, IL. This stacked field is headlined by World silver medalist
Ashley Wagner (USA),
reigning US champion
Gracie Gold (USA)
and the legendary
Mao Asada (JPN)
. We'll also see the season debut of
Julia Lipnitskaya (RUS)
along with
Gabrielle Daleman (CAN)
,
So Youn Park (KOR)
,
Kanako Murakami (JPN)
,
Mariah Bell (USA)
,
Mai Mihara (JPN)
,
Serafima Sakhanovich (RUS)
,
Roberta Rodeghiero (ITA)
and
Angelina Kuchvalska (LAT)
.
First poll of the season! Who will win gold at Skate America? Make sure to vote!