The 2017 U.S. National Championships are just around the corner. In most cases there is a clear front-runner...unfortunately, that ain't the case this year. Everyone seems to be struggling in some way which means this could be a very interesting competition, especially if someone has a breakout performance. I'll take a look at where the skaters are coming in and give them a bottom line for these championships.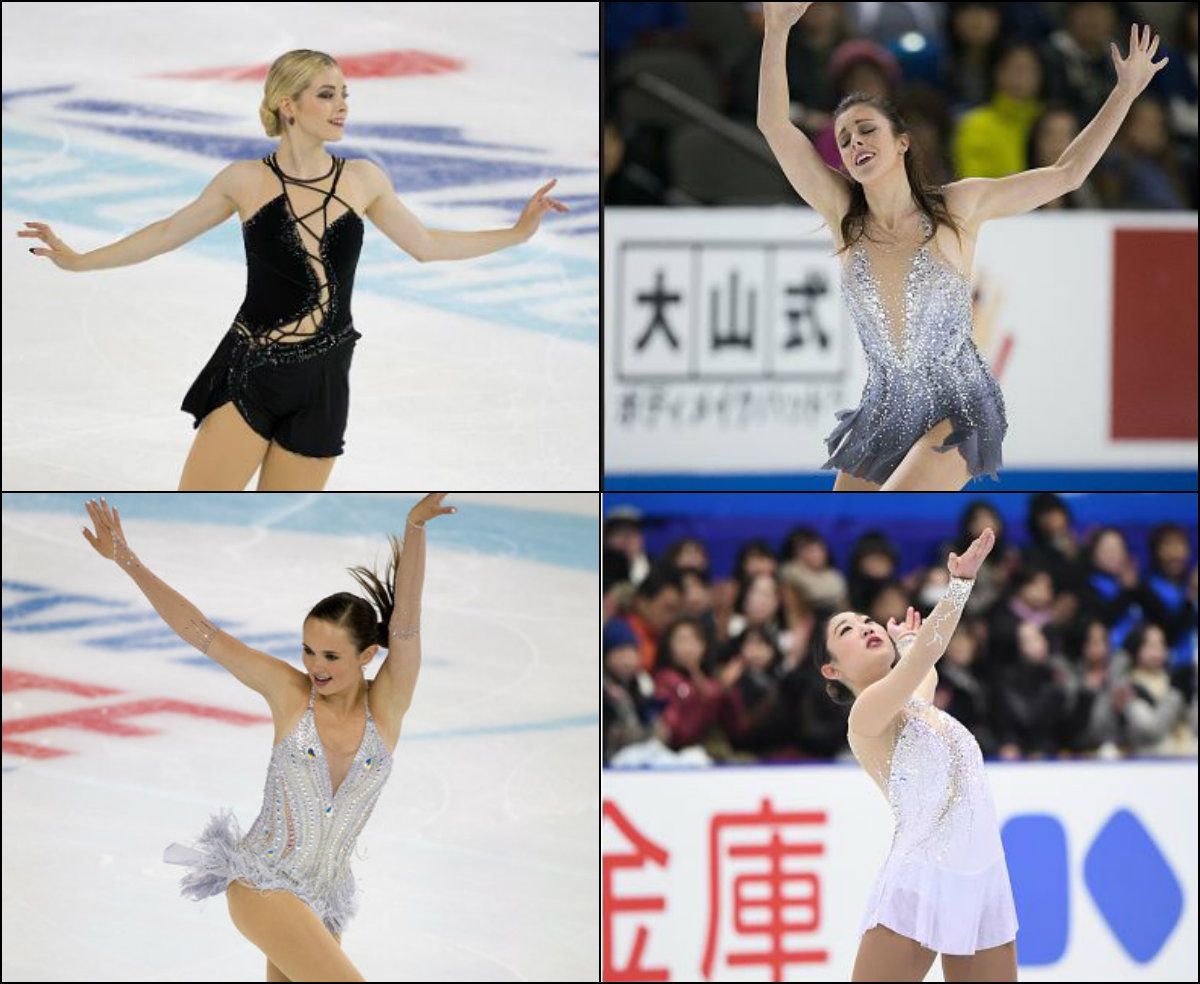 Who will stand on the podium?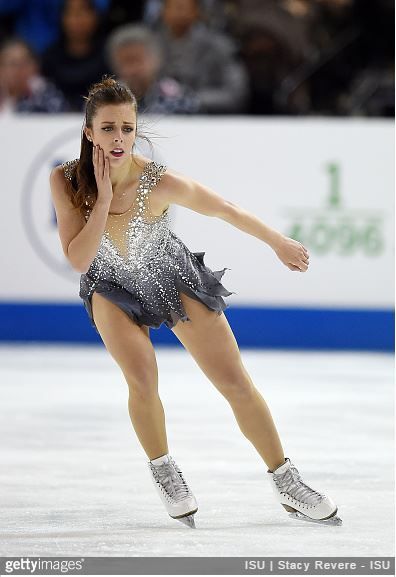 Time to bring it!
Coming In:
Ashley started off with a win at Skate America but lost all momentum when she failed to qualify for the Final after a disastrous skate and 6th place finish at Cup of China. She has strong programs and her confidence is at an all-time high...but her jumps have been MIA this season. Even in her win at Skate America Ashley's jumps were a weak point for her. She's had a long break leading up to this event so the hope is we'll see improvements. Despite the not-so-great season Ashley has had so far, she is probably still the favorite coming into this event. If she wants to reclaim that title she is going to have to deliver not only in performance but on the technical side of things as well.
Bottom Line: Bring the Diva Wagner performance and the technical content
Gracie Gold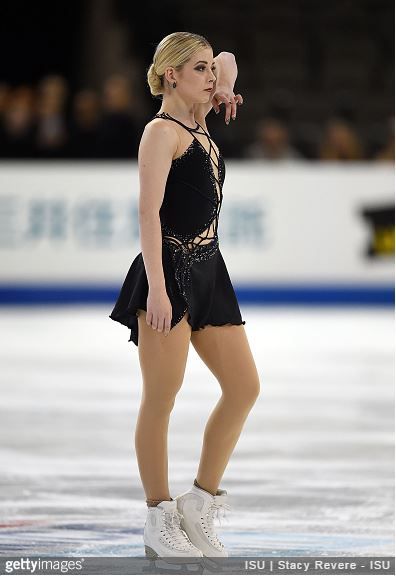 Leave the past in the past. Time to move forward!

Coming In:
It's been a hellish kind of season for Gracie. The disappointment from last year's Worlds plagued her all season long and resulted in a string of disastrous performances and horrible placements. I really don't know what kind of skating we'll see from Gracie at this event. The news that she contacted her old coach, Alex Ouriashev, and spent two weeks back in Chicago working with him on her jumps does give me hope that we'll see better performances from her...but with Gracie you never know. She talks a good game but it always comes down to what she puts out on the ice. On top of everything else she also has the pressure of defending her title this year. However if she can deliver, I don't doubt Gracie will win. On the other hand if she implodes the way she has been all season long, she may just miss the World team this year.
Bottom Line: Let go of the past, "be bitch," and go out there and skate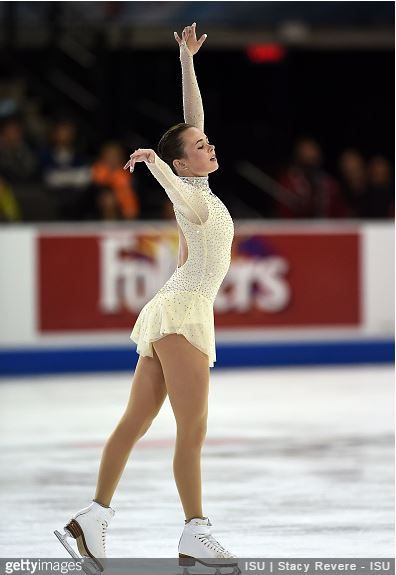 You've got the green light...Go!

Coming In:
Mariah only had one Grand Prix assignment this year and she made the most of it, winning the silver medal at Skate America with two very strong performances and effectively setting herself up as one of the favorites for that third spot at nationals this year. She competed at Tallinn Trophy back in November and finished a very close 4th, though her scores and skating were nowhere near what she delivered at SA. Mariah is my dark horse pick this year for several reasons: she has that star power and presence the U.S. needs; she has great jumps and the ability to deliver strong technical content; and best of all, the judges like her. The iron is hot and Mariah needs to strike
now
. If she can go out there and deliver, I wouldn't be shocked to see Mariah on the podium...maybe even the top of the podium if Ashley and Gracie still haven't gotten themselves together.
Bottom Line: Now is the time to set yourself up for Pyeongchang. Go for it!
Mirai Nagasu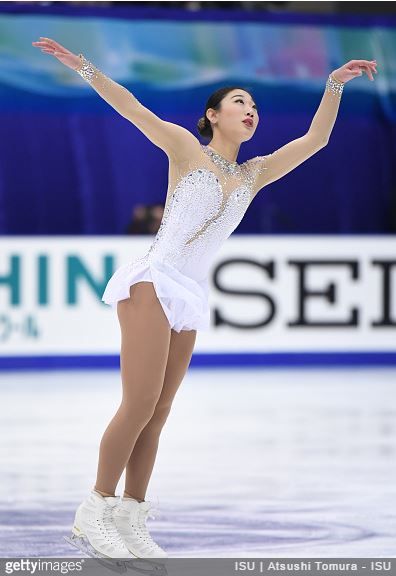 Time to make it happen!

Coming In: Mirai had a rough time at Skate Canada but placed a respectable 5th at NHK Trophy. Even though she's been skating better this season the issue of under-rotations is still a sore spot for her. We've seen videos of Mirai landing a triple axel in practice which did get a lot of people buzzing; however, I'm not expecting to see her go for it at this event. The focus needs to be on rotating her current layout and injecting more energy, life and performance into her programs. If Mirai can skate cleanly she has enough technical content to nab a spot on the podium and earn another trip to Worlds...but it's going to be up to her to get the jumps around and sell her performance.
Bottom Line: Bend those knees, rotate the jumps and perform
Courtney Hicks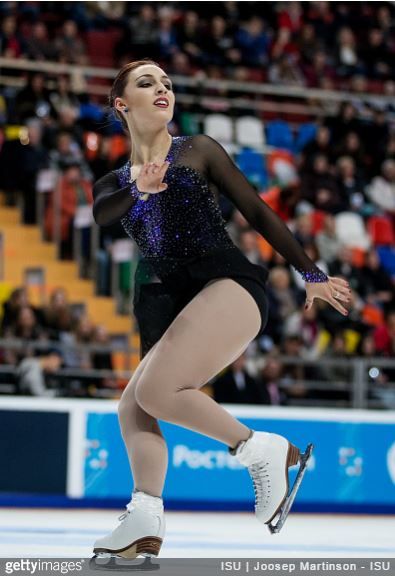 Don't waste another opportunity to get ahead

Coming In:
Courtney started off her season well with a bronze medal at Rostelecom Cup but lost ground at Cup of China where she finished a distant 9th. Even with the bad finish at COC Courtney is still a candidate for that third spot this year. She has been in this position the last two years in a row and both times has failed to seize the opportunity to move up. Like everyone else who has their eyes on Pyeongchang now is the time for Courtney to start making moves. With Polina out that spot is up for grabs. Courtney needs to go out there, stay focused, nail her programs and force the judges to take notice of her.
Bottom Line: Finally seize the opportunity to move up
Karen Chen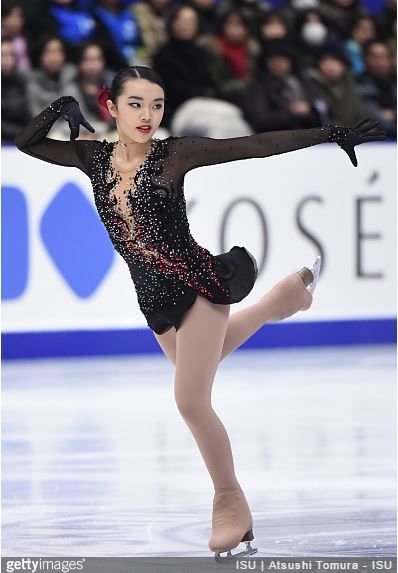 Make a move...it's time.

Coming In:
Karen finished 6th and 7th at her two events on the Grand Prix this season. Despite having strong technical content and lovely programs, Karen has yet to break through internationally due in large part to her habit of flubbing her SP. She usually makes a rather large error which takes her out of the running in the FS. Karen is another one who should be looking to make her mark now in preparation for Pyeongchang next year. Unlike a few of the others on this list I don't think too many people consider Karen a front-runner for the third spot. She should use that to her advantage. She'll be the underdog at this event which should help take some of the pressure off. Karen has every capability to stand on the podium...but she has got to stay focused and land her jumps.
Bottom Line: The pressure is off of you. Just go out there and skate.
Reigning silver medalist
Polina Edmunds
withdrew from the competition. She has not competed all season long due to injury. There are a number of other skaters we will see:
Bradie Tennell, Amber Glenn, Paige Rydberg, Franchesca Chiera, Livvy Shilling, Tessa Hong, Katie McBeath, Hannah Miller, Angela Wang, Rebecca Peng, Ashley Shin, Megan Wessenberg
and the return of
Caroline Zhang
.
This event is pretty wide open in my opinion. The federation has its favorites as always but even they can't deny that both Ashley and Gracie have not done well this season. We need whoever we send to be ready to battle so I'm hoping one or both of them will show some signs of life. As for that coveted third spot, this is the perfect opportunity for one of the "waiting in the wings" skaters to step up and make people take notice. This should be a good event!
The senior women take the ice at 8:00pm on Thursday. I plan on watching and tweeting live (
@NakedIceBlog
) so make sure to follow me.
Okay poll time: Who will win this one? Will Gracie earn back-to-back titles? Will Ashley get her 4th? Or will we have a new champion this year? Make sure to vote!