I haven't posted a single "Around the World in Skating" all season long. With plenty going on this past week, now is as good a time as any.
Adelina Sotnikova Out of the GP Series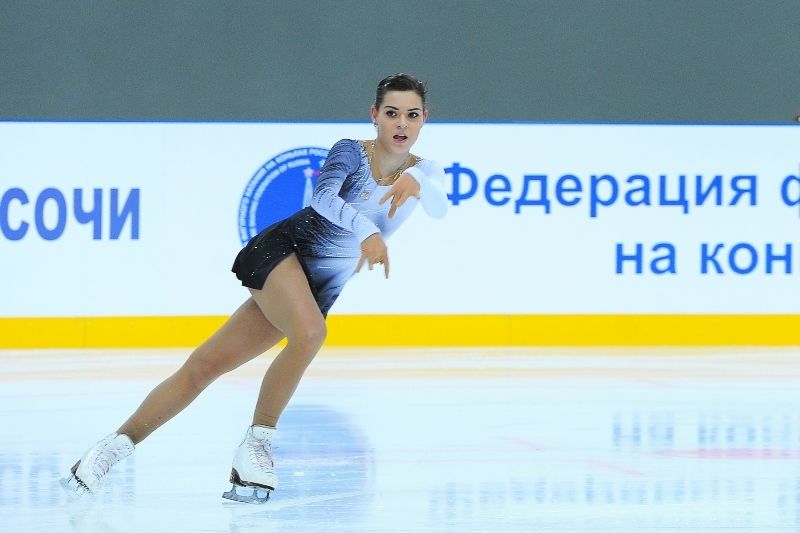 After withdrawing from Rostelecom Cup last week, Adelina Sotnikova is now officially out of the Grand Prix series this season. She has withdrawn from NHK Trophy as well due to
a torn ligament in her ankle
. Naturally those who don't care for Sotnikova are going to insist that she's faking an injury because she isn't prepared enough to be competitive on the Grand Prix. However, I don't feel as though this is the case...if it is a big ol' lie then kudos to her team for spinning such a detailed and convincing story.
According to interviews
, Adelina had been suffering from a nagging injury for several months. Her coach Elena Buyanova said that the injury had been getting better and that Adelina appeared to be gaining strength. Apparently Adelina had a solid showing at Cup of Russia and had been building her program up in preparation for Rostelecom Cup. Unfortunately she was still having pain despite therapy and treatment though she tried to ignore it. Last Thursday during a practice Adelina went up for a jump and felt something in her leg snap on the landing. A MRI revealed small tears in the
ligaments around the talus
. Adelina's foot is now in a cast that she will have to wear for three weeks while it heals.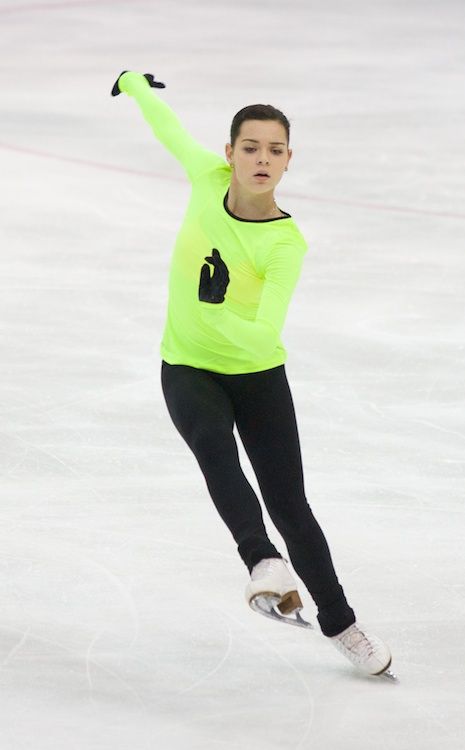 After everything that went down in Sochi, Adelina really needed to come out this season and prove herself. This injury seems pretty serious...serious enough that it may require her to sit out the rest of the season. She'll be in a cast for three weeks but I doubt if she'll be able to go right back into training for nationals. It's going to take time. I think she should just sit out the entire season. It's better that Adelina take the time to rest and heal completely, and then come back fresh and ready at the beginning of next season. What I don't want to see is her rush back to competition before she's ready. Adelina at her best is capable of beating just about anybody in the field right now. What she doesn't want is to show up ill-prepared or still injured...that will do nothing but hurt her. As much as I want to see her compete this season, I'd prefer to see her healthy and at her best rather than attempting to push through when she's clearly not well enough.
Get better soon Adelina!
(Thanks to FSU's DobrinFan for the interview translation)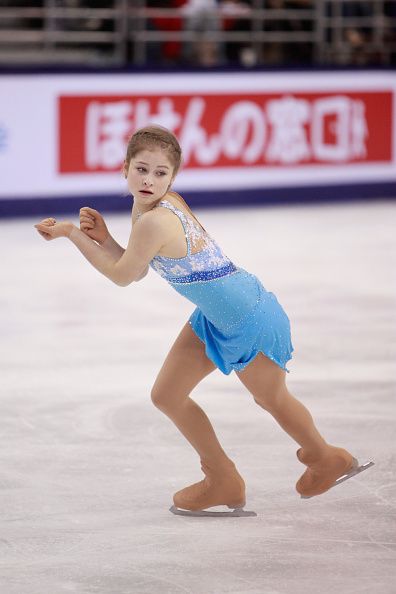 Many were wondering why Julia Lipnitskaya was not present at the ladies' medal ceremony this past weekend.
In an interview
, Julia and her coach, Eteri Tutberidze, explained that they were not aware of the time of the medal ceremony. Julia, understandably stressed from her performance in the FS, went back to the hotel and fell asleep. She received a call shortly before the ceremony began but was unable to make it back from the hotel to the rink in time.
Julia and her coach explained the situation and apologized to the Chinese federation as well as the ISU. They have been fined (as is customary if you miss the medal ceremony) but there are no bad feelings between any of the parties.
(Thanks to FSU's quiqie for the interview translation)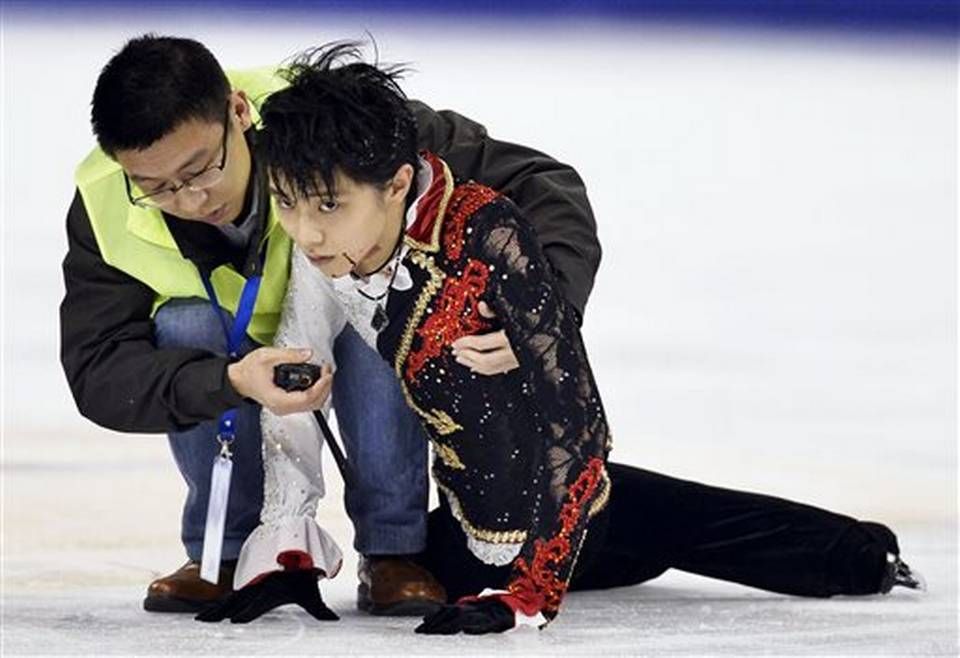 Yuzuru Hanyu of Japan colliding with Han Yan of China was the main topic of discussion at last week's Cup of China. The figure skating community has been in an uproar following the men's FS and what transpired. After the collision both men were cleared to compete by the medical staff but, judging from their performances, I don't I agree with allowing them to compete...especially Hanyu.
Hanyu's performance in the FS was almost too brutal to watch. It was obvious to everyone that he was not okay despite being cleared. He fell
five
times...and they weren't little sit down falls either; many of them were wipeouts. In addition to me disagreeing with him skating in the FS, I wholly disagree with him remaining on the podium after a FS that horrible. I love Hanyu but no way did he deserve silver after that mess of a program.
I do feel as though midway through Hanyu's program his coach Brian Orser should have cut the performance short. For one thing it's not a good look for the Olympic Champion to be reduced to a human zamboni (
five falls
), but more than that Hanyu could have seriously hurt himself even more attempting those jumps in his condition. The way he was falling all over the place he could have hit his head again. If Brian didn't want to step in and protect his skater, at the very least the officials of the event should have intervened. This is where our sport fails yet again.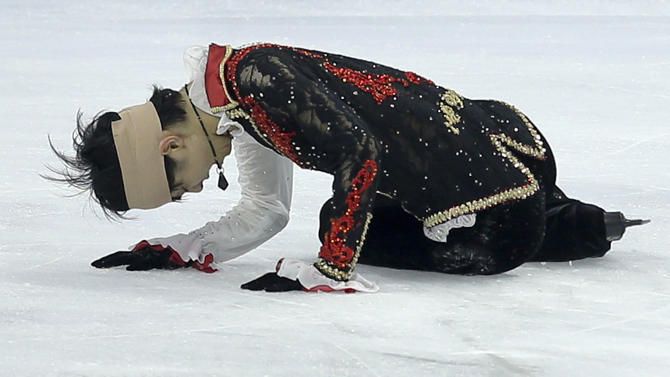 I think it was a huge mistake for Team Hanyu to allow him to skate. The skater's health should be priority number one. Obviously Hanyu wanted to compete; highly competitive athletes won't willingly allow themselves to be sidelined. That's where the coaches and the rest of the team have to step in and be the voice of reason. It's not like this was the world championships or the Olympics...it was freakin'
Cup of China
...a GP event...it's insignificant in the grand scheme of things. In the end, was it worth it? I don't think so. I think it was risky, foolish and leaves the sport in a really muddy place all around. Not only was it bad for them to allow Hanyu to compete in his condition, but the fact that he was rewarded with a silver medal opens up an entirely different issue regarding how judging is a complete joke in this sport.
Hanyu will be
out for 2-3 weeks
to recover from his injuries. I wish him (and Han Yan) a speedy recovery, but I do not feel as though what he did was heroic, brave or praise-worthy. Gambling with your life and your physical well-being is never okay.
Yu-Na Kim Named Olympics Ambassador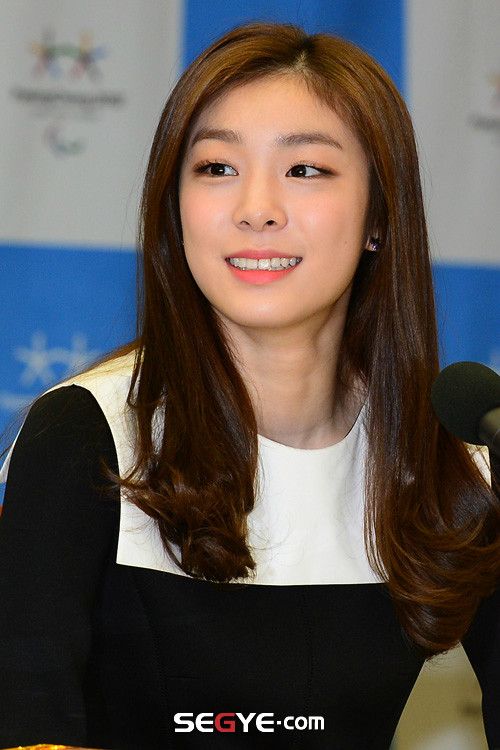 It's older news but I wanted to talk about it anyway...
Yu-Na Kim seems to be enjoying the retired life but, ever the working woman, she will add yet another title to her long list of duties. Back on October 29, Yu-Na was
named as an ambassador for the 2018 Olympic Games in Pyeongchang
. I doubt if this comes as a surprise to anyone. After all, Yu-Na was instrumental in the bid for South Korea to host the Olympics so I think it's only right that she be a part of the event she helped to secure.
According to the article, Yu-Na will be "promoting the games and engaging the public as she participates in major domestic and international events." It sounds like an amazing opportunity and one that is well-deserved for Yu-Na. Lots of people are wondering whether she'll participate in the opening ceremonies (carrying the torch, singing) or if she'll be a featured guest during the figure skating gala. I'm sure we'll learn more as we get closer to Pyeongchang.
Congrats Yu-Na!